M2M Benefits Program
Join Now | Participating members click on logo below…
NRMCA's M2M Benefits Program Can Result in Achieving a True Return on Your Membership Investment.
Being a member of the National Ready Mixed Concrete Association (NRMCA) – whether a concrete producer or an associate – has many benefits, and NRMCA has a Member to Member (M2M) Program that is designed to benefit both producers and associates at the same time, and that begins with you!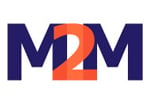 Right now, it is more important than ever to provide value for our members. Strengthening existing programs is just one of the ways the Association can do this. The bolstered M2M Program will deliver measurable value to all NRMCA members. In addition to the associate member benefits you already receive, we will work with your company to promote your special discounts, rebates, services or other "NRMCA Members' Only" incentives which could drive significant revenue to your company. NRMCA producer members, your customers, will in turn see the savings, freeing up more capital and giving them additional buying power. With strong participation from our associate members, a small concrete producer could potentially recover its NRMCA dues through savings offered by M2M partners.
Participation
To become an NRMCA M2M partner, associate members in good standing can simply complete the M2M application, identifying the discount/rebate/incentive you are offering exclusively to NRMCA members. In addition to that discount, you will also agree to provide a royalty back to NRMCA in an amount equal to 25% of the value you are offering to the member. For example, if you are offering a $500 discount, the member would receive $500 off at the time of purchase, and NRMCA would receive a royalty of $125 (payable quarterly). In return, your company will receive the following benefits of becoming a partner in the NRMCA M2M Program:
Access to the electronic NRMCA producer membership list twice per year – once when your membership dues are paid in full and again before NRMCA's ConcreteWorks in the Fall.
NRMCA will actively promote the M2M Program through email, e-news and all social media platforms highlighting M2M Program participants and the benefits offered.
A dedicated M2M Program page on NRMCA's website, featuring your company logo which will be linked to your designated webpage with full details on your offer.
NRMCA will design marketing tools such as logos, banner ads, etc. for M2M participants' use.
Associate members already receive discounts on NRMCA's ConcreteWorks exhibitor space. M2M Program partners will also receive additional Priority Points which are used to calculate priority selection of booth space.
Special recognition for participation in the M2M Program at NRMCA's Annual Convention, ConcreteWorks and other events.
Early access to event sponsorship opportunities and advertising opportunities in NRMCA's quarterly magazine InFocus. As an event sponsor, M2M Program Partners will receive special recognition accordingly.
Phase 2 of the new M2M Program will also offer access to savings from a group purchasing partnership on products and services like office supplies, electronics, travel, ride share, shipping and more – savings that will be made available to you as well as the producer members. NRMCA's goal is to see the positive impact the M2M Program will have on our producer member's bottom line, while our M2M Benefits Program partners see increased revenue being generated from member purchases.
JOIN NOW to be listed as a M2M Benefit provider!
The M2M Program is intended as an informational service only. Participation in the program shall in no way be construed as an endorsement of any product or service by the National Ready Mixed Concrete Association. Participation is limited to associate members in good standing. We are excited about the changes being made to the NRMCA M2M Program and the opportunities it brings for your business and the businesses of your customers.
Questions, contact: Jacques Jenkins, 703-706-4865
---
M2M Benefits Program Participating Members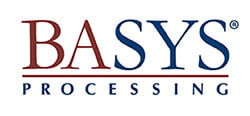 BASYS Processing, an NRMCA member, makes accepting credit cards and debit cards convenient, safe and affordable.
We are dedicated to working one-on-one with YOU to design the perfect solution for YOUR BUSINESS.
Benefits of BASYS:
Auto-qualify for Level II & Level III rates
Auto-qualify for large ticket rates
Seamless integration with most software products
Automate monthly customer charges with recurring billing
Calls to customer support answered by an actual person
Knowledgeable relationship manager assigned to your account
In-house PCI Compliance team to walk you through the process step-by-step
A full suite of Virtual Terminals, POS Systems, and standard terminals
Security fraud protection
Breach protection
ACH e-check
Accept mobile payments
BASYS was founded in 2002 on one philosophy: to take care of our merchants, partners, and employees so they never want to leave .
BASYS is Personalized Payment Processing.
Learn more by contacting Shannon Walcott, (913) 214-5021.
---

Cemen Tech is the world's largest manufacturer of volumetric technology and continuous concrete mixing solutions. Our mission is to develop the most innovative and advanced concrete production solutions based on our cutting-edge technology, customizable solutions and superior support. The Cemen Tech Experience offers more than any other manufacturer in our industry. Our goal is your success by minimizing waste and increasing production, offering 24 Hour Parts and live video support, and real-time production monitoring.
Program Details:
NRMCA members will receive a $1,000 discount off the purchase of a new Cemen Tech volumetric mixer. Typically discounts are not offered for equipment unless multiple units are purchased at once.
For more information please contact: Mark Rinehart, (515)-962-6785
---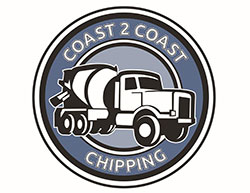 Coast 2 Coast Chipping is partnering up with the NRMCA to bring an exclusive opportunity to current NRMCA producer members who have not used Coast 2 Coast in the past! Each brand-new customer or previously established customers who have not utilized our services within the past 5 years will receive $200 off their final invoice of their first service with us.
Coast 2 Coast is a full-service concrete chipping company, specializing in the removal of hardened concrete on the inside of Ready-Mix Truck Drums, Central Concrete Mixers, Concrete Silos, and Precast Concrete Mixers.
Coast 2 Coast works around your schedule to ensure that your trucks are maintained and available when you need them most.
The Fine Print:
You must not be a current/established customer with Coast 2 Coast or have any history of utilizing Coast 2 Coast's services within the past 5 years.
This offer can not be combined with any other offer or discounts.
Producer Member must be in good standing with the NRMCA.
Producer Member must sign and agree to Coast 2 Coast's pricing and conditions form prior to service.
Producer Member must fill out and return a credit app (provided by Coast 2 Coast) prior to service.
After service is complete Coast 2 Coast will provide a final invoice with a $200 discount applied.
Coast 2 Coast reserves the right to refuse service based on, but not limited to, Producer Member being in bad standing with the NRMCA, geographical limitations, poor credit history, etc.
If you would like to take advantage of this exclusive offer please contact Micah Red Elk, 317-517-3835. Make sure to include the promo code "chipcrete".
Please make sure to have your NRMCA membership number available to provide to Coast 2 Coast personnel.
---

National Ready Mixed Concrete Association and Dell proudly announce a new discount program for NRMCA members. Members can now receive up to 40% off the everyday price of Dell branded small business products (laptops, desktops, workstations, all-in-ones, thin clients, monitors, servers, storage, and networking) and Dell branded electronics and accessories.

Customers are at the core of everything Dell does. Dell is focused on delivering affordable technology solutions that enable the National Ready Mix Concrete Association members to make smarter business decisions that impact their bottom line.

In addition to Dell branded product savings, National Ready Mixed Concrete members also receive:
Exclusive Promotional Offers during seasonal holidays
Dedicated US based Membership Sales Team
Access to Thought Leadership Content
Technology Financing and Leasing via Dell Financial Services (DFS)
FREE Onsite Tech Consultation
To take advantage of the Dell Member Benefits program:
Please visit www.Dell.com/NRMCA or call 1-800-757-8442.
Please mention the Dell-NRMCA Member Benefits program.
For any questions or orders, please feel free to contact our Small Business Account Executive, Sidney Duckworth, (512) 513-0231.
---

Kenworth and the National Ready Mixed Concrete Association (NRMCA) have teamed up to provide a rebate to NRMCA members. Members who purchase a new Kenworth (new order or dealer stock unit) will receive a rebate for $2,000 (USD) from Kenworth. Eligible models include Kenworth T880, W900 and T440/T470. A customer will negotiate their best deal at the dealership of their choice and send copies of the paperwork to NRMCA's membership department (follow link below). Upon confirmation of the active membership from NRMCA, Kenworth Truck Company will send the $2,000 rebate directly to the customer.
Terms and Conditions:
$2,000 Rebate on qualifying units.
Orders must retail between 1/1/20 and 12/31/20.
Limit for single customer will be 5 trucks per year.
This rebate cannot be combined with any other Kenworth rebate or incentive offer.
Fleet accounts typically priced outside the Kenworth CARS system do not qualify.
The customer must identify affiliation to the Kenworth dealer at the time of truck purchase.
Trucks must be a T880, W900 or T440/T470.
Rebates will be mailed directly to the name on the Warranty Registration.
NRMCA must confirm membership.
The registered owner of the truck must have become an NRMCA member prior to the vehicle retail date.
Paperwork must be submitted to NRMCA within 30 days of retail delivery. All requests must be submitted by January 8, 2021.
Rebates will be processed 4-6 weeks after membership confirmation.
Please include NRMCA membership number on the communication.
Submit copies of the warranty and the bill of sale either by email to:
Jacques Jenkins, 703-706-4865
---
Due to overwhelming success, Mack Trucks is pleased to extend the Association Loyalty Reward Card Program for CY 2020. This program is designed to help drive increased sales in targeted markets while rewarding eligible association members for their loyalty to the Mack brand.
Program Benefits
$2,000 USD Parts and Service Loyalty Reward Card per eligible VIN, maximum limit of five (5) trucks per customer in a calendar year.
Program Period
Eligible vehicles must be retailed and warranty registered by December 31, 2020.
Eligible Vehicles
2020 MY and 2021 MY Granite® GR series (excludes MHD), LR, TerraPro™, Mack Anthem® and Pinnacle™ models
Terms and Conditions:
Limit for single customer will be five (5) trucks per calendar year.
Customer cannot claim more than one eligible association per VIN.
The card must be presented to a participating dealer at time of purchase of parts or service and has no cash value. This card is not a credit card or debit card.
Used vehicles or vehicles purchased from Mack Trucks corporate inventory are not eligible for this program.
The customer name on the Loyalty Reward registration form must match the customer's name on warranty registration in VDA.
Registered owner of the truck must be an active member of stated association prior to the vehicle retail date and status will be verified prior to issuing Loyalty Reward Card.
Upon satisfaction of all requirements set forth above, customer will be issued a Loyalty Reward Card within 6-8 weeks of processing.
This program can be combined with retail sales assistance as well as current sales programs.
To receive your Loyalty Reward Card contact your local Mack Truck dealer. Mack Trucks reserves the right to amend, change or revoke this program without notice and at its own discretion.
---

National Credit Card Processing Group, an NRMCA member, focuses specifically on the credit card acceptance for the ready mixed concrete industry. Founded in 2001, National Credit Card Processing Group, not only understands the importance of competitive credit card acceptance rates and fees but we understand the concrete ready mixed business.
A few highlighted benefits with National Credit Card Processing Group
We understand the ready mixed concrete business!
B2B rates tailored to your industry
State of the art payment gateway that many of the NRMCA members currently use.
Dedicated Relationship Manager. No need to call an 800 number.
PCI, fraud and breach protection
Mobile payments
Next Day Funding
Below see a testimonial from a 2019 Recipient of NRMCA's Concrete Cares Award, Casa Redimix
"Casa Redimix has worked with National Credit Card Processing Group for over a year now, and we are so happy we switched to them. They not only saved us money, but they provide us with great customer service. There is no 1-800 number where you wait on hold; I can call my representative Mike or the President himself, Peter Brickman. Peter has been in the business for almost 20 years, and his knowledge of the credit card processing industry made me feel really comfortable switching to him. We really enjoy his online portal where we enter our charges daily, and we get B2B rates through that portal which helped us tremendously. On top of their excellent rates, Peter Brickman understands the concrete ready-mix industry himself and does a lot of credit card processing for other ready-mix companies that we know. I highly recommend speaking with Peter Brickman and National Credit Card Processing Group"
– Mauro Perciballi, President of Casa Redimix

To learn more contact Peter Brickman, (516) 353-9177.
---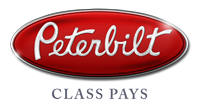 Up to $2,000 CASH rebate is currently being offered to National Ready Mixed Concrete Association members.
Program Details:
Members receive a $2,000 CASH rebate on Model 567 or Model 520.
Limited to five (5) rebates per member-company for calendar year 2020.
NRMCA members must be in good standing for at least 60 days prior to taking retail delivery.
NRMCA members must take retail delivery between January 1, 2020 and December 31, 2020. Retail delivery is defined as the time the ownership of the truck is transferred from the Peterbilt dealer to the customer.
Other Requirements:
Request for customer rebate incentives must be received by NRMCA within 90 days of taking retail delivery.
Allow 6 to 8 weeks for check to process.
This program may not be combined with any other rebate offers from Peterbilt.
For more information please contact: Jacques Jenkins, 703-706-4865
---

Polarmatic is a world leading developer and supplier of innovative heating, curing, cooling, control system and information management solutions specifically developed for the concrete industry. Polarmatic provides optimum solutions for producers of ready-mix concrete, precast concrete, pipe, block and pavers.
Program Details:
3% discount on POLARMOIST (non-contact aggregate moisture sensors) items for NRMCA members: use code "M2M3".
Free spare parts kit worth $2,000 USD with purchase of Turbomatic heating unit for NRMCA members.
Terms and Conditions:
This program may not be combined with any other rebate offers from Polarmatic.
For more information please contact: Kurt Damery, 603-315-7598
---
2020 Western Star Association Rebate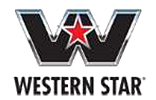 Western Star is proud to announce a new association rebate for members of National Ready Mixed Concrete Association (NRMCA). Dealers can apply the rebate to the truck purchase or process the rebate directly to the customer. NRMCA's US or Canadian members may qualify for a rebate when they purchase any new Western Star 4700 or 4900 model.
Members can now enjoy the power and versatility of a Western Star truck, which have been manufactured for higher payloads, better maneuverability, serviceability, and equally important, durability and dependability. Western Star Trucks reserves the right to terminate this program at any time without notice. Transactions submitted and approved for this offer are subject to audit at any time. Western Star reserves the right to charge back any incentives provided if found that the transaction does not fully meet the program requirements.

Rebate amount:
$2,000 for 4700 or 4900 model
Requirements:
Valid only on StarQuote pricing.
Not valid with stock truck concession or other program incentive claims.
Association membership must be valid for at least 90 days prior to retail sold date.
Trucks must be new and never before retail sold regardless of model year or mileage.
Maximum of five (5) trucks per customer/company in a calendar year.
Rebate claim must be processed within 30 days of retail sale date.
No gliders or used trucks are eligible.
Only one association rebate can be applied per claim per truck.
Process:
Association member makes his/her best deal on up to five (5) new trucks.
Dealer reports and enters the retail sale date and warranty registers the truck(s).
Dealer submits a TIA using request type, Trade Association/Sales Rebate category
o If Association does not have a membership list or number, proof of membership (i.e. Membership Card or Membership dues receipt) must be attached in TIA system.
Dealer submits Rebate Claim Form through the DASH.
Association membership and truck sale are verified before TIA is processed.
Dealer can apply the credit as requested by the customer/member:
o Dealer credits customer's parts/service account with full rebate amount.
o Dealer pays the customer full rebate directly.

Western Star will send a thank you letter to the customer to thank them for their purchase listing the rebate that was processed.

Dealer is responsible for ensuring all conditions of this program and Association memberships are met. TIA's will not be approved if any condition or Association memberships are not in accordance with this program.

For questions, please contact WST.DASH@Daimler.com