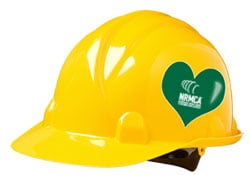 The Manufacturers, Products & Services (MPS) Division of NRMCA has established the Concrete Cares Award which recognizes outstanding contributions in community service by an NRMCA producer member company.
With ready mixed concrete plants in almost every community in America, NRMCA member companies are making a real difference. From Earth Day celebrations to organized volunteering for Boys & Girls Clubs, local schools and recreation departments, to raising awareness for breast cancer screenings, ready mixed producers are at work every day in their communities. The Concrete Cares Award aims to recognize these efforts and shine a national spotlight on the positive impact ready mixed concrete companies have in home towns across the nation. A donation in the name of the selected honoree will be made to the charity of its choice. The award will be presented at the upcoming NRMCA Annual Awards Ceremony.
For any questions or assistance in filling out the nomination form, contact Alex Land, Director, Membership Engagement (202) 286-8965.
Past Winners
2022 – Callanan Industries, Inc. & Ready Mix USA (a CEMEX Company)
2021 – Callanan Industries, Inc. & Miles Sand & Gravel Company
2020 – Sequatchie Concrete Service and Maschmeyer Concrete Company
2019 – Casa Redimix Concrete and CEMEX
2018 – Concrete Supply Co. LLC
2017 – Ozinga
2016 – Don Chapin Company and The Shelly Company
2015 – Kearney Concrete and Central Concrete Supply Co.
2014 – Redi-Mix Concrete
2013 – Chaney Enterprises
2012 – Drake Materials
2011 – Irving Materials, Inc.