NRMCA's Government Affairs team represents the ready mixed concrete industry in Washington. Leveraging relationships on Capitol Hill and in the Administration, Government Affairs advocates for legislative and regulatory outcomes that benefit our members and help their businesses thrive. Government Affairs identifies key political, legislative, regulatory and policy issues and engages and educates both the industry and decision makers on their importance.
NRMCA's CONCRETEPAC

Thank You to Our Sponsors
Hoover Dam Sponsors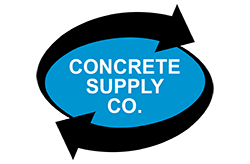 Mixer Truck Sponsors
.
Road Paving Sponsors
.
Sidewalk Sponsors
Thank You to our Auction Item Donors
Pierre Villere, Allen-Villere Partners, Inc.
Doug Anderson, Anderson Concrete Corp.
Allen &Arlene Hamblen, CalPortland Co.
Ted & Bob Chandler, Chandler Concrete Co.
Scott & Ben Olin, Dickinson Read Mix Co.
Scott Brewer, Dolese Bros. Co.
Michael LeMonds, Holcim
Pete Lyons, Irving Materials, Inc.
Brian Gray, Knife River
Steve Bishop & Troy Maschmeyer, Maschmeyer Concrete Co.
Spencer Weitman, National Cement Co. of Albama
Bill Roy, Ready Mix USA, LCC/CEMEX
Bernardo Dias, Supermix Concrete
Ric Suzio, The L. Suzio Concrete Co., Inc.
Laurence Silvi II, The Silvi Group Companies, Inc.
D. Van Smith, Jr., Van-Smith Concrete Co.
---

CONCRETEPAC is NRMCA's federal political action committee (PAC) representing the ready mixed concrete industry. CONCRETEPAC allows NRMCA members' employees to participate in the political process as a community. Through CONCRETEPAC, NRMCA supports candidates for Congress who are pro-business, pro-ready mixed concrete.

Federal law requires trade associations like NRMCA, to first obtain written permission from our member companies before sharing important information about CONCRETEPAC. Please note, federal law only allows companies to authorize one trade association federal PAC annually.
---
---