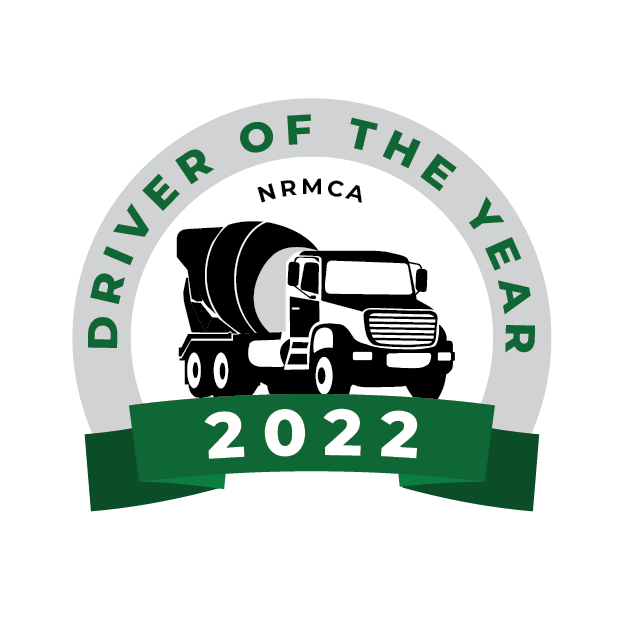 Alexandria, VA– January 20, 2021 – The National Ready Mixed Concrete Association (NRMCA) has named William J. Youngers of VCNA United Materials, the 2021 Ready Mixed Concrete Delivery Professional Driver of the Year. A panel of industry judges selected Mr. Youngers as the top driver from a group of outstanding applicants from across the United States.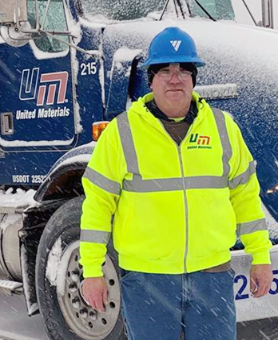 Mr. Youngers, whose home plant is located in Lancaster, NY, was honored for his career achievements, outstanding safety record, professionalism, driving competency and customer service skills. His extraordinary safety record includes a 23-year career with no at-fault accidents, no on-the-job accidents and no at-fault rejected loads. Remarkably, Mr. Youngers has hauled an average of more than 4,450 yards of concrete annually over the last three years. He is a 2-time Company Mixer Rodeo Champion, 2-time New York State Mixer Rodeo Champion and 4-time participant in the NRMCA National Mixer Driver Championship.
On Mr. Youngers application, his supervisor, Mark Strobele, wrote, "Bill is our best conveyor operator. When you give Bill a task, you never worry about the outcome. It's always done correctly and completely."
The judges were also impressed with his letters of recommendation which included one from president/owner of B&D Concrete, Jim Slowinski, who wrote, "Billy is the finest operator/driver/trainer that I have witnessed. He has a positive can-do attitude, a great work ethic, is an excellent trainer, a skilled driver and a team player. He truly takes ownership in his job and sets an excellent example for others to follow."
Mr. Youngers is also an NRMCA Certified Concrete Delivery Professional, is Top Drum certified, holds his 10-Hour OSHA card and is a veteran of the US Air Force, senior airman, 1st class.
---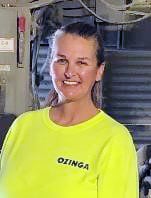 The judges also selected three runners-up. In alphabetical order, the first is 20-year veteran driver Denise Barber, from Ozinga-Ready Mix Indiana in Wheatfield. Ms. Barber has an impressive safety record, never having a vehicle accident for more than 15 years. Her supervisor, Donald Brinkley, Wheatfield plant manager wrote, "Denise is not only a professional driver, she punches in early, takes late loads, drives the loader, batches, helps the mechanic, helps maintenance, gets out of her truck to help short-handed contractors and helps fellow drivers by showing them a better way to get things done." Ms. Barber is the first woman in the 25-year Driver of the Year Program to receive this high honor.
---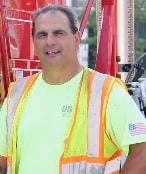 The third runner-up is 33-year veteran mixer driver Joseph Condello of U.S. Concrete/East Region, Eastern Concrete Materials, Inc., from Jersey City, NJ. Mr. Condello has a remarkable safety record, never having a vehicle accident or rejected load while amazingly delivering an average of over 12,000 cubic yards annually over the past three years. He is a recipient of two Top Gun Driver Awards and is a certified Smith System Safe Driver. Thomas Paisley, vice president/general manager writes, "Joe is a true leader amongst our fleet of delivery professionals. An eternal optimist, extremely dedicated and despite reaching record efficiencies, Joe has never sacrificed safety in all his years of driving."
---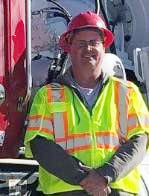 Also honored as a runner-up is 22-year veteran mixer driver Mathew Burt of U.S. Concrete/West Region, Central Supply Co. Inc., from Martinez, CA. Mr. Burt has a memorable safety record, never having a vehicle accident or rejected load while amazingly delivering an average of nearly 5,000 cubic yards annually over the past three years. Mr. Burt is a recipient of the 2020 Central Concrete Supply Driver of the Year Award. Operations Area Manager Victor Lopez wrote, "Matt is a 2nd generation concrete delivery professional who was inspired by the work when he first rode shotgun with his stepfather Clancy. Matt brings an old school sensibility he learned all those years ago to the job, customer service, punctuality, knowledge of concrete, outstanding driving skills and a positive attitude."
---
As the winner of the 2021 award, Mr. Youngers will receive a $5,000 check from the Truck Mixer Manufacturers Bureau. As runners-up, Ms. Barber, Mr. Burt and Mr. Condello will each receive a check for $1,000. The 2021 Driver of the Year winners will be honored March 2 at NRMCA's Annual Convention which is being held virtually. The Chicago-based trade magazine Concrete Products is a cosponsor of the NRMCA Driver of the Year program.