NRMCA Producer Membership Delivers
NRMCA has a specially tailored toolbox of programs, resources and expertise to meet each of our member's needs. NRMCA Members have full access to our professional staff with expertise in Operations, Safety, Engineering, Legislative and Environmental best practice.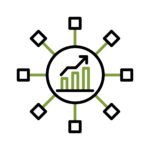 Network Growth
Build your professional network with fellow NRMCA members at exclusive events, conferences and in-network communications that will help bolster your company and maintain an edge against your competitors.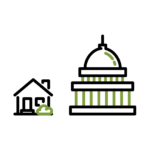 Local and Federal Advocacy
NRMCA's Government Affairs team partners with our member companies to advocate for favorable legislation in key policy issues areas such as tax policy, supply chain resources and labor regulations.
A Deep Bench of Resources
NRMCA professional staff advise on industry-specific strategies, such as workforce recruitment and talent retention, to help expand your company's success.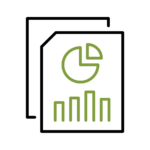 Business Intelligence
NRMCA members participate in, and receive exclusive survey data that benchmarks all aspects of the concrete industry. Recruiting, retention, safety, operations, financial performance and technology usage are all measured and shared out on a regular cadence.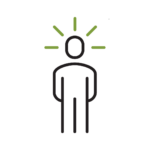 Thought Leadership
Secure your company as a vanguard of the concrete industry; lead the way to a new era of sustainability and technological advancements while developing the next generation of leaders. NRMCA delivers hundreds of presentations on sustainability, innovations in concrete construction and industry performance at various local and national events.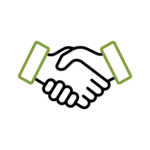 Community Collaboration
NRMCA assists members in developing tools and programs that serve their local community, develop the next generation of leaders and leave a lasting positive impact.
95%
Annual Member Renewal Rate
50%
NRMCA Producer Members generate more than half of all ready mixed concrete produced in the U.S.
$1,220
Annual dues starting price
Calculate Your 2023 Membership Dues:
Minimum Dues Level (for all members producing less than 20,001 cubic yards) is $1,220
NRMCA's annual dues rate is indexed against the preceding year's core consumer price index (CPI-U).
Did you know: NRMCA's dues rate is less than 0.05% of the national average selling price of a CY of concrete (source: NRMCA Performance Benchmarking Survey – 2022).

Ready to join the best in the industry?
Questions about joining? Connect with a membership expert today:
"When you make products that are used in concrete and concrete production, the obvious organization to join is NRMCA. Not only do we get a chance to showcase our products to ready-mix producers from all over the country, but we get a much better understanding of their business, what their true needs and concerns are, and how we can provide better products and services to help them. It truly is a win-win situation."
"We have a keen interest in advocacy associations. We love that NRMCA helps us to know what can be improved and that they provide a direct line to answer any questions or issues that arise. We are very proud of our affiliation with NRMCA."
Choose Your Membership Type
Manufacturers of plant equipment, vehicles and supporting products. Providers of related services ranging from financial services and insurance to technology platforms and workforce solutions.
Producers of cement, admixtures, additives, colors, etc. – any of the raw ingredients used to make ready mixed concrete.
Contractors, consultants and construction companies who work with concrete construction products.