Join Now and your NRMCA active membership will be extended through end of year 2024!
Become a Manufacturers, Products & Services (MPS) Division Member: Strong Community, Strong Industry
Your financial support and association engagement drive our mission to facilitate an innovative, sustainable, financially successful ready mixed concrete industry.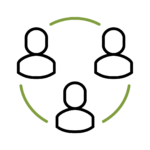 Industry Exposure
Showcase your company's products and services to concrete producer members at exclusive NRMCA events, conferences and networking opportunities, as well as on the NRMCA website and social media platforms.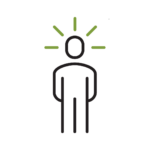 Thought Leadership
Share your industry expertise through participation on NRMCA committees, networking events and sponsored opportunities.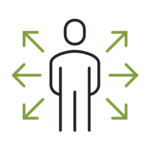 In-Depth Resources
NRMCA provides members with critical industry information that allows your company to expand its sales/marketing goals, including a full producer member roster, including contact information.
95%
Annual Member Renewal Rate
50%
NRMCA Producer Members represent more than half of all ready mixed concrete produced in the U.S.
$1,500
Annual Dues Starting Price
Compute Your 2024 Membership Dues
If Your Company's Gross Sales to the Ready Mixed Concrete Industry Is:
Ready to join the best in the industry?
Questions about joining? Connect with a membership expert today:
When you make products that are used in concrete and concrete production, the obvious organization to join is NRMCA. Not only do we get a chance to showcase our products to ready-mix producers from all over the country, but we get a much better understanding of their business, what their true needs and concerns are, and how we can provide better products and services to help them. It truly is a win-win situation.
We have a keen interest in advocacy associations. We love that NRMCA helps us to know what can be improved and that they provide a direct line to answer any questions or issues that arise. We are very proud of our affiliation with NRMCA.
Choose Your Membership Type
Access NRMCA's professional staff with expertise in Operations, Safety, Engineering, Legislative and Environmental concerns.
Providers of cement, admixtures, additives, colors, etc. – any of the raw ingredients used to make ready mixed concrete.
Contractors, consultants and construction companies who work with concrete construction products.