NRMCA Names Ohio Man 2023 Driver of the Year; 29-Year Veteran Driver Honored for Outstanding Performance
Alexandria, VA – January 13, 2023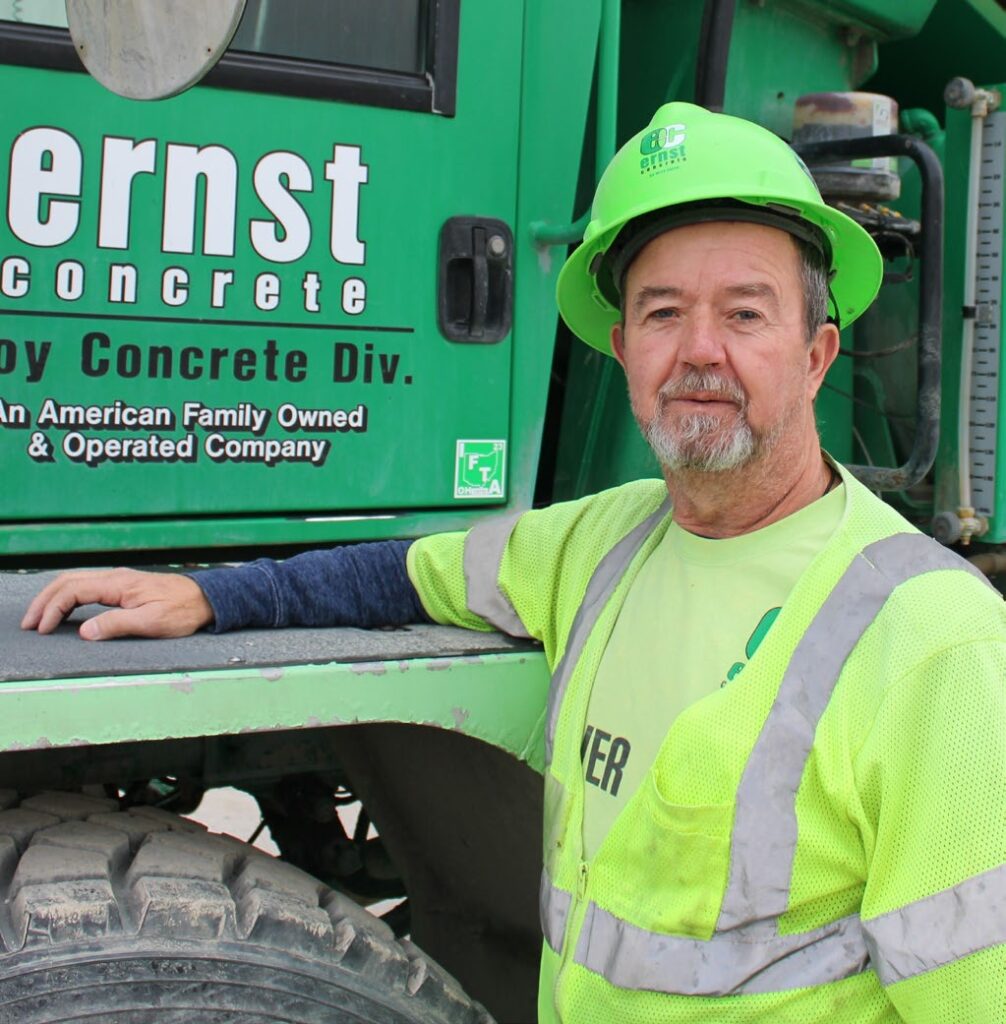 The National Ready Mixed Concrete Association (NRMCA) named Robert (Bob) Hackney of Ernst Concrete Inc., the 2023 Ready Mixed Concrete Delivery Professional Driver of the Year. A national panel of industry judges selected Mr. Hackney as the top driver from a near record number of outstanding applicants from across the United States. Mr. Hackney, whose home plant is located in Troy, Ohio, was honored for his career achievements, outstanding safety record, professionalism, driving competency and customer service skills. His extraordinary safety record includes a twenty-eight-year career with Ernst Concrete with no at-fault accidents, no on-the-job accidents, no dash-cam events and no at-fault rejected loads. Bob, who also drives a forklift, boom truck and front-end loader, is a certified NRMCA Concrete Delivery Professional and Smith System trained.
On Mr. Hackney's application, company President John Ernst wrote, "Bob has tried to avoid the limelight for years. This year I approached him with my dream that he would allow me to submit him for Driver of the Year and he finally said "maybe". That was good enough for me!" The judges were also impressed with Bob's many letters of recommendation. One, from Cutting Edge, a slip form contractor, was signed not only by the owner, but the entire crew. Writes Ernst Concrete company General Manager Jake Littlejohn, "As we prepare Bob's credentials for the award, he has just passed 16,000 yards hauled in a calendar year. The man is a true legend and shows no sign of letting up!" Writes Dan Dalton, owner of Dalton Concrete Construction, "Drivers like Bob are few and far between these days, he is most deserving of this award." The judges agreed.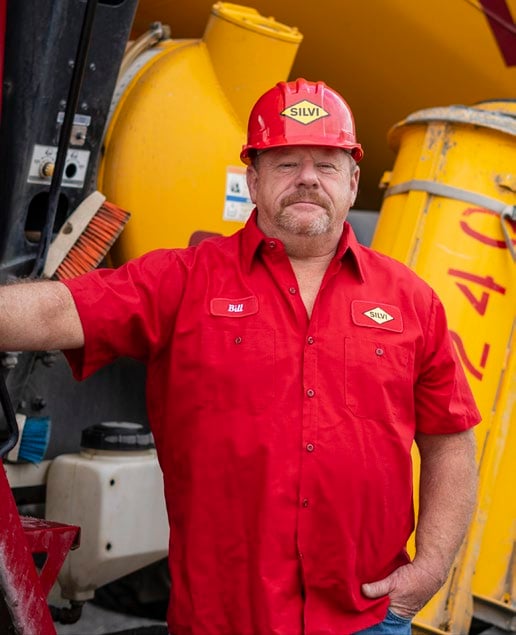 The judges also selected three extraordinary runners-up. In alphabetical order, the first is 38-year veteran driver Bill Gerber, from Silvi Concrete in Fairless Hills, Pennsylvania. Mr. Gerber was the 2022 Silvi Truck Rodeo Champion and was selected to compete in the 2022 NRMCA National Mixer Driver Championship. Bill has a remarkable safety record, having no vehicle accidents or rejected loads for 34 years while amazingly delivering an average of nearly 7,000 cubic yards annually over the past three years. Writes Jeff Francesconi, a union concrete contractor in the Philadelphia area, "We wish Billy could be our driver on every delivery."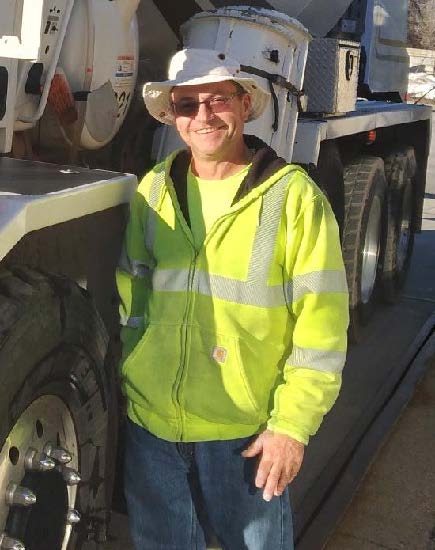 Also honored as a runner-up, is 37-year veteran mixer driver Jason Giard of CS-MA, LLC dba Construction Service, from Wilbraham, Massachusetts. Mr. Giard has a memorable safety record, over 37 years never having a vehicle accident while amazingly delivering over 6,500 yards of concrete annually the past 3 years, even with the harsh New England winters. Writes Peter Maldonado, General Manager for Construction Services, "Jason is the driver I turn to when we have something special; he operates the loader, test drives newly repaired mixers, assists the sales department, he is a consistent voice for our safety and environmental culture, a beta tester for our GPS system, our field rep for our tablets, helps train and assist new drivers, if I only had 30 drivers like Jason!"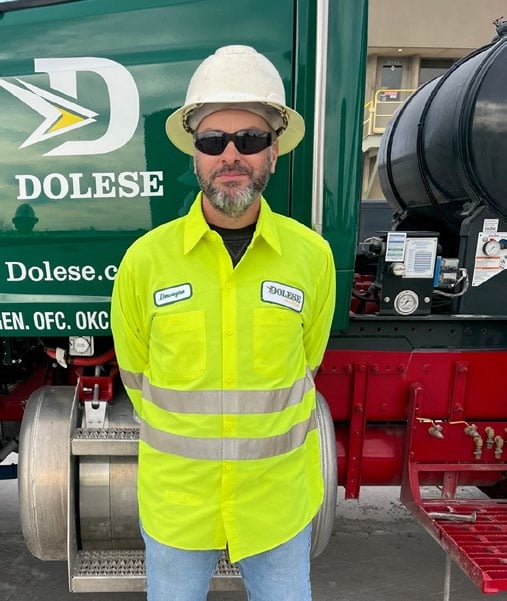 Also, in alphabetical order, honored as runner-up is 17-year veteran mixer driver Dewayne Gootee of Dolese Bros. Co. from Moore, Oklahoma. Mr. Gootee's amazing record includes 17 years without a vehicle accident while averaging approximately 5,500 yards hauled annually over the past three years. Dewayne is an NRMCA Certified Delivery Professional and holds certifications from OSHA 10 & 30, Bendix Brake, Smith System, first aid and CPR. He received the 2018 & 2021 Dolese Safe Driver Award and was named the 2022 Dolese Bros. Co. Driver of the Year. Jordan Hudson, Dolese Area Supervisor, writes "Dewayne is the first driver to work through the entirety of our Mixer Driver Career Path but the amazing things he does as a driver, pales in comparison to who he is as a person."
As the winner of the 2023 award, Mr. Hackney will receive a $5,000 check from the Truck Mixer Manufacturers Bureau. As runners-up, Mr. Gerber, Mr. Giard and Mr. Gootee will each receive a check for $1,000. The 2023 Driver of the Year winners will be honored at NRMCA's Annual Convention held March 10-13, 2023, in Las Vegas, Nevada. The Chicago-based trade magazine Concrete Products is a cosponsor of the NRMCA Driver of the Year program.