Think Like an Owner Course
August 21 – 22, 2023 | Indianapolis, IN 
Cost: Member: $650 |  Non-Member: $950
………………………………………..
Course Location: Heidelberg Indianapolis Office, 8909 Purdue Road, Suite 100, Indianapolis, IN 46268
Hotel Information:
NRMCA has NOT contracted a block of rooms for this event but suggests the following nearby hotels:
Embassy Suites Indianapolis North
3912 Vincennes Road
Indianapolis, IN 46268
2 minute drive/0.5 miles from course location
Home2Suites Indianapolis Northwest
8930 Wesleyan Road
Indianapolis, IN 46268
2 minute drive/0.5 miles from course location
Drury Hotel
9625 North Meridian St.
Indianapolis, IN 46290
13 minute drive/5.1 from course location
Parking: Complimentary parking onsite at the Heidelberg Indianapolis Offices.
Airport: The closest airport is the Indianapolis International Airport (IND) located 23 miles/30 min from the course location.
Transportation: Please check with your hotel of choice to see if shuttle service is available. Transportation to/from the course location will NOT be provided by NRMCA and is the responsibility of the registrant.
Dress Code: Business casual.
Weather: The average temperature in Indianapolis in August is low 80's during the day and low 60's at night.
Cancellation Policy: Full cancellation refunds, less a $125 administration fee, will be extended until Monday, August 7, 2023. All cancellations after Monday, August 7, 2023, will not be refunded. Fee cancellations cannot be transferred to a future class. Substitutions can be made at any time with no penalty. Registration cancellations must be made in writing to: [email protected].
Confirmation of Event: A class confirmation, confirming the course will run as scheduled, will be sent via email no later than COB, Monday, August 7, 2023. It is advisable not to make travel arrangements until you receive the class confirmation.
Important/Class Confirmation: NRMCA reserves the right to cancel this event. Class confirmations will be sent to registrants via email no later than COB, Monday, August 7, 2023. In the unlikely event the class is cancelled, NRMCA will refund the entire registration fee, but is not responsible for airline and hotel reservation fees. You are responsible for making and paying for your own hotel and travel arrangements.
………………………………………..
Cost: Member: $650 |  Non-Member: $950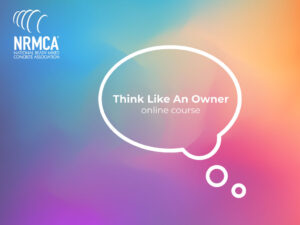 This course for the ready mixed concrete industry teaches its participants about financial management and performance of successful ready mix operations. The course was developed based on insights gleaned from NRMCA's annual Performance Benchmarking Survey and intended to give participants an overview of the industry, focusing on identifying and addressing the factors that are causing the ready mix industry to see poor returns and deteriorating results in a strong market.
The course examines elements of successful firms and teaches participants how to manage profitable operations – from reading and understanding financial statements to thinking in terms of economic profit. This course is a must-attend for plant managers to company presidents who want to run their operations profitably. Participants can expect hands-on exercises and in-class quizzes.
………………………………………..