Site Search

---
Association & Industry News
NRMCA, Build With Strength Present Educational Seminars at CONEXPO-CON/AGG 2020
NRMCA and Build With Strength are presenting a full complement of educational seminars during next month's CONEXPO-CON/AGG Show in Las Vegas. Each week until the beginning of the show, E-NEWS will highlight a single seminar, which began last week with Pathway to Resilience: Concrete Solutions to Sustainable Communities scheduled for Tuesday, March 10, from 9:30 to 10:30 a.m. in South Hall S 232.
This week's highlighted seminar is Placing, Consolidating and Pumping Air Entrained Concrete scheduled for Tuesday, March 10, from 11 a.m. to 12:30 p.m. in South Hall S 232. There is a lot of confusion surrounding placing, pumping and vibrating air entrained concrete. This seminar, presented by one of the industry's leading experts, will dispel those myths and get to the facts to take advantage of effective placing methods. Understand all the factors such as the concrete mixture itself, types of admixtures, slump, combined aggregate grading, pumping rate and pressure, the rate of depressurization, angle of the boom, the length of free-fall and the manner in which the concrete exits the line.
Click here to register and here for the full lineup of courses at the show. For more information, contact Tien Peng at tpeng@nrmca.org.
NRMCA Annouces Winners of 2020 Promotion Awards
NRMCA is pleased to announce the winners of its series of promotion-related awards for 2020. Each of the recipients will be honored next month at the Awards Breakfast held during the annual convention in Las Vegas.
Promoter of the Year, Buildings - John Lee of Cemstone, Mendota Heights, MN - Mr. Lee has conducted over 25 Lunch and Learns for Build With Strength (BWS) ICF building systems and concrete paving. He was instrumental in forming the BWS committee within the Minnesota Concrete Council (MCC) to bring BWS topics to the membership as well as bringing in industry experts to discuss these options and share national success stories. This committee is identifying countering tall wood construction, bringing in pro concrete/ICF architects to speak to the local chapter, formulating booth content and message for a state school superintendents, school architects and contractors trade show later this year and green schools' trade show as well. Mr. Lee also serves as chairman of the MCC Build With Strength Committee and co-chair of the NRMCA Promotion Committee.
Promoter of the Year, Pavement - Martin Schneider, Midwest Concrete Materials, Manhattan, KS - In 2018-2019, Mr. Schneider successfully promoted over 20,000 cubic yards of paving in the Manhattan area, most recently an 8,000+ cubic yard overlay project. He has also converted several churches in the area to concrete parking, including the conversion of a 6,000 cubic yard parking lot at a church in St. Mary's, KS. Mr. Schneider is very active in the Kansas Aggregate Producers Association and the Kansas Ready Mixed Concrete Association. He also sits on the Dickinson County Board of Economic Development and is chairman of the Dickinson County Planning and Zoning Board.
State Affiliate Promoter of the Year - Dominic Di Cenzo, Connecticut Concrete Promotion Council - Mr. Di Cenzo has hosted or facilitated more than 20 promotional presentations to architects, engineers, specifiers, developers and potential end users of concrete across the state. From small one-on-one meetings to larger state-wide events, he has seized the opportunity to present on concrete design and construction. Mr. Di Cenzo's willingness to collaborate is what has often made the difference. When his proposal to present at the Connecticut chapter of the American Institute of Architects annual meeting was accepted, he brought in NRMCA's Gregg Lewis to assist in the presentation. Mr. Di Cenzo has repeatedly collaborated with NRMCA, utilizing Lewis and Doug O'Neill for numerous opportunities.
John Roberts Lifetime Achievement Award for Promotion - Matt Wood, Ash Grove Cement Company, a CRH Company - Mr. Wood led the promotional activities for Ash Grove Cement at both the national and local level. He held leadership roles in the Colorado Ready Mixed Concrete Association, the Oregon Concrete and Aggregate Producers Association and the Concrete Promotion Group of Kansas City. Mr. Wood was also on the Board of Directors of various cement promotion associations and concrete pavement associations in areas where he was based and chaired the NRMCA Promotion Plus Forums for the Rocky Mountain Region. He was chairman of the NRMCA Sustainability Committee, a member of the steering committee for the MIT Sustainability Hub and chairman of the Ready Mixed Concrete Research & Education Foundation. During his term as trustee of the foundation, Mr. Wood was a strong supporter of several notable projects, including the Guide to Concrete Overlays of Asphalt Parking Lots and the development of the pavement design software www.pavementdesigner.org.
Click here for more information on NRMCA's awards program. For more information on the promotion awards, contact Phil Kresge at pkresge@nrmca.org.
Build Brand Awareness, Support the Ready Mixed Concrete Industry
Now is the time for your company to shine while generating awareness around your brand. Information about NRMCA's 2020 annual sponsorship program can be found here. With several sponsorship opportunities available for member companies, NRMCA also has specific sponsorship opportunities for our upcoming Annual Convention being held next month in Las Vegas in conjunction with CONEXPO-CON/AGG. Sponsorship opportunities are also available for our fall event, ConcreteWorks Conference and Expo and the National Truck Mixer Driver Championship that is the most visible part of ConcreteWorks. ConcreteWorks is our most highly attended event of the year and the driver championship is a must see for all ready mixed concrete fans! You can find these specific sponsorship opportunities here.
Sponsorship opportunities are limited and sold on a first-come, first-serve basis. So act now to join the growing list of members who support NRMCA through annual sponsorship.
For more information, contact Jacques Jenkins at 703-706-4865 or jjenkins@nrmca.org.
Having issues in your fleet with backing accidents or following too close? Find out how companies like Ash Grove Cement changed unsafe driving patterns in their fleet by installing the SmartDrive video safety system.

Download the case study and learn how Ash Grove reduced public reporting of poor driving behaviors by 90% and a near complete elimination of windshield replacement costs due to drivers maintaining a longer following distance.
Advertisement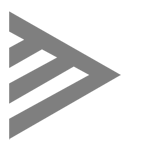 SEO
February Monthly Safety Initiative Centers on Mixer Truck Rollovers
NRMCA's Monthly Safety Initiative for Febuary is Mixer Truck Rollover. A rollover is one of the most serious types of truck accidents, resulting in many cases in serious injury and/or death to drivers or the general public at large. When rollovers occur, it puts the driver into a position that no amount of training or anticipation can assure the prevention of very serious consequences. All rollovers can be prevented: they occur due to a particular set of circumstances. If these circumstances are corrected or prevented, then any rollover can be eliminated. Rollovers create unnecessary human suffering, substantial costs and business disruption. It is everyone's responsibility to do whatever he or she can to prevent the occurrences of rollovers.
The initiatives are meant to be shared, used as training tools, printed, posted and/or distributed; each of which is encouraged. The February Safety Initiative can be viewed here. For more information, contact Kevin Walgenbach at kwalgenbach@nrmca.org or Gary Mullings at gmullings@nrmca.org.
Government Affairs
House Committee Amends Key Climate Legislation to Include Concrete
Last week, the House Science, Space and Technology Committee amended key climate research legislation to include concrete in the list of research focus areas. In December, the NRMCA Government Affairs and NRMCA's Lionel Lemay lobbied the committee for this change. The legislation, entitled the Clean Industrial Technologies Act, will provide hundreds of millions in federal funding for research in several focus areas such as industrial production processes, including cement and alternative materials that produce fewer emissions during production, carbon capture technologies, use of alternative fuels, and opportunities for modeling and simulation to optimize the design of energy efficient and sustainable products.
The committee staff has also consulted with NRMCA's Colin Lobo and Karthik Obla on the opportunities for the adoption of performance-based specifications to contribute to lowering emissions. The committee is interested in including provision that encourages performance-based specifications in its legislation.
For more information, contact Andrew Tyrrell at atyrrell@nrmca.org.
Make Plans to Participate in Upcoming Government Affairs Webinar
The NRMCA Government Affairs staff will host a legislative update webinar on Thursday, February 20, at 3 p.m. Eastern time. The webinar will include an overview of what is happening in Washington, the political and legislative outlook, a presentation of NRMCA's 2020 legislative priorities and agenda, and an update on CONCRETEPAC and NRMCA's political program.
Click here to RSVP. For more information, contact Andrew Tyrrell at atyrrell@nrmca.org.
All Are Invited to Joint Advocacy Meeting Scheduled at Convention
The Government Affairs Committee will meet on Sunday, March 8, at NRMCA's 2020 Annual Convention. The committee will meet with NSSGA's and PCA's government affairs committees in a Joint Advocacy Meeting from 3:30 to 5 p.m. Make plans to attend this meeting for legislative and regulatory updates impacting the ready mixed concrete industry.
Click here for more information about the convention, including agenda and registration options. For more information on the committee meeting, contact Andrew Tyrrell at atyrrell@nrmca.org.
CONCRETEPAC Adds Event At Convention
Please join us on Sunday, March 8, at the CONCRETEPAC Speakeasy Night at The Mob Museum for a night full of glitz and glamor in support of NRMCA's Political Action Committee, CONCRETEPAC. Take a step through time touring The Mob Museum and dance the night away to our live Rat Pack Band. Dust off your zoot suit and pack your shiny flapper dress because prizes will be awarded to the best-dressed dame and darb at the end of the night. Take a chance with CONCRETEPAC in Las Vegas and participate in our auction and sweepstakes drawing. Remember, everyone is a winner when they are supporting the ready mixed concrete industry and you wouldn't want to start the new year swimming with the fishes!
The annual CONCRETEPAC Golf Tournament is on Tuesday, March 10; shotgun start at 12:30 p.m. at the Bali Hai Golf Club. Transportation is provided. Happy hour and awards to follow.
*CONCRETEPAC events are for NRMCA member companies that have granted prior authorization. For more information on how you can grant CONCRETEPAC prior authorization and how you can attend these events, contact Taylor Drzewicki at tdrzewicki@nrmca.org.
Products & Services
Associate Members Provide Services and Value to Producer Members
NRMCA represents the companies that place more than half of all the ready mixed concrete in the U.S. Leverage your company's NRMCA membership to reach this important customer base through NRMCA's M2M Benefits Program that helps you help ready mix producers find the goods and services they need. Through the M2M Benefits Program, NRMCA will work with you to help spread the word to producers about any special "NRMCA Members' Only" rebate programs, discount pricing or other member to member benefits offered. Your participation not only adds value to your NRMCA membership, it also adds to the benefits of belonging for your producer customers.
We invite our associate members to participate in the M2M Benefits Program which connects NRMCA Producer members with suppliers through a dedicated discount program. You can read more about the M2M Benefits Program and see which associate members are already participating by clicking here.
For more information, contact Jacques Jenkins at 703-706-4865 or jjenkins@nrmca.org.
FLEX Controls™ are the new nerve center that meets the demands of your job today and seamlessly upgrades for the demands of tomorrow. Recently acknowledged with two awards; "Top 100 Product" and "Most Innovative Product," the industry has spoken. Whether it's simple reliability or complex precision, our flexible system lets you add or take away functionality to meet your needs so you can focus on getting the job done right.
Advertisement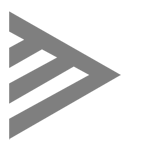 Engineering
Prestigious Engineering Journal Honors NRMCA Article
An NRMCA research paper titled Relating the Electrical Resistance of Fresh Concrete to Mixture Proportion recently received the Advances in Civil Engineering Materials' Outstanding Article Award for 2018. Advances in Civil Engineering Materials' (ACEM) is the premier civil engineering journal of ASTM International. The paper was co-authored by NRMCA's Karthik Obla, Rongjin Hong and Stuart Sherman,and Dale Bentz and Scott Jones from the National Institute of Standards (NIST). The award is presented once a year to author(s) of an outstanding full-length paper (research, application, review, interlaboratory report, test procedure or case study) published in ACEM during the previous calendar year. There were 78 papers published in 2018. Each author is recognized by the Society's Committee on Publications for making a significant contribution toward a particular field of interest to ASTM. The criteria for judgment are that the paper be outstanding in style, clarity and significance of content, with promise of high influence in an area of ASTM interest. Judging is based on quality, original, subject matter and timeliness.
The concrete work discussed in the paper was conducted at the NRMCA Research Laboratory in College Park, MD, and the cement paste work was conducted at NIST laboratory. The paper concluded that, "only measuring the concrete electrical resistance can provide a prediction of the mixture's paste content or the product water*cement; conversely, when pore solution resistivity is also available, w/c and water content of the concrete mixture can be reasonably assessed." The full article can be downloaded here.
The NRMCA Research Laboratory conducts applied research and contract testing for the benefit of the concrete industry. Click here for more information.
University of Toronto to Hold Class in May on Chemistry of Cements, Concrete
The University of Toronto's Department of Civil & Mineral Engineering is holding a class titled Chemistry of Cements and Concrete from May 11 - 15. This course has has been conducted six previous times. It consists of lectures covering chemistry and physics of the following subjects:
Cement Manufacture

Phase Equilibrium & Reactions in Cement Kilns

Supplementary Cementing Materials

Crystal Chemistry of Silicates

Hydration of Cements

Chemical Admixture Effects on Hydration

Microstructure of Cement and Hydrates

Sulphate Reactions and Attack

Alkali-Aggregate Reactions

Chloride and Corrosion Reactions

Chemistry Related to Freezing, Scaling
The course coordinator is R. Doug Hooton of the University of Toronto. Special lecturers include Duncan Herfort, Aalborg Portland, Denmark; Karl Petersen, University of Toronto; Lawrence Roberts, Roberts Consulting, U.S.; Karen Scrivener, EPFL, Switzerland; Larry Sutter, Michigan Tech. University and Michael Thomas, University of New Brunswick.
Register online here. For more information, R. Doug Hooton at 416-978-5912 or hooton@civ.utoronto.ca.
Calendar
*Please note that e-mail and direct links to each event listed below can be accessed from NRMCA's Web site.
February 20, Castle Hayne, NC
Insulating Concrete Forms (ICF) Contractor Training Course
Email: Jessica Palmer, 864-238-7839
February 20, Free Webinar
NRMCA Government Affairs Legislative Update
Email: Jessica Walgenbach, 703-706-4852
February 25 – 28, Miami *Sold Out
NRMCA Plant Manager Certification Course
Email: Jessica Walgenbach, 703-706-4852
March 7 – 9, Las Vegas
NRMCA 2020 Annual Convention
Email: Jessica Walgenbach, 703-706-4852
March 10 – 14, Las Vegas
CONEXPO-CON/AGG Show
Email: Jessica Walgenbach, 703-706-4852
March 17 – 19, Dallas
CCSP Module IV: Sales Fundamentals for Sales and Non-Sales Staff
Email: Jessica Walgenbach, 703-706-4852
March 24 – 27, Boston
NRMCA Plant Manager Certification Course
Email: Jessica Walgenbach, 703-706-4852
March 25, Winchester, KY
Insulating Concrete Forms (ICF) Symposium & Training Course
Email: James Bogdan, 412-420-4138
March 25, Washington, DC
Concrete Day in Washington, DC
Email: Lionel Lemay, 847-918-7101
April 28 – May 1, New Orleans
NRMCA Plant Manager Certification Course
Email: Jessica Walgenbach, 703-706-4852
April 29, Charlotte, NC
Improving Concrete Quality Course
Email: Jessica Walgenbach, 703-706-4852
May 13 – 15, Glendora, CA
Concrete Safety Course
Email: Jessica Walgenbach, 703-706-4852
May 20, Nashville, TN
Handling Concrete Specifications, Low Strength Problems and Mixture Submittals
Email: Jessica Walgenbach, 703-706-4852
September 25 – 29, Denver
NRMCA's ConcreteWorks
Email: Jessica Walgenbach, 703-706-4852
October 20 – 22, Mendota Heights, MN
Concrete Safety Course
Email: Jessica Walgenbach, 703-706-4852
November 17 – 19, Glendora, CA
Environmental Course for the Ready Mixed Concrete Industry
Email: Jessica Walgenbach, 703-706-4852
December 15 – 18, Phoenix
NRMCA Plant Manager Certification Course
Email: Jessica Walgenbach, 703-706-4852
*For sold out courses if you wish to be added to the course waitlist, please send your request to meetings@nrmca.org.

NRMCA

66 Canal Center Plaza, Suite 250
Alexandria, VA 22314
Phone: 703-706-4800 | Fax: 703-706-4809
Advertise with us


---

| | |
| | | | Codes & Standards
| | Sustainability |
About NRMCA |
© National Ready Mixed Concrete Association
MEMBER LOG-IN

Build with Strength Member Resources

Pervious Contractor Certification
For Architects,
Engineers & Developers
Concrete-Answers
Central Help Site