Association & Industry News
MIT Webinar Focuses on Future of Durable, Sustainable Infrastructure
The Masic Lab at the Massachusetts Institute of Technology is working to unlock the secrets of ancient materials, including Roman concrete and pigments such as Mayan and Egyptian blues. In a Webinar titledInspired by Antiquity: The Future of Durable, Sustainable Infrastructure, Admir Masic, the Esther and Harold E. Edgerton Career Development Professor of Civil and Environmental Engineering (CEE), will discuss what engineers could learn from his lab's "antiqua-inspired methodology" - where ancient technologies, practices and techniques guide the development of future materials - about constructing longer-lasting modern infrastructure with lowered environmental impacts.
This free Webinar is scheduled for this Thursday, January 18, at 11 a.m. Eastern time. Click here for more information and to register.
Quality control doesn't end at the plant. When you need to make corrections on the road or at the job, you want something that is fast, reliable, and easy to use. With Fritz-Pak Concrete Admixtures, you can make simple adjustments to air entrainment, slump, and set time. Our patented water-soluble bags are designed to make it easy for anyone to adjust the mix. Stop losing loads and start making better concrete today!
Advertisement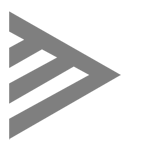 Are Your Plant Managers Certified? Winter is the Time to Do So
NRMCA's Plant Manager Certification Course has become a powerful tool for producers to increase their productivity and efficiency. It is also a required certification in the US Army Corps of Engineer's contract specifications. Therefore, with January's Plant Manager Certification class sold out, there are only two more Winter 2018 opportunities: February 20-23 in Albuquerque, NM and March 27-30, in Louisville, KY. After that, the next class will not be held until December in Austin, TX. Therefore, the opportune window is now!
Click here for more information, staff contact and registration options.
Reminder: OSHA 300A Summary Logs Must Be Posted by February 1
Starting February 1, employers need to display their OSHA 300A log where employees have access to it. The summary log needs to stay posted until April 30, 2018. For more information on OSHA recordkeeping requirements, click here. To access OSHA 300A forms and instructions, click here.
For more information, contact Gary Mullings or Kevin Walgenbach.
Tier II/Community Right-to-Know Reporting Deadline is March 1
The Emergency Planning and Community Right-to-Know Act (EPCRA) put into law in 1986 requires industries to report on the "storage, use and releases of hazardous chemicals (and materials) to federal, state, and local governments." This specific reporting requirement under EPCRA is commonly referred to as Community Right-to-Know (CRTK) reporting, Tier II reporting, and/or Section 311/312 reporting. The reporting deadline is March 1.
Click here to learn more about EPCRA, chemical/material thresholds and how to report. For more information, contact Gary Mullings or Kevin Walgenbach.
Build With Strength Campaign to Focus on 2018 Gubernatorial Elections
Thirty-nine states and territories will hold gubernatorial elections this November, with new administrations guaranteed in nearly half of them. Incumbent governors are term-limited or not running for reelection in 18 states or territories, including Florida, California, Michigan and Ohio. "NRMCA has legislation moving in several states and cities throughout the U.S. that directly benefits our members; we will be providing analysis throughout the year to help you prepare for the changes," said Vice President, State and Local Government Affairs, John Loyer.
For example, NRMCA has done significant work in one state with the incoming governor and assembly/senate leadership to ensure that NRMCA's bill is poised to cross the finish line early this session. NRMCA is eager to work with members and state affiliates in other states on similar strategies this year. Through the Build With Strength initiative, NRMCA has resources to help members and state affiliates advocate for resilient and safer construction, including model legislation, talking points, public relations and other key strategies.
Source: National Governors Association. To learn more about how NRMCA can assist in state advocacy, please contact John Loyer at 703-675-7603 or jloyer@nrmca.org.
Popular Pervious Concrete Webinar Returns in February
NRMCA is pleased to announce the return of the popular Designing and Specifying Pervious Concrete Webinar in February 2018. Hosted by NRMCA Vice President, Local Paving, Phil Kresge, it will consist of two 1-hour sessions on February 13 and 20, 2018, each beginning at 2 p.m. Eastern time. In this two-part Webinar, participants will learn about pervious concrete pavement systems' engineering properties. Part One discusses structural and hydrological design of pervious concrete pavements. Part Two addresses the specifics that every designer and specifier should consider when drafting pervious concrete specifications, with a focus on the American Concrete Institute (ACI) Committee 522 Guide to Specification for Pervious Concrete. The Webinar will help civil engineers, architects, landscape architects, commercial developers and public works officials understand the principles behind pervious concrete design.
Attendees will earn two Professional Development Hours (PDH's) upon completion of the program. Additionally, the program is registered with the American Institute of Architects (AIA) Continuing Education System and qualifies for 2 HSW Learning Units.
Click here to register. For more information, contact Phil Kresge at pkresge@nrmca.org.
Easier to use and easier to choose: McNeilus FLEX Controls are the new nerve center that meets the demands of your job today and seamlessly upgrades for the demands of tomorrow. Whether it's simple reliability or complex precision, our flexible system lets you add or take away functionality to meet your needs — so you can focus on getting the job done right. Visit us at World of Concrete booth C6413.
Advertisement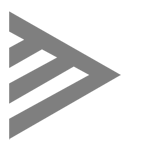 NRMCA Advocacy News Roundup Updated Through January 12
Media articles on Congress, transportation infrastructure, regulation, taxes and other subjects, each of which relate to the ready mixed concrete industry, are updated each week by NRMCA's Government Affairs staff. To access the most recent compilation of articles for January 8 - 12, 2018, please click here.
If you would like to receive this weekly updated link in a separate e-mail, or if you have questions or comments about the roundup, contact NRMCA's Andrew Tyrrell at atyrrell@nrmca.org.
Arm Your RMC Sales Reps with Strategic Sales Techniques
NRMCA's Sales Skills, CCSP IV, is scheduled for March 27 - 29 in Silver Spring, MD (metropolitan Washington, DC). This innovative three-day course provides a sales framework and toolkit that can immediately adapt to your organization's strategies to drive revenue. Have your sales staff master the most up-to-date, industry-related, sales fundamentals through ready mix-specific simulations, role plays and case study analyses that include the challenges of selling concrete's sustainability attributes as well as applying tools for pervious and parking lot sales. Get results now: This course is recommended for professionals of all levels, so whether your reps deal with internal or external customers, these skills will make an immediate impact on your work:
• Volume and Value: Sell both for short and long term results;
• Secrets to Good Relationships: Solve problems and win loyalty;
• Who Calls the Shots?: Find and communicate with decision-makers;
• Role-playing is Serious Business: Learn how practice makes perfect; and
• Close Calls: Overcome obstacles and close the sale.
Click here for more information, registration options and staff contact.
Transportation Research Board Holds Annual Meeting
The 97th annual meeting of the Transportation Research Board (TRB) was held earlier this month in Washington, DC. More than 14,000 transportation professionals, academics and industry personnel attended. There were more than 5,500 papers submitted out of which only 900 have been accepted for publication. There was a workshop on durability of Performance Engineered Mixtures (PEM) – discussion included supplier/contractor quality among other things. A 5-year $3 Million pooled fund study led by CP Tech Center in Iowa and supported by the RMC Research & Education Foundation was initiated in 2017. This study is focused primarily on training and implementation of projects designed with performance engineered mixtures. A new AASHTO provisional standard PP84-17 on Performance Engineered Mixtures (PP) was published in April 2017. States will get additional funding for shadow projects with PEM requirements. The Circular on Internal Curing is likely to be published this year.
The 2019 TRB is likely to feature a workshop on fly ash beneficiation and Alternative Cementing Materials. There are four TRB committees in concrete materials and several on concrete pavements. TRB committees organize technical sessions at the TRB meeting, develop research needs statements and research synthesis topics. These are listed on the committee Web site and from time to time some of them could be funded by NCHRP and other agencies. The theme of the 2019 TRB meeting which will be held January 13-17 is Transportation for a Smart, Sustainable and Equitable Future. The 2nd International Conference on Nanotechnology of Cement and Concrete will be held May 23-25, 2020 in Irvine, CA.
For more information, contact Karthik Obla at kobla@nrmca.org.
ACPA Announces Excellence in Concrete Pavement Awards
The American Concrete Pavement Association recently honored 29 projects in its 28th annual Excellence in Concrete Pavement awards competition. Judges drawn from the transportation-construction community considered construction quality, challenges, innovation, traffic management and other criteria. Awards are presented for gold- and silver-level projects, which must be completed in the calendar year before judging (2017).
Source: Public Works magazine. Click here to view the award-winning projects.
*Please note that e-mail and direct links to each event listed below can be accessed from NRMCA's Web site.
January 23 – 25, Orlando, FL
Effective RMC Supervisor Course
Email: Jessica Walgenbach, 888-84-NRMCA, x1152
February 5 – 9, Dallas Sold Out
Regional Technical Short Course
Email: Jessica Walgenbach, 888-84-NRMCA, x1152
February 13, Nashville, TN
Pervious Concrete Contractor Certification Program
Email: Darla Sparkman, 615-360-6670
February 20 – 22, Nashville, TN
CCSP Module I: Concrete 101
Email: Darla Sparkman, 615-360-6670
February 20 – 23, Albuquerque, NM
Plant Manager Certification Course
Email: Jessica Walgenbach, 888-84-NRMCA, x1152
March 3 - 5, Houston
NRMCA's Annual Convention
Email: Jessica Walgenbach, 888-84-NRMCA, x1152
March 14, Atlanta
Improving Concrete Quality
Email: Jessica Walgenbach, 888-84-NRMCA, x1152
March 27 – 29, Silver Spring, MD
CCSP Module IV: Professional Sales Skills
Email: Jessica Walgenbach, 888-84-NRMCA, x1152
March 27 – 30, Louisville, KY
Plant Manager Certification Course
Email: Jessica Walgenbach, 888-84-NRMCA, x1152
April 10 – 12, Orlando, FL
NRMCA Safety Course
Email: Jessica Walgenbach, 888-84-NRMCA, x1152
May 23, Bozeman, MT
Handling Concrete Specifications
Email: Jessica Walgenbach, 888-84-NRMCA, x1152
September 29 – October 1, Metro Washington, DC
NRMCA's ConcreteWorks
Email: Jessica Walgenbach, 888-84-NRMCA, x1152
December 11 – 14, Austin, TX
Plant Manager Certification Course
Email: Jessica Walgenbach, 888-84-NRMCA, x1152