Quality control doesn't end at the plant. When you need to make corrections on the road or at the job, you want something that is fast, reliable, and easy to use. With Fritz-Pak Concrete Admixtures, you can make simple adjustments to air entrainment, slump, and set time. Our patented water-soluble bags are designed to make it easy for anyone to adjust the mix. Stop losing loads and start making better concrete today!
Advertisement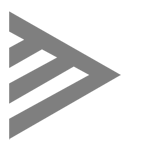 Due July 1: OSHA 300A Injury/Illness Electronic Reporting
No later than Sunday, July 1, 2018, facilities with between 20 and 249 employees will need to electronically report to OSHA their summary of injuries and illnesses from 2017 as reported on their OSHA Form 300A.
Click here for more information on and how to complete the electronic submission. You may also contact either Gary Mullings or Kevin Walgenbach.
Drivers Sought for 2018 National Mixer Driver Championship
This year's NRMCA National Mixer Driver Championship will take place on Saturday, September 29, during NRMCA's ConcreteWorks being held at the Gaylord National Resort & Convention Center, National Harbor, MD. The registration form for drivers looking to participate in NRMCA's National Mixer Driver Championship 2018 is now available; please note that the registration form and payment for entering drivers into the championship are both due Wednesday, August 1.
Click here for registration information and entry form. For more information, contact Gary Mullings, Jessica Walgenbach or Meghan Callahan.
Represent Your Company as a Sponsor at Mixer Driver Championship
This year's Mixer Driver Championship brings an even more enhanced sponsorship program. With the continued growth of the event, sponsorship opportunities for members and non-members have been expanded. Please review the new sponsorship program opportunities and circulate them within your company and to any outside vendors you deem appropriate.
Enhanced sponsorship opportunities include entertainment and activities, driver spouse appreciation, tenting, DJ, beverage station, course challenges and many more.
Click here to review the 2018 sponsorship program and contact Jacques Jenkins at jjenkins@nrmca.org for more information.
NRMCA Trains Contractors for Pervious Concrete Projects in New Jersey
NRMCA Senior Director, Local Paving, Ken Justice (who's also an NRMCA-certified pervious concrete craftsman) recently taught a pervious concrete contractor training class in New Jersey. Four contractor teams were in attendance, as well as Justice's colleague Luke McHugh.
Pervious Concrete Promotion Subcommittee Schedules Conference Call for Late June
The NRMCA Pervious Concrete Promotion Subcommittee will hold a conference call on Thursday, June 28, at 2 p.m. Eastern time. The call-in number is 866-670-0780 and the conference code is 9101734. All interested NRMCA members are invited to participate. Topics of discussion will include final acceptance of Pervious In Practice #4: Pervious Concrete Mix Design, topic selection and preparation for Pervious In Practice #5, update on revisions to the Pervious Concrete Contractor Certification training manual and further development of Pervious Concrete Boot Camp. There also will be discussion on how the subcommittee can assist the Tennessee Concrete Association (TCA) with its pervious concrete seminar at World of Concrete 2019.
For more information, contact Senior Vice President, Local Paving, Phil Kresge at pkresge@nrmca.org.
FLEX Controls™ are the new nerve center that meets the demands of your job today and seamlessly upgrades for the demands of tomorrow. Recently acknowledged with two awards; "Top 100 Product" and "Most Innovative Product," the industry has spoken. Whether it's simple reliability or complex precision, our flexible system lets you add or take away functionality to meet your needs so you can focus on getting the job done right.
Advertisement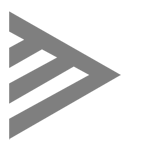 Four Openings Left for Developing Industry Leaders Program
There are four openings left for the 2018-2019 Developing Industry Leaders (DIL) group. The window has been extended until June 29 – or whenever the four slots are filled. If your company delayed getting in the paperwork before last Friday's deadline, you now have a reprieve. Now in its 15th year, NRMCA's DIL program is a premier career development tool. Participants are given the opportunity to advance their strategic thinking skills and network with peers while being mentored by NRMCA's senior staff. The DIL agenda differs from other leadership programs in that it exposes 24 selected participants to our industry's big issues from an all-encompassing, national perspective. Once done with their formal training, DILs are expected to make a long-term commitment to move their team's initiative forward by joining, and attending, the appropriate NRMCA committee meeting twice each year. DIL participation on NRMCA's committees infuses new blood into in industry's leadership track.
CONCRETEPAC Golf Tournament Set for Late September at ConcreteWorks
Mark your calendars: On Wednesday, September 26, in conjunction with NRMCA's 2018 ConcreteWorks at Gaylord National Resort & Convention Center in National Harbor, Maryland, CONCRETEPAC will be hosting a golf tournament fundraiser. CONCRETEPAC is NRMCA's political action committee to support pro-business, pro-ready mixed candidates. This year's tournament will be held at Lake Presidential Golf Course. This is open to all NRMCA members who attend ConcreteWorks. Federal Election Commission rules require sending information for PAC events only to NRMCA members with prior authorization forms on file.
If you are interested in golfing or for more information regarding CONCRETEPAC at ConcreteWorks, contact Taylor Drzewicki at tdrzewicki@nrmca.org. Click here to support the golf tournament as a corporate sponsor.
*Please note that e-mail and direct links to each event listed below can be accessed from NRMCA's Web site.
June 26 – 29, Nashville, TN
Plant Manager Certification Course
Email: Meghan Callahan, 240-485-1135
August 21, Birmingham, AL | Registration Information Forthcoming
Regional ConcreteWorks, Gulf Coast Region
Email: Nicole Maher, 240-485-1158
August 27 – 29, Silver Spring, MD
Concrete Durability Course
Email: Meghan Callahan, 240-485-1135
Summer/Fall, Cheyenne/Casper, WY | Registration Information Forthcoming
Regional ConcreteWorks, Northwest Region
Email: Nicole Maher, 240-485-1158
September 6, Phoenix | Registration Information Forthcoming
Regional ConcreteWorks, Southwest Region
Email: Nicole Maher, 240-485-1158
Fall, Uncasville, CT | Registration Information Forthcoming
Regional ConcreteWorks, Northeast Region
Email: Nicole Maher, 240-485-1158
Fall, Kansas City, KS | Registration Information Forthcoming
Regional ConcreteWorks, South Central Region
Email: Nicole Maher, 240-485-1158

September 29 – October 1, Metro Washington, DC
NRMCA's ConcreteWorks
Email: Jessica Walgenbach, 888-84-NRMCA, x1152
October 9 – 12, Silver Spring, MD
CCSP Module I: Concrete 101
Email: Meghan Callahan, 240-485-1135
October 16 – 18, Glendora, CA
Ready Mixed Concrete Safety Course
Email: Meghan Callahan, 240-485-1135
October 17, Las Vegas, NV | Registration Information Forthcoming
Regional ConcreteWorks, Rocky Mountain Region
Email: Nicole Maher, 240-485-1158
October 30, Lansing, MI | Registration Information Forthcoming
Regional ConcreteWorks, Great Lakes Region
Email: Nicole Maher, 240-485-1158
November 5 – 9, Silver Spring, MD
Annual Short Course
Email: Meghan Callahan, 240-485-1135
November 27 – 29, 2018, Orlando, FL
Environmental Certification Course
Email: Meghan Callahan, 240-485-1135
December 4 – 6, Silver Spring, MD
CCSP Module II: Customer Business Knowledge
Email: Meghan Callahan, 240-485-1135
December 11 – 14, Austin, TX
Plant Manager Certification Course
Email: Meghan Callahan, 240-485-1135
2019
January 8 - 10, Orlando, FL
Dispatcher Training Course
Email: Meghan Callahan, 240-485-1135
January 15 – 17, Silver Spring, MD
CCSP Module III: Accounting, Finance, Business Law
Email: Meghan Callahan, 240-485-1135
January 15 – 18, Tucson, AZ
Plant Manager Certification Course
Email: Meghan Callahan, 240-485-1135
January 22 – 24, Kissimmee, FL
Effective RMC Supervisor Course
Email: Meghan Callahan, 240-485-1135
February 19 – 22, Charlotte, NC
Plant Manager Certification Course
Email: Meghan Callahan, 240-485-1135
March 19 – 21, Silver Spring, MD
CCSP Module IV: Professional Sales Skills
Email: Meghan Callahan, 240-485-1135