Quality control doesn't end at the plant. When you need to make corrections on the road or at the job, you want something that is fast, reliable, and easy to use. With Fritz-Pak Concrete Admixtures, you can make simple adjustments to air entrainment, slump, and set time. Our patented water-soluble bags are designed to make it easy for anyone to adjust the mix. Stop losing loads and start making better concrete today!
Advertisement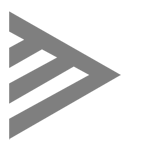 Association & Industry News
Ready Mixed Concrete Production Statistics Updated Through July 2018
The estimated ready mixed concrete produced in July 2018 is 34.1 million cubic yards, 9.4% higher than that in July 2017. The estimated production in the U.S. for 2018 through July is 203 million cubic yards, 3.8% higher than that during the same period in 2017.
Ready mixed concrete production is estimated from cement shipments reported by the U.S. Geological Survey. More detail is available to NRMCA members here.
Workforce Development Committee Meets for Third Time in 2018
The Workforce Development Committee presented its research and efforts at NRMCA's annual ConcreteWorks in late September. Since its inception on January 1, the committee has featured four task groups, each concentrating on a challenge related to attracting and retaining mixers drivers and other staff. Those areas are: (1) researching the qualitative job qualities that retain mixer drivers; (2) learning and talent development paths for better retention; (3) developing partnerships with CDL schools; and (4) other third-party sources to attract and retain mixer drivers.
While most members are HR and talent development professionals, the committee welcomes others who can broaden its scope. It will "take a village" to address the serious workforce challenges the industry faces; we all have a stake in the game. The next meeting will be at NRMCA's 2019 Annual Convention in Tampa in March.
For more information, contact Eileen Dickson at edickson@nrmca.org.
Download the 2018 Mixer Driver Recruitment and Retention Survey Report
The results of NRMCA's 2018 Mixer Driver Recruitment and Retention Survey show increased pressure on producers to maintain a healthy concrete delivery professional driver pool. It is visible in the reported three percent drop in the mixer driver population between January and December 2017. Secondly, 48 percent reported lost business because they did not have a driver to deliver the order, up 12 percent from 2017. Lastly, there was a 34 percent increase in respondents to the 2018 survey, perhaps illustrating a larger desire to better understand the challenge. Learn More...
FLEX Controls™ are the new nerve center that meets the demands of your job today and seamlessly upgrades for the demands of tomorrow. Recently acknowledged with two awards; "Top 100 Product" and "Most Innovative Product," the industry has spoken. Whether it's simple reliability or complex precision, our flexible system lets you add or take away functionality to meet your needs so you can focus on getting the job done right.
Advertisement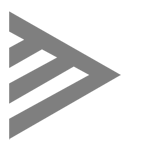 NRMCA Technical Short Course Set for Orlando in February
The NRMCA Regional Concrete Technologist Training and Certification program (Short Course) is scheduled for February 11-15, 2019, at the Marriott Orlando Airport Lakeside in Orlando, FL. Registration is open for this offering. Due to space restrictions, the number of registrants is limited to 55. Interested persons are encouraged to register early! Learn More...
Latest Issue of National Concrete Consortium Newsletter Now Available Online
The NCC E-News is issued by the National Concrete Pavement Technology Center. The following are covered in more detail with links to research reports. Learn More...
*Please note that e-mail and direct links to each event listed below can be accessed from NRMCA's Web site.
October 16 – 18, Glendora, CA
Ready Mixed Concrete Safety Course
Email: Meghan Callahan, 240-485-1135
October 17, Las Vegas, NV
Regional ConcreteWorks, Rocky Mountain Region
Email: Nicole Maher, 240-485-1158
October 17 – 18, Milwaukee
Insulating Concrete Forms (ICFs) Roundtable & Site Tour
Email: Lionel Lemay, 847-918-7101
October 23 – 24, Springfield, MA
Regional ConcreteWorks, Northeast Region
Email: Nicole Maher, 240-485-1158
October 30, Okemos, MI
Regional ConcreteWorks, Great Lakes Region
Email: Nicole Maher, 240-485-1158
November 5 – 9, Silver Spring, MD *Sold Out
Annual Short Course
Email: Meghan Callahan, 240-485-1135
November 14 – 15, Fort Worth, TX
Insulating Concrete Forms (ICFs) Roundtable & Site Tour
Email: Lionel Lemay, 847-918-7101
November 27, Seattle
Insulating Concrete Form Contractor Training Course
Email: Meghan Callahan, 240-485-1135
November 27 – 29, 2018, Orlando, FL
Environmental Certification Course
Email: Meghan Callahan, 240-485-1135
Fall/Winter, Cheyenne/Casper, WY
Registration Information Forthcoming
Regional ConcreteWorks, Northwest Region
Email: Nicole Maher, 240-485-1158
November 29, Kansas City, KS
Registration Information Forthcoming
Regional ConcreteWorks, South Central Region
Email: Nicole Maher, 240-485-1158
December 4 – 6, Silver Spring, MD
CCSP Module II: Customer Business Knowledge
Email: Meghan Callahan, 240-485-1135
December 5, Boston
Insulating Concrete Form Contractor Training Course
Email: Meghan Callahan, 240-485-1135
December 6, Hartford, CT
Insulating Concrete Form Contractor Training Course
Email: Meghan Callahan, 240-485-1135
December 11 – 14, Austin, TX *Sold Out
Plant Manager Certification Course
Email: Meghan Callahan, 240-485-1135
2019
January 8 – 10, Orlando, FL
Dispatcher Training Course
Email: Meghan Callahan, 240-485-1135
January 15, Minneapolis
Insulating Concrete Form Contractor Training Course
Email: Meghan Callahan, 240-485-1135
January 15 – 17, Silver Spring, MD
CCSP Module III: Accounting, Finance, Business Law
Email: Meghan Callahan, 240-485-1135
January 15 – 18, Tucson, AZ
Plant Manager Certification Course
Email: Meghan Callahan, 240-485-1135
January 22 – 24, Kissimmee, FL
Effective RMC Supervisor Course
Email: Meghan Callahan, 240-485-1135
February 5 – 6, Phoenix
Insulating Concrete Forms (ICFs) Roundtable & Site Tour
Email: Lionel Lemay, 847-918-7101
February 11 – 15, Orlando, FL
Regional Short Course
Email: Meghan Callahan, 240-485-1135
February 19 – 22, Charlotte, NC
Plant Manager Certification Course
Email: Meghan Callahan, 240-485-1135
February 27, Milwaukee
Handling Concrete Specifications
Email: Meghan Callahan, 240-485-1135
March 19 – 21, Silver Spring, MD
CCSP Module IV: Professional Sales Skills
Email: Meghan Callahan, 240-485-1135