Site Search

---
Association & Industry News
NRMCA Launches Industry COVID-19 Resources Webpage
Last week, NRMCA's Safety, Environmental and Operations Division launched a new webpage to serve as an industry clearinghouse on relevant resources members can use to address the widening COVID-19 situation. The webpage houses information on regulatory guidance, Centers for Disease Control and Prevention (CDC), and even NRMCA's new Guidance For Ready Mixed Concrete Companies During the COVID-19 Pandemic.
The SEO COVID-19 Resources webpage is also linked from NRMCA's home page. For more information, contact Gary Mullings at gmullings@nrmca.org, Kevin Walgenbach at kwalgenbach@nrmca.org or Eileen Dickson at edickson@nrmca.org.
Tilt-Up Achievement Awards Have June 1 Submission Deadline
Established by the Tilt-Up Concrete Association in 1992, the Tilt-Up Achievement Awards program honors projects that use site-cast tilt-up concrete to introduce new building types, advance industry technology and provide unique solutions to building programs. The winning entries illustrate the variety, beauty and flexibility of the tilt-up construction method. The entry deadline for this year's program is June 1.
Click here for more information, program guidelines and criteria and to submit a project.
Transportation Research Board Schedules Webinar on Supply Chain and COVID-19
COVID-19 has had a profound impact on supply chains for many different critical products, both in the United States and worldwide. The pandemic has created major changes in freight flows and has challenged the ability to deliver products to companies and consumers within the needed time frame. This has perhaps most acutely become an issue an issue for both medical supplies and food delivery. The Transportation Research Board is hosting a webinar on Wednesday, April 8, from 2 to 3:30 p.m. Eastern time that will explore the impacts of COVID-19 on the supply chain and logistics industries. Presenters will discuss lessons learned from past freight transportation and supply chain disruptions; identify research that has been done to address resilience in the supply chain; describe how to mitigate the economic impacts of these disruptions and provide commentary on current supply chain disruptions due to COVID-19.
Click here to register and for more information.
Having issues in your fleet with backing accidents or following too close? Find out how companies like Ash Grove Cement changed unsafe driving patterns in their fleet by installing the SmartDrive video safety system.

Download the case study and learn how Ash Grove reduced public reporting of poor driving behaviors by 90% and a near complete elimination of windshield replacement costs due to drivers maintaining a longer following distance.
Advertisement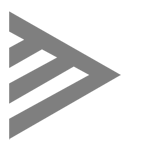 Government Affairs
NRMCA Hosts Webinar Discussing Federal COVID-19 Legislation
On Monday, March 30, NRMCA hosted a webinar to discuss federal legislation affecting ready mixed concrete companies. NRMCA Government Affairs Chairman Nathan McKean, NRMCA Executive Vice President for Government Affairs Andrew Tyrrell and former Rep. Geoff Davis presented on the developments in Washington as Congress responds to the spread of the coronavirus. The webinar outlined the relevant portions of Congress's Phase Two (H.R. 6201, the Families First Coronavirus Relief Act) and Phase Three (H.R. 748, the Coronavirus Aid, Relief and Economic Security Act) and NRMCA's engagement and advocacy on behalf of the industry throughout the process.
Click here for a copy of the slides. For more information, contact Andrew Tyrrell at atyrrell@nrmca.org.
Congress Creates Relief Programs for Businesses
A number of loan and grant programs in Phase Three (the Coronavirus Aid, Relief and Economic Security Act) are available for ready mixed concrete companies and small businesses of all sizes. For small businesses, Congress expanded eligibility for Small Business Administration (SBA) loan programs, creating the Paycheck Protection Program and beefing up the Economic Injury Disaster Loan program while dropping a number of the restrictive requirements.
Paycheck Protection Program -

Small businesses with 500 fewer employees can receive a loan for the lesser of 2.5x their monthly average payroll from 2019 or $10 million. This can be spent on businesses expenses, but the amount spent on payroll, rent and mortgage obligations are forgivable. The program requires that companies participating retain their workforces. It is critical that NRMCA members begin communicating their need for these loans with their lenders. We expect the SBA to develop a backlog in loan applications and approvals. Here is a helpful resource guide.

Economic Injury Disaster Loan (EIDL) and Emergency Economic Injury Grants -

This existing SBA program may provide small businesses and ready mixed concrete companies with emergency grants as well as low interest loans. Apply for an EIDL on the SBA's website and view a resource guide provided by the Senate Small Business Committee.
It is critical that NRMCA members seeking a Paycheck Protection Program loan contact their lenders immediately. While Treasury and SBA have not yet released guidance on these, your lender will be aware and should be prepared to assist when guidance has been issued. For medium and larger businesses, loans are available on the demonstration that a company cannot access credit elsewhere, the investment is prudent and with several limitations on executive compensation, stock buybacks and dividend payments. Businesses should talk to their lenders about these loans.
For more information, contact Andrew Tyrrell at atyrrell@nrmca.org.
Both the Transportation Construction Coalition (TCC) and the North American Concrete Alliance (NACA) have canceled their annual fly-ins. The TCC Fly-In was scheduled for May 13-14 and the NACA Fly-In was scheduled for May 19-20. NRMCA Government Affairs team and NRMCA members have participated in both of these fly-ins in years past. At this time, the House and Senate office buildings are closed to non-official business and many staff are working from home. Both chambers are out of session until at least April 20 and could remain out of session for longer.
For more information, contact Andrew Tyrrell at atyrrell@nrmca.org.
Buildings
NRMCA Offers Free Promotion Webinars for Members and Affiliates
NRMCA and Build With Strength have launched a series of webinars for members and affiliates addressing key building promotion topics. Topics range from building codes and standards to communicating the sustainable attributes to state and local legislative issues affecting the ready mixed concrete industry. (Note: times below are Eastern)
• April 7, 2 - 3 p.m. - The Urgency of Embodied Carbon
• April 14, 2 - 3 p.m. - NRMCA's Concrete Design Center: How to Get the Conversation Started
• April 21, 2 - 3 p.m. - Building Your Project Pipeline Through Developer and Influencer Engagement
• April 28, 2 - 3 p.m. - Market Activity and Communication of EPDs
• May 5, 2 - 3 p.m. - Industry Advances in Carbon Reduction—Successfully Communicating our Message
• June 2, 2 - 3 p.m. - Emerging Trends in Building Codes
Click here for more information or contact Lionel Lemay at LLemay@nrmca.org.
NRMCA Participates in Key Committee Briefing on Concrete Fire Resistance
Earlier this week, NRMCA attended the virtual meeting of the joint ACI-TMS Technical Committee on Fire Resistance and Fire Protection of Structures. The committee discussed revisions to ACI/TMS 216.1-14, Code Requirements for Determining Fire Resistance of Concrete and Masonry Construction Assemblies. The next edition of the standard will include a new chapter on loads in addressing fire strength reduction factors, load factors and load combinations, and fire scenarios in addition to the prescriptive ASTM E119 fire curve. The update will bring the ACI/TMS standard closer to other international standards in supporting performance approaches to concrete fire design and analyses.
The committee is also developing a new rational design document on determining fire resistance. The document will establish engineering design criteria for exact calculation of fire resistance for existing concrete elements. In summary, the document will provide guidelines for determining fire resistance through analytical methods in addition to the existing prescriptive methods and will be referenced by the revised ACI 216 standard. The technical committee is also involved in the development of a new chapter on fire in ACI 562, Code Requirements for Assessment, Repair, and Rehabilitation of Existing Concrete Structures. The chapter will focus on the impact of fire on repair, including post-fire event assessments of existing structures as well as consideration of external factors such as fiber-reinforced polymers and anchorage. Provisions for assessments will be prescriptive with an emphasis on level of damage and repair of concrete.
Build With Strength is a coalition led by NRMCA that promotes standards advocacy to leverage policies advocating safety and resiliency and help place more concrete. For more information on fire codes and standards advocacy efforts, contact Shamim Rashid-Sumar at ssumar@nrmca.org.
Workforce Development
Fewer than 500 Employees? Families First Coronavirus Response Act Now In Effect for Your Company
On March 12, President Trump signed the Families First Coronavirus Response Act (FFCRA), covering private employers with fewer than 500 full-time or part-time employees working within the U.S., U.S. territories and possessions. The count includes employees on leave and temporary employees who are jointly employed with another company as determined under the Fair Labor Standards Act (FSLA). To that point, the Department of Labor (DOL) confirmed that the joint-employer test from the FLSA and the integrated-employer test under the FMLA determines if multiple entities constitute a single employer for purposes of determining whether the employer has less than 500 employees. Businesses, including non-profits and trade associations, with fewer than 50 employees may be exempt from FFCRA if they can prove that providing leave would be an undue burden, placing them at risk of going out of business.
Does your company fall under the FFCRA? If so, here's a very basic summary: the Family and Medical Leave Act (FMLA) is temporarily expanded from April 1 through December 31, 2020, in response to the coronavirus and the illness it causes, COVID-19. Among other things, it creates two weeks of paid sick leave for the care of children out of school because of COVID-19 and also makes weeks 3 through 12 its effective period for the paid leave. It also creates two weeks of paid sick leave for childcare and other leave related to the coronavirus. Third, it provides tax credits related to the paid leave provisions of FFCRA. Finally, companies that fall under FFCRA must post DOL's FCCRA Employee Rights poster by April 1.
To help understand the new law's intricacies, DOL Hours & Wage Division published Families First Coronavirus Response Act: Questions and Answers. As of March 30, it consists of 59 Q & A /clarifications about FFCRA's effects on wages and hours worked under FLSA, job-protected leave FMLA, paid sick leave and expanded family and medical leave. DOL will provide even more guidance further into April; it will post it as additional Q & A on the same link provided above.
Acknowledging it's a lot to digest in a very tight window, NRMCA posted direct links on its website to the Department of Labor Wage and Hour Division. Finally, please note NRMCA offers no legal advice; please work with your company's legal counsel.
FLEX Controls™ are the new nerve center that meets the demands of your job today and seamlessly upgrades for the demands of tomorrow. Recently acknowledged with two awards; "Top 100 Product" and "Most Innovative Product," the industry has spoken. Whether it's simple reliability or complex precision, our flexible system lets you add or take away functionality to meet your needs so you can focus on getting the job done right.
Advertisement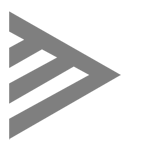 Mixer Driver Certification is Online, Accessible from Home
This could be the opportune time for your mixer drivers to receive ONLINE and TOTALLY SELF-DIRECTED skill development. NRMCA's Concrete Delivery Professional (CDP) program, the industry's premier mixer driver-specific training program, strives to help your drivers gain industry-specific knowledge and customer service strategies to help them be your best ambassadors. It consists of approximately 10 hours of curriculum divided into 20-minute lessons in five broad areas: concrete, safety, environmental considerations, customer service and mixer truck operations. It is led by a voice-over instructor with subtitles that support drivers with reading or hearing difficulties.
For even more learning support, CDP-Online directly coordinates with an optional textbook. The succinct learning modules can fit between loads or can be spontaneously accessed from any computer, 24/7. Lessons also have a stop/start feature, making CDP participation adaptable to a driver's ever-changing work schedule. Exams are online as well, so the need for third-party proctors has been eliminated at a time when "social distancing" is critical. Finally, group discounts pricing starts with 10+ drivers.
Click here for CDP's online information page and staff contact.
Calendar
*Please note that e-mail and direct links to each event listed below can be accessed from NRMCA's Web site.
April 2, Concrete Pavement Webinar Series
Designing Concrete Parking Lots and Streets
Email: Brian Killingsworth, 210-508-4923
April 8, Build With Strength Webinar
Specifying Sustainable Concrete
Email: Lionel Lemay, 847-918-7101
April 9, Concrete Pavement Webinar Series
Designing Concrete Industrial Pavements
Email: Brian Killingsworth, 210-508-4923
April 14 – 16, Nashville, TN – Sponsored by Tennessee Concrete Association
Certified Concrete Sales Professional (CCSP) Module IV Course
Email: dsparkman@tnconcrete.org, (615) 360-6670
April 15, Build With Strength Webinar
Pathway to Resilience
Email: Lionel Lemay, 847-918-7101
April 15 – 17, Indianapolis *Postponed
Concrete Durability Course
Email: Jessica Walgenbach, 703-706-4852
April 16, Concrete Pavement Webinar Series
Soils 101: What to Know for a Successful Paving Project
Email: Brian Killingsworth, 210-508-4923
April 17, Sweetwater, TN
Pervious Concrete Contractor Certification Program (Sponsored by TCA)
Email: dsparkman@tnconcrete.org, (615) 360-6670
April 22, Build With Strength Webinar
Zero-Energy Schools: How Innovative Concrete Systems Are Making It Possible
Email: Lionel Lemay, 847-918-7101
April 23, Concrete Pavement Webinar Series
Concrete Pavement Jointing and Details
Email: Brian Killingsworth, 210-508-4923
April 28 – 30, Nashville, TN – Sponsored by Tennessee Concrete Association
Certified Concrete Sales Professional (CCSP) Module III Course
Email: dsparkman@tnconcrete.org, (615) 360-6670
April 28 – May 1, New Orleans *Postponed
NRMCA Plant Manager Certification Course
Email: Jessica Walgenbach, 703-706-4852
April 29, Build With Strength Webinar
The Business Case for Building Multifamily Buildings with Concrete
Email: Lionel Lemay, 847-918-7101
April 30, Concrete Pavement Webinar Series
Materials and Construction Specifications for Concrete Pavement Projects
Email: Brian Killingsworth, 210-508-4923
May 6, Build With Strength Webinar
Life Cycle Assessment of Concrete Buildings
Email: Lionel Lemay, 847-918-7101
May 7, Concrete Pavement Webinar Series
Concrete Street and Parking Lot Maintenance and Repair
Email: Brian Killingsworth, 210-508-4923
May 12, Concrete Paving Promotion Webinar Series
Understanding the Guide to Concrete Overlays of Asphalt Parking Lots
Email: Brian Killingsworth, 210-508-4923
May 13, Build With Strength Webinar
The Balanced Design Approach to Fire Safety: How Concrete Building Systems Can Help Reduce Risk
Email: Lionel Lemay, 847-918-7101
May 13 – 15, Glendora, CA
Concrete Safety Course
Email: Jessica Walgenbach, 703-706-4852
May 14, Concrete Pavement Webinar Series
Concrete Overlays of Existing Asphalt Surfaced Streets and Parking Lots
Email: Brian Killingsworth, 210-508-4923
May 19, Concrete Paving Promotion Webinar Series
Overview of Guide to Concrete Trails
Email: Brian Killingsworth, 210-508-4923
May 20, Build With Strength Webinar
The Environmental Impacts of Building Materials: A Primer for Comparing Concrete Steel, Wood and Asphalt
Email: Lionel Lemay, 847-918-7101
May 20, Nashville, TN
Handling Concrete Specifications, Low Strength Problems and Mixture Submittals
Email: Jessica Walgenbach, 703-706-4852
May 21, Concrete Pavement Webinar Series
Concrete Trail Design
Email: Brian Killingsworth, 210-508-4923
May 26, Concrete Paving Promotion Webinar Series
Partnering With Contractors & Engineers For Pursuit Of Paving Projects
Email: Brian Killingsworth, 210-508-4923
September 25 – 29, Denver
NRMCA's ConcreteWorks
Email: Jessica Walgenbach, 703-706-4852
October 20 – 22, Mendota Heights, MN
Concrete Safety Course
Email: Jessica Walgenbach, 703-706-4852
November 17 – 19, Glendora, CA
Environmental Course for the Ready Mixed Concrete Industry
Email: Jessica Walgenbach, 703-706-4852
December 15, Charlotte, NC
Improving Concrete Quality Course
Email: Jessica Walgenbach, 703-706-4852
December 15 – 18, Phoenix
NRMCA Plant Manager Certification Course
Email: Jessica Walgenbach, 703-706-4852

NRMCA

66 Canal Center Plaza, Suite 250
Alexandria, VA 22314
Phone: 703-706-4800 | Fax: 703-706-4809
Advertise with us


---

| | |
| | | | Codes & Standards
| | Sustainability |
About NRMCA |
© National Ready Mixed Concrete Association
MEMBER LOG-IN

Build with Strength Member Resources

Pervious Contractor Certification
For Architects,
Engineers & Developers
Concrete-Answers
Central Help Site