Site Search

---
Pavement
Carolina Audience Briefed on ACI 330, DAP Program
NRMCA Senior Director, Local Paving, Ken Justice recently traveled to Charleston, SC, where he briefed a large number of local engineers on ACI 330 parking lot design details along with NRMCA's Design Assistance Program. Justice (shown here, standing in background) spoke before the Civil Engineers Club of Charleston and through the invitation of the Carolinas Ready Mixed Concrete Association (CRMCA). He estimated about 70 were in attendence, including engineers from consultants and local DOT offices. The presentation was well received and led to several follow-up meetings for CRMCA's Jessica Palmer.
For more information, contact Ken Justice at kjustice@nrmca.org.
SEO
NRMCA Launches Monthly Safety Initiative
NRMCA has launched a Monthly Safety Initiative that will feature industry-specific safety items relevant to seasons, current topics and/or industry concerns. The initiatives are meant to be shared, used as training tools, printed, posted and/or distributed; each of which is encouraged. The January 2020 Safety Initiative is subtitled Slips, Trips and Falls and can be viewed here.
For more information, contact Kevin Walgenbach at kwalgenbach@nrmca.org or Gary Mullings at gmullings@nrmca.org.
OSHA Increases Monetary Penalties for 2020
Due to the Federal Civil Penalties Inflation Adjustment Act Improvement Act of 2015, federal agencies were required to institute upfront "catch up" amounts to bring civil monetary penalties up to present day adjustments, since many penalties had been at levels set in 1990. The new law also requires those agencies moving forward to tie the penalty amounts to "inflation each year based on the Consumer Price Index." As a result, effective January 15 the Occupational Safety and Health Administration's (OSHA) maximum civil monetary penalty increases are as follows:
• Other-than-Serious: $13,494
• Serious: $13,494
• Repeat: $134,937
• Willful: $134,937
Click here to review the Federal Register notice and here to view OSHA's penalties website. For more information, contact Kevin Walgenbach at kwalgenbach@nrmca.org.
Ready-mix fleets are installing video-based safety programs to help combat backing accidents, distracted driving and mystery damage. Imagine having a 360-degree view around your vehicle, driver apps for remote coaching and insight into rollover susceptibility.
Hear from Mike Ferry of O&G Industries as he explains why installing multiple SmartDrive cameras on his trucks was a no brainer.
Advertisement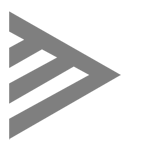 Entries Accepted for Safety Contest & Benchmarking Survey Through April 24
The Safety Contest & Benchmarking Survey has for years been a safety performance and incentive/award program aimed to foster safe practices at ready mixed concrete plants across the nation. The Safety Contest & Benchmarking Survey is a per-plant contest open to all facilities operated by NRMCA member companies in good standing in 2019. Companies with more than one division are encouraged to distribute entry blanks to individuals responsible for keeping safety records at each plant location.
Entry forms must be e-mailed to NRMCA at safetycontest@nrmca.org by Friday, April 24. Click here for more information on the survey, to download the entry form and staff contact.
Reminder: OSHA 300A Summary Logs Must Be Posted by February 1
Remember, starting February 1 employers need to display their OSHA 300A log where employees have access to it. The summary log needs to stay posted through April 30.
Click here for more information on OSHA recordkeeping requirements and here to access OSHA 300A forms and instructions. For more information, contact Gary Mullings at gmullings@nrmca.org or Kevin Walgenbach at kwalgenbach@nrmca.org.
Tier II/Community Right-to-Know Reporting Deadline is March 1
The Emergency Planning and Community Right-to-Know Act (EPCRA), put into law in 1986, requires industries to report on the "storage, use and releases of hazardous chemicals (and materials) to federal, state, and local governments." This specific reporting requirement under EPCRA is commonly referred to as Community Right-to-Know (CRTK) reporting, Tier II reporting, and/or Section 311/312 reporting. The reporting deadline is March 1.
Click here to learn more about EPCRA, chemical/material thresholds and how to report. For more information, contact Gary Mullings at gmullings@nrmca.org or Kevin Walgenbach at kwalgenbach@nrmca.org.
Government Affairs
NRMCA ACTION ALERT: Stop the PRO Act
House Speaker Nancy Pelosi (D-CA) is expected to bring up the PRO ACT, a far-left wish list that would dramatically change labor laws in favor of big unions at the expense of ready mixed concrete businesses and individual workers. NRMCA has repeatedly opposed these job-killing, anti-business labor policies and is calling on its members to help make our industry's voice heard loud and clear in opposition to the PRO ACT.
Click here for more information on why our industry opposes the PRO ACT. Click here to send a prewritten message to your Member of Congress telling them you OPPOSE the PRO ACT. For more information, contact Andrew Tyrrell at atyrrell@nrmca.org.
NRMCA Offers 2020 Government Affairs Outlook
Politics will dominate 2020 with the November elections overshadowing Washington, both in terms of calendar and agenda. The expectation is that Congress will work through impeachment, USMCA, the FY2021 appropriations process, pass the annual National Defense Authorization Act, address some healthcare issues and make an effort at several other policies, including infrastructure, climate and flood insurance, but ultimately settle on extensions of current policy. At the end of the year, a host of tax extenders will again expire, raising the possibility of another tax extenders package and potential host for NRMCA's resiliency tax credit.
Click here for an in-depth look at 2019 recap and 2020 outlook. For more information, contact Andrew Tyrrell at atyrrell@nrmca.org.
Products & Services
NRMCA 2020 Sponsorship Program Has Something for Everyone
In today's competitive marketplace, even a small investment can lead to a big return through NRMCA's targeted sponsorship program. Whether you want to spend $750 or $5,000, NRMCA can increase your exposure by placing you and your products in front of ready mixed concrete producers.
With over 6,000 members and partners in the ready mixed concrete industry who rely on NRMCA for training and information, NRMCA is a powerful force around the globe. Click here to examine the numerous opportunities the NRMCA Sponsorship Program offers you to reach key buying influencers. Regardless of your budget, you'll find opportunities that can deliver to a powerful, receptive audience. Sponsorship opportunities are limited and sold on a first-come, first-serve basis, so act fast to ensure your company can take advantage of this offer.
For more information, contact Jacques Jenkins at 703-706-4865 or jjenkins@nrmca.org.
FLEX Controls™ are the new nerve center that meets the demands of your job today and seamlessly upgrades for the demands of tomorrow. Recently acknowledged with two awards; "Top 100 Product" and "Most Innovative Product," the industry has spoken. Whether it's simple reliability or complex precision, our flexible system lets you add or take away functionality to meet your needs so you can focus on getting the job done right.
Advertisement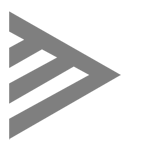 Engineering
Transportation Research Board Annual Meeting Held Last Week; NRMCA Files Updates
The 99th annual meeting of the Transportation Research Board (TRB) was held last week in Washington, DC, with more than 13,400 professionals, academics and industry officials in attendance. There were more than 6,000 presentations and some 800 sessions and workshops.NRMCA Engineering Staff reported on the following:
There was a workshop on self consolidating concrete. Several NCHRP projects in concrete materials are in progress and are expected to be completed by 2022. These are "Revision of AASHTO M 295 Standard Specification to Include Marginal and Unconventional Source Coal Fly Ashes," "Improving Guidance of AASHTO R 80/ASTM C 1778 for Alkali-Silica Reactivity (ASR) Potential and Mitigation" and "Rating Concrete Water Permeability Based on Resistivity Measurements." NRMCA engineer Karthik Obla is a panelist for the first two NCHRP projects.
There were several interesting papers on internal curing, microbial induced corrosion, ASR, resistivity and use of nanotechnology to tailor concrete using materials such as CSH seeding, strontium nitrate (improve wear resistance) and graphene oxide.
TRB is reorganizing the committees partly due to reduced funding and to improve interaction among committees. Accordingly, the number of concrete materials committees will decrease from 4 to 3. Concrete, asphalt and aggregate committees will come under the Highway Infrastructure Group. Coordination councils will be formed among design, materials and preservation to promote interaction. TRB committees organize technical sessions and workshops at the annual meeting, develop research needs statements and research synthesis topics. These are listed on the committee website; from time to time some projects are funded by NCHRP and other agencies.
The theme of the 2021 TRB meeting to be held in late January is "Launching a New Century of Mobility and Quality of Life." The 2nd International Conference on Nanotechnology of Cement and Concrete will be held May 23-25, 2020, in Irvine, CA.
For more information, contact Karthik Obla at kobla@nrmca.org.
Calendar
*Please note that e-mail and direct links to each event listed below can be accessed from NRMCA's Web site.
January 27 – 31, Ontario, CA
Concrete Technologist Training and Certification Course "Short Course"
Email: Jessica Walgenbach, 703-706-4852
January 28 – 30, Orlando, FL
Dispatcher Training Forum
Email: Jessica Walgenbach, 703-706-4852
January 28 – 30, Dallas
CCSP Module III: Business for Profit: General Business Knowledge
Email: Jessica Walgenbach, 703-706-4852

January 29, Louisville, KY
ICF Symposium and Contractor Installation Training
Email: James Bogdan, 412-420-4138
January 31, Yale School of Architecture, New Haven, CT
NetZero School Summit
Email: Gregg Lewis, 540-529-3893
February 6, Omaha, NE
Insulating Concrete Forms (ICF) Contractor Training Course
Email: Rochelle Hitz, 402-325-8414
February 11 – 12, Orlando, FL
Financial Performance Course
Email: Andrew Tyrrell, 703-706-4856
February 20, Castle Hayne, NC
Insulating Concrete Forms (ICF) Contractor Training Course
Email: Jessica Palmer, 864-238-7839
February 25 – 28, Miami *Sold Out
NRMCA Plant Manager Certification Course
Email: Jessica Walgenbach, 703-706-4852
March 7 – 9, Las Vegas
NRMCA 2020 Annual Convention
Email: Jessica Walgenbach, 703-706-4852
March 10 – 14, Las Vegas
CONEXPO-CON/AGG Show
Email: Jessica Walgenbach, 703-706-4852
March 17 – 19, Dallas
CCSP Module IV: Sales Fundamentals for Sales and Non-Sales Staff
Email: Jessica Walgenbach, 703-706-4852
March 24 – 27, Boston
NRMCA Plant Manager Certification Course
Email: Jessica Walgenbach, 703-706-4852
April 28 – May 1, New Orleans
NRMCA Plant Manager Certification Course
Email: Jessica Walgenbach, 703-706-4852
April 29, Charlotte, NC
Improving Concrete Quality Course
Email: Jessica Walgenbach, 703-706-4852
May 13 – 15, Glendora, CA
Concrete Safety Course
Email: Jessica Walgenbach, 703-706-4852
September 25 – 29, Denver
NRMCA's ConcreteWorks
Email: Jessica Walgenbach, 703-706-4852
November 17 – 19, Glendora, CA
Environmental Course for the Ready Mixed Concrete Industry
Email: Jessica Walgenbach, 703-706-4852
December 15 – 18, Phoenix
NRMCA Plant Manager Certification Course
Email: Jessica Walgenbach, 703-706-4852

NRMCA

66 Canal Center Plaza, Suite 250
Alexandria, VA 22314
Phone: 703-706-4800 | Fax: 703-706-4809
Advertise with us


---

| | |
| | | | Codes & Standards
| | Sustainability |
About NRMCA |
© National Ready Mixed Concrete Association
MEMBER LOG-IN

Build with Strength Member Resources

Pervious Contractor Certification
For Architects,
Engineers & Developers
Concrete-Answers
Central Help Site