Site Search

---
Association & Industry News
NRMCA Producer Member Honored for Energy Efficiency
NRMCA Producer member CalPortland has been awarded the 2019 ENERGY STAR® Partner of the Year Sustained Excellence Award by the U.S. Department of Energy. The Glendora, CA-based company has been recognized for the 15th consecutive year for its efforts to protect the environment. CalPortland officials traveled to Washington, DC, earlier this month to receive the award. Learn More...
Pavement
NRMCA Member in Ohio Hosts Lunch and Learn Program
NRMCA Senior Vice President, Local Paving, Phil Kresge recently participated in a Lunch and Learn program in Maumee, OH, hosted by NRMCA member Kuhlman Corporation. Sixty-five attendees, primarily engineers and architects, learned about proper pavement design from Kresge's presentation, Concrete Parking Lot Design Using ACI 330. The program was an outcropping of the Concrete Parking Lots Boot Camp hosted last year by Kuhlman and was organized by Renee Turissini, Kuhlman's architectural sales representative.
"During our Boot Camp in December, it was determined that the design community needs to be educated on proper parking lot design," Kresge said. "Hosting a lunch and learn on ACI 330 was identified as an action item. The response from the design community to this invitation is a testimonial to Kuhlman Corporation's commitment to the effort."
While in Maumee, Kresge was invited to present at a training session for Kuhlman's sales staff. He was joined by Wayne Moening, Northwest regional promotion director for the Ohio Concrete Association (OCA), and together they addressed the how's and why's of concrete pavement promotion.
For more information, contact Phil Kresge at pkresge@nrmca.org.
Quality control doesn't end at the plant. When you need to make corrections on the road or at the job, you want something that is fast, reliable, and easy to use. With Fritz-Pak Concrete Admixtures, you can make simple adjustments to air entrainment, slump, and set time. Our patented water-soluble bags are designed to make it easy for anyone to adjust the mix. Stop losing loads and start making better concrete today!
Advertisement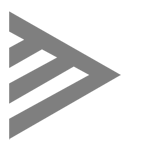 Workforce Development
Workforce Development Committee Invites NRMCA Members to Annual Spring Meeting
The NRMCA Workforce Development Committee Spring 2019 meeting will be May 13 and 14 at the Chicago O'Hare Hilton. The hotel/meeting is connected to O'Hare Airport for an easy walk between the terminal and hotel. Please come or send your appropriate executive/manager to continue a detailed discussion about our industry's recruitment and retention challenges and solutions. The meeting starts Monday at 1 p.m. with the four committee task groups breaking into their special areas of interest. These are solution-based committee groups addressing specific workforce challenges. They are open groups and welcome all who want to contribute their expertise and insight. NRMCA staff liaisons from the Safety, Environmental and Operations, Government Affairs and Membership committees will also attend to offer further insight.
On Monday evening, attendees will hold a "go-Dutch" networking dinner. The following Tuesday morning, the entire Workforce Development Committee meets for task group updates followed by a general meeting. The meeting adjourns at noon.
For more information, contact Eileen Dickson at edickson@nrmca.org. For an RSVP form, please e-mail meetings@nrmca.org.
FLEX Controls™ are the new nerve center that meets the demands of your job today and seamlessly upgrades for the demands of tomorrow. Recently acknowledged with two awards; "Top 100 Product" and "Most Innovative Product," the industry has spoken. Whether it's simple reliability or complex precision, our flexible system lets you add or take away functionality to meet your needs so you can focus on getting the job done right.
Advertisement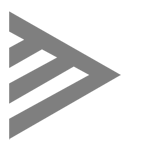 SEO
NRMCA Seeks Entries for 2019 Fleet Benchmarking Survey
The 2019 Fleet Benchmarking Survey is filled out by industry fleet managers and/or financial managers early each year, based on data gathered from the previous calendar year's performance. This year's form includes new questions on mixer drum composition, idle time and types of fuel being used. The Fleet Benchmarking Survey is used to establish industry benchmarking norms and procedures. Information gathered from the survey is published each fall in NRMCA's Concrete InFocus magazine. A shorter Executive Summary of the survey is also made available to all.
The deadline to submit entries to Gary Mullings at gmullings@nrmca.org is Friday, April 19. Click here for more information and to download the 2019 Fleet Benchmarking Survey entry form.
NRMCA Still Seeks Entries for 2019 Safety Contest & Benchmarking Survey
The Safety Contest & Benchmarking Survey has for years been a safety performance and incentive/award program aimed to foster safe practices at ready mixed concrete plants across the nation. The Safety Contest & Benchmarking Survey is a per-plant contest open to all facilities operated by NRMCA member companies in good standing in 2018. Companies with more than one division are encouraged to distribute entry blanks to individuals responsible for keeping safety records at each plant location.
Entries must be e-mailed to Karen Bean at kbean@nrmca.org by Friday, April 26. Click here for more information, to download the entry form or staff contact.
Engineering
NRMCA's Lobo Contributes Article to STRUCTURE Magazine
An article titled "Specifying Requirements for Concrete Mixtures" by NRMCA Executive Vice President of Engineering Colin Lobo appears in the April 2019 issue of STRUCTURE magazine. The article was requested to address the common overspecification of concrete mixtures seen in specifications for private projects. The article summarizes some of the unnecessary prescriptive requirements on concrete mixtures and other clauses that are not consistent with ACI and ASTM standards.
STRUCTURE magazine is a trade magazine directed to to practicing designers. Click here to read the article. Colin Lobo can be reached at clobo@nrmca.org.
CP Tech Center Offers Resources for Fiber-Reinforced Concrete
Limited guidance is currently available on design and testing of fiber-reinforced concrete (FRC) for bridge decks and overlays. Many state agencies have required bridge decks to be constructed with macrofibers in order to reduce deck cracking. A new report and tech brief issued by the National Concrete Pavement Technology (CP Tech) Center summarize laboratory and field performance of various FRC bridge decks and concrete overlays.
Another tech brief explains how to determine the appropriate fiber reinforcement performance values to specify and implement in the structural design calculations for bonded and unbonded concrete overlay projects using a tool developed as part of the project. A spreadsheet tool called the Residual Strength Estimator will help pavement engineers use FRC in concrete pavement applications. The tool provides an estimate of the FRC performance value to specify for a project, as well as the effective flexural strength to input into the mechanistic-empirical (M-E) concrete pavement design software.
The ongoing project is sponsored by the FHWA Technology Transfer Concrete Consortium Transportation Pooled Fund. CP Tech Center Associate Director Steven Tritsch is the principal investigator on the project and center Director Peter Taylor is co-principal investigator. The report and tech briefs were authored by Jeffery Roesler, University of Illinois Urbana-Champaign; Armen Amirkhanian, University of Alabama; Amanda Bordelon, Utah Valley University; and Alexander Brand, Virginia Polytechnic Institute and State University.
Click here for a project overview along with the relevant publications.
Calendar
*Please note that e-mail and direct links to each event listed below can be accessed from NRMCA's Web site.
April 23 – 26, Portland, OR
Plant Manager Certification Course
Email: Jessica Walgenbach, 240-485-1152
April 30, Salt Lake City
Insulating Concrete Forms (ICFs) Contractor Training Course
Email: Jessica Walgenbach, 240-485-1152
May 1, Charlotte, NC
Handling Concrete Specifications
Email: Jessica Walgenbach, 240-485-1152
May 14 - 16, Portland, OR
Concrete Durability Course
Email: Jessica Walgenbach, 240-485-1152
November 11 - 15, Baltimore
Concrete Technologist Training and Certification "Short Course"
Email: Jessica Walgenbach, 240-485-1152
December 10 – 13, Orlando, FL
Plant Manager Certification Course
Email: Jessica Walgenbach, 240-485-1152

NRMCA

900 Spring Street
Silver Spring, MD, 20910
Phone: 301-587-1400 | Toll Free: 888-84 NRMCA (846-7622)
Advertise with us


---

| | |
| | | | Codes & Standards
| | Sustainability |
About NRMCA |
© National Ready Mixed Concrete Association
MEMBER LOG-IN

Build with Strength Member Resources

Pervious Contractor Certification
For Architects,
Engineers & Developers
Concrete-Answers
Central Help Site