Site Search

---
Association & Industry News
Racecar Driver Andretti Lends Support at ConcreteWorks to ThinkFirst Safety Campaign
Nationally known racecar driver Marco Andretti made an appearance at NRMCA's ConcreteWorks earlier this week to voice his support for the newly unveiled Think First safety campaign that NRMCA and membership introduced during the event. Andretti, part of one of the United States' most famous racing families whose grandfather is the legendary Mario Andretti, discussed the importance of proper safety procedures in the ConcreteWorks exhibit hall this past Monday morning.
NRMCA Board Chairman William Sandbrook of U.S. Concrete (seen here at left with Mr. Andretti) who played a key role in the driver's accepting an invitation to come to ConcreteWorks, held this year just outside Orlando in Kissimmee, FL, and Andretti hosted a question-and-answer session in the exhibit hall, part of an overall strategy to increase attendance for exhibitors. Andretti noted that although the mixer trucks and race cars are vastly different vehicles, each needs to be viewed with utmost care when behind the wheel. He said NRMCA's ThinkFirst campaign should be another effective way to convey that constant vigilance is needed to avoid serious accidents.
ThinkFirst had its origins with NRMCA's Safety, Operations and Environmental staff when it noted that over the past 10 years the top 10 most frequently cited safety violations, as per the Occupational Safety and Health Administration or OSHA, had barely changed. Then in mid-2017 the newly renamed Safety, Environmental and Operations Committee enabled NRMCA and members to take a closer, more focused look at safety within the industry. The result is what is will be viewed as a thoughtful, coordinated, uniform, understandable and relevant industry-wide safety campaign. The goal is to ensure that each ready mixed concrete industry employee ends his or day the same way it started, alive and healthy.
To achieve these goals, ThinkFirst is designed to be an industry-wide focus dedicated to creating and enhancing a steadfast culture of safe work practices by emphasizing thoughtful and strategic actions throughout operational tasks. Safe operations require an industry's workforce to ThinkFirst. The first action should be a safe action. This focus, in turn, decreases injuries, illnesses and fatalities while increasing worker retention, positive workplace morale and an unencumbered manufacturing process.
For more information, contact Kevin Walgenbach at kwalgenbach@nrmca.org.
Workforce Development
Workforce Development Committee Shares First-Year Findings at ConcreteWorks
Workforce Development Committee members presented their findings this week at NRMCA's annual fall convention, ConcreteWorks, reporting on creative hiring avenues, including a session on methods for hiring veterans, especially those in military release programs. The team also discussed its in-depth survey with mixer drivers about what they like about their jobs/what motivates them to stay. In looking toward solutions, another session brainstormed leadership development for operations staff, especially for senior-level career drivers and those at the plant level. Finally, an employment law attorney presented a session on the new Department of Labor overtime rule, effective January 1, 2020.
When unemployment numbers remain in the 3.5% range, the lack of people to hire coupled with the challenge of retaining them, is vital – critical – for business survival. The ready mixed concrete industry will continue to take a deep dive into understanding and helping your company address these challenges. But it cannot do it alone. The group needs representatives from north, south, east and west, and from all sizes of companies. Solutions will not be easy, but they will be more obtainable if we all pull together to address the challenge. If your company is not actively participating, please consider sending your representative. While most participants are human resource executives and managers, the committee also has a wide range of other participants.
For more information, contact Eileen Dickson at edickson@nrmca.org.
Quality control doesn't end at the plant. When you need to make corrections on the road or at the job, you want something that is fast, reliable, and easy to use. With Fritz-Pak Concrete Admixtures, you can make simple adjustments to air entrainment, slump, and set time. Our patented water-soluble bags are designed to make it easy for anyone to adjust the mix. Stop losing loads and start making better concrete today!
Advertisement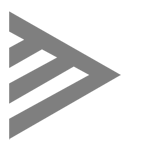 Short Mixer Drivers? Industry Survey Shows Retention Issues are the Challenge, Not Hiring
In a total U.S. pool of approximately 77,000 mixer drivers, in 2018 approximately 25,000 left (quit as well as released). Of that, 15,000 drivers had more than one year's experience. Five years of survey results show a pattern of more experienced drivers leaving than new hires. This data is of critical importance to help producers assess their next steps to maintain a viable delivery team. The 2019 Mixer Driver Recruitment & Retention Survey report is available to NRMCA members. As you look toward 2020, include a staff business analysis about the state of your team. Still hesitant? Sixty percent of producers also report they lost orders because they did not have drivers to deliver them. Time is of essence to address the challenge.
Click here to download this year's comprehensive report. For more information, contact Eileen Dickson at edickson@nrmca.org.
SEO
Register Staff for 2020 Courses and Take the Write-Off in 2019
The dead of winter is a very good use of time to develop your staff's talent! The following 2020 classes are open for registration:
• RMC Effective Supervisor, January 14-16, Des Moines, IA
• Plant Manager Certification Course, January 21-24, Cincinnati
• Dispatcher Training Forum, January 28-30, Orlando, FL
• Plant Manager Certification Course, February 25-28, Miami
• Plant Manager Certification Course, March 24-27, Boston
• Plant Manager Certification Course, December 15-18, Phoenix
For more information, contact Jessica Walgenbach at jwalgenbach@nrmca.org or 240-485-1152.
FLEX Controls™ are the new nerve center that meets the demands of your job today and seamlessly upgrades for the demands of tomorrow. Recently acknowledged with two awards; "Top 100 Product" and "Most Innovative Product," the industry has spoken. Whether it's simple reliability or complex precision, our flexible system lets you add or take away functionality to meet your needs so you can focus on getting the job done right.
Advertisement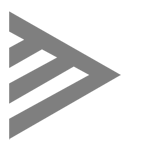 Buildings
Build With Strength Team Exhibits at Las Vegas Multi-Family Executive Conference
At this year's Multi-Family Executive Conference held in Las Vegas, the Build With Strength (BWS) team of Gregg Lewis, Michael Wymant, Chris Dagosta, Donn Thompson and Doug O'Neill exhibited as the title sponsor of the event. With over 400 attendees, including multi-family executives from the Top 50 Developer list alone representing nearly 28,000 unit starts in 2018 and $90 billion in assets, the conference attracted key decision makers from top U.S. development firms.

Becoming the title sponsor this year offered a unique opportunity to showcase the BWS message to each attendee. Starting with signage prominently displayed throughout the exhibit hall, to broadcasting the Design Center video to the entire assemblage as an introduction to the Annual Economic Outlook General Session, to the BWS cocktail napkins handed out during the networking reception, the Build With Strength message was front and center during the entire event.
To generate more awareness of the BWS brand, a set of Bose noise canceling headphones was raffled off at the BWS booth (seen below, with Donn Thompson in the photo at right discussing BWS with a conference attendee), which was located at the center of the exhibit hall and teemed with activity throughout the three-day event.
The BWS team estimated that close to 40 quality leads were generated, including at least five confirmed Design Assistance Program opportunities.
For more information on the BWS efforts at the Multi-Family Executive Conference, contact Gregg Lewis, Michael Wymant, Chris Dagosta, Donn Thompson or Doug O'Neill.
Calendar
*Please note that e-mail and direct links to each event listed below can be accessed from NRMCA's Web site.
October 22 – 24, Irving, TX *Sold Out
Ready Mixed Concrete Safety Course
Email: Jessica Walgenbach, 240-485-1152
October 22 – 25, Dallas *Sold Out
CCSP Module I: Introduction to Concrete Fundamentals—Concrete 101
Email: Jessica Walgenbach, 240-485-1152
October 24, Gambrills, MD
Insulating Concrete Forms (ICF) Installation Training Course
Email: Mindy Green, MRMCA, 301-694-4899
November 6 – 7, Springfield, MA
Regional ConcreteWorks Northeast
Email: Jessica Walgenbach, 240-485-1152
November 7, Antioch, TN
Insulating Concrete Forms (ICF) Contractor Training Course
Email: Alan Sparkman, TCA, 615-360-7393
November 11 – 15, Baltimore
Concrete Technologist Training and Certification "Short Course"
Email: Jessica Walgenbach, 240-485-1152
November 19 – 21, Orlando, FL
Environmental Certification Course
Email: Jessica Walgenbach, 240-485-1152
November 20, Little Rock, AR
Improving Concrete Quality Course
Email: Jessica Walgenbach, 240-485-1152
December 10 – 13, Orlando, FL
Plant Manager Certification Course
Email: Jessica Walgenbach, 240-485-1152
December 17 – 19, Dallas
CCSP Module II: Understanding the Concrete Contractor's Business
Email: Jessica Walgenbach, 240-485-1152
2020
January 14 – 16, Des Moines, IA
Effective RMC Supervisor Course
Email: Jessica Walgenbach, 240-485-1152
January 21 – 24, Cincinnati
NRMCA Plant Manager Certification Course
Email: Jessica Walgenbach, 240-485-1152
January 28 – 30, Orlando, FL
Dispatcher Training Forum
Email: Jessica Walgenbach, 240-485-1152
January 28 – 30, Dallas
CCSP Module III: Business for Profit: General Business Knowledge
Email: Jessica Walgenbach, 240-485-1152
February 25 – 28, Miami
NRMCA Plant Manager Certification Course
Email: Jessica Walgenbach, 240-485-1152
March 7 – 9, Las Vegas
NRMCA 2020 Annual Convention
Email: Jessica Walgenbach, 240-485-1152
March 10 – 14, Las Vegas
CONEXPO-CON/AGG Show
Email: Jessica Walgenbach, 240-485-1152
March 17 – 19, Dallas
CCSP Module IV: Sales Fundamentals for Sales and Non-Sales Staff
Email: Jessica Walgenbach, 240-485-1152 
September 27 – 29, Aurora, CO
NRMCA's ConcreteWorks
Email: Jessica Walgenbach, 240-485-1152

NRMCA

66 Canal Center Plaza, Suite 250
Alexandria, VA 22314
Phone: 703-706-4800 | Fax: 703-706-4809
Advertise with us


---

| | |
| | | | Codes & Standards
| | Sustainability |
About NRMCA |
© National Ready Mixed Concrete Association
MEMBER LOG-IN

Build with Strength Member Resources

Pervious Contractor Certification
For Architects,
Engineers & Developers
Concrete-Answers
Central Help Site