Site Search

---
Government Affairs
House Transportation and Infrastructure Committee Holds First Hearing
Last week the House Transportation and Infrastructure Committee held its first infrastructure-related hearing of the new Congress, titled "The Cost of Doing Nothing: Why Investing in Our Nation's Infrastructure Cannot Wait." (You can view the hearing here.) The hearing lasted a full day and covered a wide range of important subjects, including how to find a sustainable funding source for the Highway Trust Fund and the potential for raising the gas tax. (You can read more about the hearing here and here.)
Ranking Member Sam Graves (R-MO) wrote this opinion piece in The Hill on the potential for bipartisan work on infrastructure. The committee hearing comes just days after President Trump again called on Congress to produce an infrastructure package in his State of the Union address.
For more information, contact Andrew Tyrrell at atyrrell@nrmca.org.
NRMCA Holds Meet and Greet with Transportation and Infrastructure Members
Last week, NRMCA Government Affairs attended an open house and reception for the House Transportation and Infrastructure Committee. Chairman Peter Defazio (D-OR) and Ranking Member Sam Graves (R-MO) greeted stakeholders and each expressed his desire to formulate and pass an infrastructure package during the 116th Congress. NRMCA was able to spend time with several ready mixed concrete champions, including Reps. Dan Lipinski (D-IL), Mike Bost (R-IL), Mike Gallagher (R-MI), Rodney Davis (R-IL), Bruce Westerman (R-AR), Brian Babin (R-TX) and Scott Perry (R-PA) and discuss ready mixed concrete priorities like Hours of Service and truck weights.
For more information, contact Andrew Tyrrell at atyrrell@nrmca.org.
Save the Date for Upcoming Fly-Ins
NRMCA members have opportunities to lobby Congress at two industry fly-ins this Spring. The Third Annual Cement and Concrete Fly-In will take place April 9 - 10. NRMCA will join PCA, ACPA and the rest of the North American Concrete Alliance for this fly-in to advocate for issues related to the cement and concrete industry, including a broad federal infrastructure package. Click here for more information and to register.
The Transportation Construction Coalition (TCC) fly-in will take place May 14-15. The TCC represents a broader coalition of industries that lobbies for federal infrastructure investment and solutions to the approaching highway trust fund shortfall. Room rate at the Grand Hyatt is $329 + tax per night and the cutoff is April 22. Click here to make hotel reservations and here to register for the 2019 TCC Fly-In.
Quality control doesn't end at the plant. When you need to make corrections on the road or at the job, you want something that is fast, reliable, and easy to use. With Fritz-Pak Concrete Admixtures, you can make simple adjustments to air entrainment, slump, and set time. Our patented water-soluble bags are designed to make it easy for anyone to adjust the mix. Stop losing loads and start making better concrete today!
Advertisement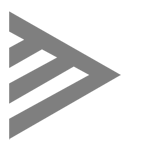 Save the Date for Government Affairs Committee Meeting
The NRMCA Government Affairs Committee will meet on Tuesday, March 5, at 8:15 a.m. at NRMCA's 2019 Annual Convention at the Saddlebrook Resort in Tampa, FL. This meeting will be a Joint Advocacy Meeting with the Portland Cement Association's Government Affairs Committee. In addition, we will receive a regulatory update from both NRMCA and PCA staff.
For more information about the convention or to register, please visit NRMCA's website or contact Andrew Tyrrell at atyrrell@nrmca.org.
Please Participate at CONCRETEPAC Events During NRMCA Convention
For more information on how you can participate in the CONCRETEPAC Golf Tournament, 2019 Sweepstakes Drawing and the CONCRETEPAC Bruno Benna 'BACK-the-PAC' Dinner & Auction, contact Taylor Drzewicki at tdrzewicki@nrmca.org.
CONCRETEPAC also thanks its 2019 Corporate Sponsors (as of February 12, 2019):
Landmark Sponsor ($10,000) - Summit Materials; Thomas Concrete; U.S. Concrete

Statesman Sponsor ($7,000) - Concrete Supply Co.

Ambassador Sponsor ($5,000) - Argos, Ash Grove, A CRH Company; Carew Concrete & Supply Co., Inc.; Chandler Concrete Co., Inc.; Chaney Enterprises; CRH and LafargeHolcim

Founder Sponsor ($2,500) - Builders Supply Co., Dickinson Ready Mix, GCC America, Lehigh Hanson and MMC Materials

Patriot Sponsor ($1,000) - CalPortland, Capitol Concrete, Dolese Bros. Co. and Port Aggregates, Inc.
Association & Industry News
Former Board Chairman Haney Dies at 85
Former chairman of the NRMCA Board of Directors James T. Haney died earlier this month at the age of 85. Mr. Haney was born in Charlotte, NC, on April 24, 1933. He received a bachelor's degree in civil engineering from North Carolina State University, a master's degree in civil engineering from Georgia Tech and was a graduate of Harvard Business School. He was the former president and CEO of NRMCA Producer member Concrete Supply Company in Charlotte, NC, and recognized as both an industry and community leader in Charlotte.
Mr. Haney was preceded in death by his parents, Mr. and Mrs. B.C. Haney and his wife, Ruth Harris Haney. He is survived by his daughter, Melinda Haney Costa; son, Drew Haney; sisters Jackie Haney Harms (Alan), and Betsy Haney Parris (Dick) along with nieces, nephews and many friends. A memorial service was held on Saturday, February 9, at Sardis Presbyterian Church in Charlotte, NC. In lieu of flowers, donations in Mr. Haney's name may be made to the ASPCA (aspca.org) or Habitat for Humanity of Charlotte (habitatcharlotte.org).
Condolences can be made online through the Hankins & Whittington Funeral Service. Click here to read the full obituary that appeared in The Charlotte Observer.
Pavement
Carolinas Host Tour, Roundtable Seminar on ICF, Parking Lot Construction
The Carolinas Ready Mixed Concrete Association (CRMCA) recently hosted a roundtable and site tour event focusing on Insulating Concrete Forms (ICF) construction and Concrete Parking Lots. More than 40 individuals attended the event, which was organized by CRMCA Director of Business Development & Education Jessica Palmer. The event featured a tour of the Hickory Grove Charlotte Mecklenburg Police Department construction site, where attendees viewed an ICF structure under construction and spoke with the contractor. The tour also included a visit to a Charlotte fire station which was recently constructed with ICF.
Following the tour, NRMCA Executive Vice President, Promotion Strategy, Gregg Lewis presented Insulating Concrete Forms for Commercial Construction and Senior Vice President, Local Paving, Phil Kresge presented The Quantifiable Advantages of Concrete Parking Lots. Attendees then participated in a roundtable discussion which included individuals involved in the design and construction of the featured projects. The panel also featured Charlotte city officials who explained why they decided to build with ICF for their emergency services facilities.
For more information, contact Phil Kresge at pkresge@nrmca.org or Jessica Palmer at jessica@crmca.com.
SEO
Reminder: Tier II/Community Right-to-Know Reporting Deadline is March 1
The Emergency Planning and Community Right-to-Know Act (EPCRA), put into law in 1986, requires industries to report on the "storage, use and releases of hazardous chemicals (and materials) to federal, state, and local governments." This specific reporting requirement under EPCRA is commonly referred to as Community Right-to-Know (CRTK) reporting, Tier II reporting and/or Section 311/312 reporting. The reporting deadline is Friday, March 1.
Click here to learn more about EPCRA, chemical/material thresholds and how to report. You may also contact Gary Mullings at gmullings@nrmca.org or Kevin Walgenbach at kwalgenbach@nrmca.org.
NRMCA Seeks Entries for 2019 Fleet Benchmarking Survey
The 2019 Fleet Benchmarking Survey is filled out by industry fleet managers and/or financial managers early each year, based on data gathered from the previous calendar year's performance. This year's form includes new questions on mixer drum composition, idle time and types of fuel being used. The Fleet Benchmarking Survey is used to establish industry benchmarking norms and procedures. Information gathered from the survey is published each fall in NRMCA's Concrete InFocus magazine. A shorter Executive Summary of the survey is also made available to all.
The deadline to submit entries to Gary Mullings at gmullings@nrmca.org is Friday, April 19. Click here for more information and to download the 2019 Fleet Benchmarking Survey entry form.
NRMCA Still Seeks Entries for 2019 Safety Contest & Benchmarking Survey
The Safety Contest & Benchmarking Survey has for years been a safety performance and incentive/award program aimed to foster safe practices at ready mixed concrete plants across the nation. The Safety Contest & Benchmarking Survey is a per-plant contest open to all facilities operated by NRMCA member companies in good standing in 2018. Companies with more than one division are encouraged to distribute entry blanks to individuals responsible for keeping safety records at each plant location.
Entries must be e-mailed to Karen Bean at kbean@nrmca.org by Friday, April 26. Click here for more information, to download the entry form or staff contact.
FLEX Controls™ are the new nerve center that meets the demands of your job today and seamlessly upgrades for the demands of tomorrow. Recently acknowledged with two awards; "Top 100 Product" and "Most Innovative Product," the industry has spoken. Whether it's simple reliability or complex precision, our flexible system lets you add or take away functionality to meet your needs so you can focus on getting the job done right.
Advertisement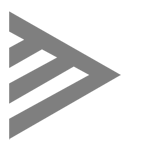 Engineering
NRMCA Releases New Topic in Technology in Practice Series
A new topic in the NRMCA Technology in Practice (TIP) series is now available. TIP 20 – Understanding Variability of Test Methods—Precision Statements is an overview of the variability of test methods as indicated by the precision statement. This TIP describes the overall process by which the precision statement for a test method is developed. It also provides several ways this precision information can be used in practice, from understanding the reliability of test results from different tests; using it as a basis to eliminate test data; understanding components of variability besides that of testing and use of test method precision relative to specification criteria and tolerances.
TIPs are developed by the NRMCA Research Engineering and Standards (RES) Committee and are intended as an educational resource for ready mixed concrete industry personnel. Industry members are invited to suggest topics for future TIPs.
All TIPs can be previewed and purchased from NRMCA's website. For more information contact Colin Lobo at clobo@nrmca.org.
Products & Services
New NRMCA Mixer Driver Training Video Now Available
Use winter time at the plant wisely: NRMCA's 12th and newest video, Mixer Truck Washout, focuses on what drivers and concrete producers need to consider for mixer truck washout once a truck arrives back at the ready mix plant. Proper removal of the daily concrete buildup in mixer trucks is one of the most critical tasks drivers perform every day. It not only helps truck maintenance, it also reduces chipping and the amount of costly water used. The video is available for purchase for online viewing or on a memory stick.
Click here for details and clips about these lessons. For more information, please contact Jacques Jenkins at jjenkins@nrmca.org.
Calendar
*Please note that e-mail and direct links to each event listed below can be accessed from NRMCA's Web site.
February 19 – 22, Charlotte, NC *Sold Out
Plant Manager Certification Course
Email: Jessica Walgenbach, 240-485-1152
February 27, Milwaukee
Handling Concrete Specifications
Email: Jessica Walgenbach, 240-485-1152
March 26 – 29, St. Louis
Plant Manager Certification Course
Email: Jessica Walgenbach, 240-485-1152
April 9 – 11, Orlando, FL
Ready Mixed Concrete Safety Course
Email: Jessica Walgenbach, 240-485-1152
April 16, Denver
Improving Concrete Quality
Email: Jessica Walgenbach, 240-485-1152
April 23 – 26, Portland, OR
Plant Manager Certification Course
Email: Jessica Walgenbach, 240-485-1152
May 1, Charlotte, NC
Handling Concrete Specifications
Email: Jessica Walgenbach, 240-485-1152
December 10 – 13, Orlando, FL
Plant Manager Certification Course
Email: Jessica Walgenbach, 240-485-1152


NRMCA

900 Spring Street
Silver Spring, MD, 20910
Phone: 301-587-1400 | Toll Free: 888-84 NRMCA (846-7622)
Advertise with us


---

| | |
| | | | Codes & Standards
| | Sustainability |
About NRMCA |
© National Ready Mixed Concrete Association
MEMBER LOG-IN

Build with Strength Member Resources

Pervious Contractor Certification
For Architects,
Engineers & Developers
Concrete-Answers
Central Help Site