NRMCA Verifies Maschmeyer Concrete EPDs
With LEED v4 being discovered in building construction documents and specifications, material suppliers are investing into disclosure reports, specifically environmental product declarations (EPD). As a leading Environmental Product Declaration (EPD) Program Operator for the concrete industry, NRMCA recently verified an EPD by Producer member Maschmeyer Concrete Company of Florida, Inc. The life-cycle assessment and EPD was developed by Athena Sustainable Materials Institute and verified by Climate Earth. The EPD consists of 30 concrete mix designs from three plants located in the Orlando market.
NRMCA Certifies CalPortland EPD
As a leading Environmental Product Declaration (EPD) Program Operator for the concrete industry, NRMCA recently published an EPD for Producer member CalPortland Company. The EPD reports environmental information for Type I/II/V cement produced at its Mojave, CA, facility. Type I/II/V cement is for use when [1] the special properties specified for any other type are not required; [2] for general use especially when moderate sulfate resistance or heat of hydration is desired and [3] for use when high sulfate resistance is desired.
Quality control doesn't end at the plant. When you need to make corrections on the road or at the job, you want something that is fast, reliable, and easy to use. With Fritz-Pak Concrete Admixtures, you can make simple adjustments to air entrainment, slump, and set time. Our patented water-soluble bags are designed to make it easy for anyone to adjust the mix. Stop losing loads and start making better concrete today!
Advertisement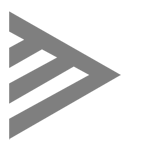 Association & Industry News
Ready Mixed Concrete Production Statistics Updated Through May 2018
The estimated ready mixed concrete produced in May 2018 is 34.5 million cubic yards, 6.5% higher than that in May 2017. The estimated production in the U.S. for 2018 through May is 135 million cubic yards, 3.6% higher than that during the same period in 2017.
Ready mixed concrete production is estimated from cement shipments reported by the U.S. Geological Survey. More detail is available here for NRMCA members.
Nominations Sought for RMC Research & Education Foundation's Board of Trustees
Nominations to fill the seats of eight expiring terms of the RMC Research & Education Foundation Board of Trustees are now being accepted. The Board will hold an election to fill the expiring terms at its next meeting on Sunday, September 30. Nominations must be received by Friday, August 31.
To nominate an individual for the Board, please contact Foundation Executive Director Julie Garbini at jgarbini@rmc-foundation.org or at 240-485-1150. Please click here to view the Board of Trustees Position Description.
NRMCA Conducts Parking Lot Boot Camp in Mississippi
Recently, NRMCA's Amanda Hult and Phil Kresge traveled to Jackson, MS, to present a Parking Lot Boot Camp to NRMCA Producer member MMC Materials and Paramount Construction Group. Hult presented on ACI 330, Concrete Overlays, and NRMCA's Design Assistance Program (DAP). Kresge focused on targeting key markets as well as providing in-depth training in NRMCA's Concrete Pavement Analyst software.
Concrete Overlay of St. Louis School Parking Lot Draws Large Audience
St. Louis is known as the concrete overlay of asphalt parking lots hub when it comes to the number of projects done in any geographical area, reports NRMCA Senior Vice President, Local Paving, Jon Hansen. A recent project and demo, which included a program on the history of parking lot overlays and the emerging technologies influencing their use, drew an audience of over 100 on July 18.
FLEX Controls™ are the new nerve center that meets the demands of your job today and seamlessly upgrades for the demands of tomorrow. Recently acknowledged with two awards; "Top 100 Product" and "Most Innovative Product," the industry has spoken. Whether it's simple reliability or complex precision, our flexible system lets you add or take away functionality to meet your needs so you can focus on getting the job done right.
Advertisement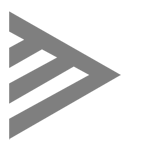 NRMCA Still Seeks Registrants for 2018 National Mixer Driver Championship
This year's NRMCA National Mixer Driver Championship will take place during NRMCA's ConcreteWorks on Saturday, September 29, at the Gaylord National Resort & Convention Center, National Harbor, MD.
Click here to access the registration information and payment form. For more information, contact Gary Mullings, Jessica Walgenbach or Meghan Callahan.
Sponsorship Opportunities Still Available for National Mixer Driver Championship
This year's National Mixer Driver Championship brings an even more enhanced sponsorship program. With the continued growth of the event, sponsorship opportunities for members and non-members have been expanded. Please review the new sponsorship program opportunities and circulate them within your company and to any outside vendors you deem appropriate.
Enhanced sponsorship opportunities include entertainment and activities, driver spouse appreciation, tenting, DJ, beverage station, course challenges and many more.
Click here to review the 2018 sponsorship program. For more information, contact Jacques Jenkins at jjenkins@nrmca.org.
Develop Your Operations and Production Talent
Listed chronologically by date, the following classes are pivotal for career development and open for registration:
All above earn credit toward NRMCA's STEPS career certification for the Operations and Production career track certification.
For more information about standardized ready mixed concrete-specific career development through the STEPS program, e-mail Eileen Dickson or click here.
*Please note that e-mail and direct links to each event listed below can be accessed from NRMCA's Web site.
August 16, 2018, Orlando, FL
Pervious Concrete Contractor Certification Course
Email: Tracy Leighton, (407) 895-9333
August 21, Birmingham, AL
Regional ConcreteWorks, Gulf Coast Region
Email: Nicole Maher, 240-485-1158
Summer/Fall, Cheyenne/Casper, WY | Registration Information Forthcoming
Regional ConcreteWorks, Northwest Region
Email: Nicole Maher, 240-485-1158
September 6, Phoenix | Registration Information Forthcoming
Regional ConcreteWorks, Southwest Region
Email: Nicole Maher, 240-485-1158
Fall, Uncasville, CT | Registration Information Forthcoming
Regional ConcreteWorks, Northeast Region
Email: Nicole Maher, 240-485-1158
Fall, Kansas City, KS | Registration Information Forthcoming
Regional ConcreteWorks, South Central Region
Email: Nicole Maher, 240-485-1158

September 29 – October 1, Metro Washington, DC
NRMCA's ConcreteWorks
Email: Jessica Walgenbach, 888-84-NRMCA, x1152
October 9 – 12, Silver Spring, MD
CCSP Module I: Concrete 101
Email: Meghan Callahan, 240-485-1135
October 16 – 18, Glendora, CA
Ready Mixed Concrete Safety Course
Email: Meghan Callahan, 240-485-1135
October 17, Las Vegas, NV | Registration Information Forthcoming
Regional ConcreteWorks, Rocky Mountain Region
Email: Nicole Maher, 240-485-1158
October 30, Lansing, MI | Registration Information Forthcoming
Regional ConcreteWorks, Great Lakes Region
Email: Nicole Maher, 240-485-1158
November 5 – 9, Silver Spring, MD
Annual Short Course
Email: Meghan Callahan, 240-485-1135
November 27 – 29, 2018, Orlando, FL
Environmental Certification Course
Email: Meghan Callahan, 240-485-1135
December 4 – 6, Silver Spring, MD
CCSP Module II: Customer Business Knowledge
Email: Meghan Callahan, 240-485-1135
December 11 – 14, Austin, TX
Plant Manager Certification Course
Email: Meghan Callahan, 240-485-1135
2019
January 8 - 10, Orlando, FL
Dispatcher Training Course
Email: Meghan Callahan, 240-485-1135
January 15 – 17, Silver Spring, MD
CCSP Module III: Accounting, Finance, Business Law
Email: Meghan Callahan, 240-485-1135
January 15 – 18, Tucson, AZ
Plant Manager Certification Course
Email: Meghan Callahan, 240-485-1135
January 22 – 24, Kissimmee, FL
Effective RMC Supervisor Course
Email: Meghan Callahan, 240-485-1135
February 19 – 22, Charlotte, NC
Plant Manager Certification Course
Email: Meghan Callahan, 240-485-1135
March 19 – 21, Silver Spring, MD
CCSP Module IV: Professional Sales Skills
Email: Meghan Callahan, 240-485-1135