Site Search

---
Association & Industry News
Early Bird Registration Deadline Extended for NRMCA's ConcreteWorks
The early bird registration deadline has been extended to Wednesday, August 28, for NRMCA's ConcreteWorks 2019, scheduled for October 3 - 7 at the Gaylord Palms Resort & Convention Center in Kissimmee, FL (metro Orlando). Register now to take advantage of the pricing discount and save more than $100 off the regular registration fees. NRMCA has contracted a discounted room rate at the resort of $185/night plus taxes and a $22/night resort fee that covers several in-room amenities.
Click here to access NRMCA's ConcreteWorks' registration and the resort's online reservations links, the exhibitor prospectus and more. For more information, please contact Senior Director of Meetings Jessica Walgenbach.
Last Call for National Mixer Driver Championship Sponsors
It's not too late for your company to be part of one of the largest events of the year. There's still time to claim your sponsorship opportunity and have your company's name and logo seen by hundreds of people at this year's National Mixer Driver Championship. Sponsorships will be available until Monday, August 26. Whether you're coming to interact with the companies that provide goods and services to the concrete industry or coming to watch your driver compete in the driver championship, make sure to secure your sponsorship before they sell out!
Click here to find the remaining list of sponsorship opportunities. For more information, contact Jacques Jenkins at jjenkins@nrmca.org or at 240-485-1165.
RMC Foundation Releases Guide to Concrete Trails
The Ready Mixed Concrete (RMC) Research & Education Foundation has released its latest resource: the Guide to Concrete Trails. Like its immensely popular predecessor, the Guide to Concrete Overlays of Asphalt Parking Lots, the Guide to Concrete Trails was prepared by the National Concrete Pavement Technology Center (CP Tech Center) along with review and input from a Technical Advisory Committee (TAC) comprised of the most experienced concrete pavement designers and contractors in the country.
"Given increased federal and local investment in recreational trails, funding the development of this Guide was a very easy decision for our Board to make," said Foundation Chairman Alexander Car, adding, "This project is another stellar example of the informative and practical resources that the Foundation provides to the industry each year." Foundation Executive Director Julie Garbini added, "We received a huge return on investment with the Concrete Overlay Guide and anticipate a similar result with the Guide to Concrete Trails."
The Guide can be downloaded from the Foundation's website and hard copies are available on request. It will also be featured at the Foundation's booth at NRMCA's ConcreteWorks in Orlando in early October. The Vision of the RMC Research & Education Foundation is to be a lasting resource for increasing quality, professionalism and sustainability in the ready mixed concrete industry by funding and implementing research and education programs.
For more information, contact Jennifer LeFevre at 240-485-1151 or jlefevre@rmc-foundation.org.
Pavement
Pervious Concrete Promotion Subcommittee Schedules September 10 Conference Call
The NRMCA Pervious Concrete Promotion Subcommittee will hold a conference call on Tuesday, September 10, at 2 p.m. Eastern time. The call-in number is 866-670-0780 and the conference code is 9101734. NRMCA members are invited to participate. The subcommittee is developing two promotional brochures focusing on the economic and environmental benefits of pervious concrete; this call will provide an opportunity to review and discuss those pieces.
"According to the NRMCA Annual Industry Data Survey, pervious concrete represents approximately ½ of 1 percent of annual production," said NRMCA Senior Vice President, Local Paving, Phil Kresge. "In the current climate of sustainable development, with such strong focus on reducing stormwater runoff, we have an excellent opportunity to increase our market share and, accordingly, our production. These two brochures will provide a fresh look at how pervious concrete can benefit owners and developers both financially and in meeting regulatory requirements."
The Pervious Concrete Promotion Subcommittee is open to all NRMCA members and invited guests. For more information, contact Phil Kresge at pkresge@nrmca.org.
Quality control doesn't end at the plant. When you need to make corrections on the road or at the job, you want something that is fast, reliable, and easy to use. With Fritz-Pak Concrete Admixtures, you can make simple adjustments to air entrainment, slump, and set time. Our patented water-soluble bags are designed to make it easy for anyone to adjust the mix. Stop losing loads and start making better concrete today!
Advertisement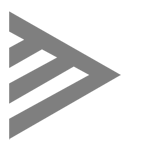 SEO
New Hours of Service Proposal Favors RMC Industry
Last week, the Federal Motor Carrier Safety Administration (FMCSA) released its long-awaited proposal to update Hours of Service (HOS) rules. As an issue of importance to the industry, NRMCA has been actively advocating for greater flexibility with the HOS rules for industry drivers and for less confusion surrounding how to remain compliant. These sentiments have been communicated to FMSCA numerous times over the past few years, heard by FMCSA, and acted upon in our favor as well.
We are happy to relay that this latest proposal also tilts in the industry's favor. Not only will the elements of the proposal benefit the industry when they're finalized, but FMCSA specifically relied upon the ready mixed concrete industry's recent HOS exemptions and the industry's excellent safety record as justification for the new changes. Specifically, the newly proposed changes will extend the flexibilities mixer drivers have been afforded over recent years to drivers of all other commercial motor vehicles (CMVs) used in the industry. Once finalized, drivers of aggregate haulers and cement tankers will receive the same flexibilities NRMCA has secured for mixer drivers.
FMCSA stated today, "Based on the detailed public comments, FMCSA's proposed rule on hours of service offers five key revisions to the existing HOS rules:
The Agency proposes to increase safety and flexibility for the 30-minute break rule by tying the break requirement to eight hours of driving time without an interruption for at least 30 minutes, and allowing the break to be satisfied by a driver using on duty, not driving status, rather than off duty.

The Agency proposes to modify the sleeper-berth exception to allow drivers to split their required 10 hours off duty into two periods: one period of at least seven consecutive hours in the sleeper berth and the other period of not less than two consecutive hours, either off duty or in the sleeper berth. Neither period would count against the driver's 14 hour driving window.

The Agency proposes to allow one off-duty break of at least 30 minutes, but not more than three hours, that would pause a truck driver's 14-hour driving window, provided the driver takes 10 consecutive hours off-duty at the end of the work shift.

The Agency proposes to modify the adverse driving conditions exception by extending by two hours the maximum window during which driving is permitted.

The Agency proposes a change to the short-haul exception available to certain commercial drivers by lengthening the drivers' maximum on duty period from 12 to 14 hours and extending the distance limit within which the driver may operate from 100 air miles to 150 air miles."
FMCSA will be accepting comments on the proposal for 45 days once it's published in the Federal Register (click here to review the proposal). This latest development is another huge HOS win for the industry. NRMCA will be submitting comments in support of the proposal and urges all NRMCA members to do so as well.
For more information, contact Kevin Walgenbach at kwalgenbach@nrmca.org.
Last Call to Sponsor National Mixer Driver Championship
Is your company represented at this year's National Mixer Driver Championship? Sponsorship opportunities close this Friday, August 23. This year's program brings an even more enhanced sponsorship package. NRMCA encourages you to circulate thse opportunities within your company and to any outside vendors you deem appropriate. Enhanced sponsorhip opportunities still available include driver bags, entertainment and activities, driver spouse appreciation, DJ and course challenges.
Click here to access the remaining list of sponsorship opportunities. For more information, contact Jacques Jenkins at jjenkins@nrmca.org or at 240-485-1165.
Develop Your Operations and Product Talent
With lots of time to plan and budget your staff's career development, please note following classes will be offered under the auspices of the SEO Committee:
• Safety Certification Course, October 22-24, Irving (metro Dallas), TX; currently half full
• Environmental Certification Course, November 19-21, Orlando, FL
• Plant Manager Certification Course, December 10-13, Orlando, FL, 10 seats left
2020
• RMC Effective Supervisor, January 14-16, Des Moines, IA https://www.nrmca.org/operations/humanresource/workshop.htm
• Plant Manager Certification Course, January 21-24, Cincinnati
• Dispatcher Training Forum, January 28-30, Orlando, FL
• Plant Manager Certification Course, February 25-28, Miami
• Plant Manager Certification Course, March 24-27, Boston
• Plant Manager Certification Course, December 15-18, Phoenix
For more information, contact Jessica Walgenbach at jwalgenbach@nrmca.org or 240-485-1152.
FLEX Controls™ are the new nerve center that meets the demands of your job today and seamlessly upgrades for the demands of tomorrow. Recently acknowledged with two awards; "Top 100 Product" and "Most Innovative Product," the industry has spoken. Whether it's simple reliability or complex precision, our flexible system lets you add or take away functionality to meet your needs so you can focus on getting the job done right.
Advertisement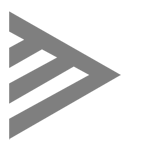 Engineering
NRMCA Technical Short Course Set for Baltimore in November
The NRMCA Annual Concrete Technologist Training and Certification program (Short Course) is scheduled for November 11-15 at the Hilton Baltimore BWI Airport Hotel in Maryland. The number of registrants is limited to 55. Interested persons are encouraged to register early.
The Technical Short Course provides a fundamental understanding of concrete, aggregates and concrete making materials, requirements in industry codes and standards, and proportioning concrete mixtures. Attendees have the opportunity to obtain industry-recognized NRMCA certifications: NRMCA Level 2 and 3 Concrete Technologist and an optional NRMCA Grade II Field Testing Technician. The Short Course is intended for quality, sales and other personnel with a technical role with ready mixed concrete companies and suppliers to the industry. New hires in these roles can also benefit from attending. A significant amount of technical content is covered in four days that requires the attendees to have a basic concrete technology background and at least a high-school level of math.
Registration and staff contact Information on the NRMCA Short Course are available here.
NRMCA Announces Winners of 2019 Excellence in Quality Awards
NRMCA has announced the winners of its 2019 NRMCA Excellence in Quality Awards. Winning producers have demonstrated that they followed and exceeded quality management principles over a broad range of activities from commitment to quality, materials management, managing production facilities and product quality control while maintaining a high level of customer satisfaction. The winners below will be honored on October 7 during the Awards Luncheon at NRMCA's ConcreteWorks in Kissimmee, FL.
Category A (annual production exceeding 1 million cubic yards):
Argos USA LLC – Atlanta
Argos USA LLC – Dallas/Fort Worth
Argos USA LLC – Florida
CalPortland – Arizona Division
CEMEX – Florida Region
CEMEX – Northern California Region
Cemstone Products Company
Concrete Supply Co.
Irving Materials, Inc. – Indiana Region
Irving Materials, Inc. – Tennessee Region
Martin Marietta – Southwest Division
Maschmeyer Concrete Company of Florida, Inc.
Preferred Materials, Inc. – a CRH Company
Thomas Concrete – Georgia Division
Titan America LLC – Florida Business Unit
Titan America LLC – Titan Virginia Ready Mix
Category B (annual production from 250,000 to 1 million cubic yards):
Anderson Concrete Corp.
Bayou Concrete, LLC
Buckeye Ready-Mix, LLC
CalPortland – Nevada Division
CalPortland – Oregon - SW Washington
CalPortland – Washington Division
Chandler Concrete Company, Inc.
Dolese Bros. Co. – Oklahoma City Division
Irving Materials, Inc. – Eastern Kentucky Region
Irving Materials, Inc. – Western Kentucky & Southwestern Indiana Region
MMC Materials, Inc. – Memphis & Desoto Area
Quality Concrete
S&W Ready Mix Concrete Company
Thomas Concrete – Charlotte Division
Thomas Concrete – Coastal Division
Thomas Concrete – Raleigh Division
Thomas Concrete – Upstate South Carolina
USC Atlantic / Superior Concrete Materials, Inc.
Category C (annual production less than 250,000 cubic yards):
CalPortland – Central Coast Division
Dolese Bros. Co. – Tulsa Division
Duke City Ready Mix
MMC Materials, Inc.– Central MS Area
MMC Materials, Inc.– Golden Triangle Area
MMC Materials, Inc.– Hattiesburg Area
United Companies – a CRH Company West Division
The criteria for this award were established by NRMCA's Research Engineering and Standards Committee to recognize the commitment to quality of NRMCA member companies. Companies applied either as a single entity or a division within a company and responded to a multiple-choice type application form that generated their scores; a minimum score of 75% with supporting validation qualified a company to receive an award.
For more information, contact Karthik Obla at kobla@nmca.org.
Calendar
*Please note that e-mail and direct links to each event listed below can be accessed from NRMCA's Web site.
October 3 – 7, Kissimmee, FL
NRMCA's ConcreteWorks 2019
Email: Jessica Walgenbach, 240-485-1152
October 22 – 24, Irving, TX
Ready Mixed Concrete Safety Course
Email: Jessica Walgenbach, 240-485-1152
October 22 – 25, Dallas
CCSP Module I: Introduction to Concrete Fundamentals—Concrete 101
Email: Jessica Walgenbach, 240-485-1152
November 11 – 15, Baltimore
Concrete Technologist Training and Certification "Short Course"
Email: Jessica Walgenbach, 240-485-1152
November 19 – 21, Orlando, FL
Environmental Certification Course
Email: Jessica Walgenbach, 240-485-1152
November 20, Little Rock, AR
Improving Concrete Quality Course
Email: Jessica Walgenbach, 240-485-1152
December 10 – 13, Orlando, FL
Plant Manager Certification Course
Email: Jessica Walgenbach, 240-485-1152
December 17 – 19, Dallas
CCSP Module II: Understanding the Concrete Contractor's Business
Email: Jessica Walgenbach, 240-485-1152
2020
January 14 – 16, Des Moines, IA
Effective RMC Supervisor Course
Email: Jessica Walgenbach, 240-485-1152
January 21 – 24, Cincinnati
NRMCA Plant Manager Certification Course
Email: Jessica Walgenbach, 240-485-1152
January 28 – 30, Orlando, FL
Dispatcher Training Forum
Email: Jessica Walgenbach, 240-485-1152
January 28 – 30, Dallas
CCSP Module III: Business for Profit: General Business Knowledge
Email: Jessica Walgenbach, 240-485-1152
February 25 – 28, Miami
NRMCA Plant Manager Certification Course
Email: Jessica Walgenbach, 240-485-1152
March 7 – 9, Las Vegas
NRMCA 2020 Annual Convention
Email: Jessica Walgenbach, 240-485-1152
March 10 – 14, Las Vegas
CONEXPO-CON/AGG Show
Email: Jessica Walgenbach, 240-485-1152
March 17 – 19, Dallas
CCSP Module IV: Sales Fundamentals for Sales and Non-Sales Staff
Email: Jessica Walgenbach, 240-485-1152 
September 27 – 29, Aurora, CO
NRMCA's ConcreteWorks
Email: Jessica Walgenbach, 240-485-1152

NRMCA

900 Spring Street
Silver Spring, MD, 20910
Phone: 301-587-1400 | Toll Free: 888-84 NRMCA (846-7622)
Advertise with us


---

| | |
| | | | Codes & Standards
| | Sustainability |
About NRMCA |
© National Ready Mixed Concrete Association
MEMBER LOG-IN

Build with Strength Member Resources

Pervious Contractor Certification
For Architects,
Engineers & Developers
Concrete-Answers
Central Help Site