NRMCA Launches Online Course on Fire Safety
NRMCA has launched a new course on Hanley Wood University and Architect magazine this month titled The Balanced Design Approach to Fire Safety: How Concrete Building Systems Can Help Reduce Risk. Structure fires and wildfires result in significant loss of life and property in the United States each year. In addition to the direct losses of fighting fires, relocating residents and rebuilding, large fire events can cause substantial indirect losses to communities. There has been an increase in single family and multifamily structure fire losses, partly due to increased use of combustible construction methods. The course investigates the causes of these fires and provide balanced design recommendations using both active and passive fire protection strategies. It also suggests several noncombustible concrete building systems to help reduce risk of fire loss in buildings.
The course is directed to architects and engineers but anyone in the construction industry can benefit. The course offers 1 AIA LU/HSW for those who need continuing education credit. The course is free and can be accessed here; it is one of six courses now offered online. Click here for all NRMCA courses and for more information, contact Lionel Lemay at 847-918-7101 or LLemay@nrmca.org.
Quality control doesn't end at the plant. When you need to make corrections on the road or at the job, you want something that is fast, reliable, and easy to use. With Fritz-Pak Concrete Admixtures, you can make simple adjustments to air entrainment, slump, and set time. Our patented water-soluble bags are designed to make it easy for anyone to adjust the mix. Stop losing loads and start making better concrete today!
Advertisement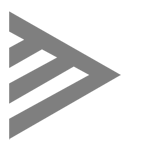 Due Friday, July 27: 2018 Environmental Excellence Awards Nominations
NRMCA's Commitment to Environmental Excellence Awards competition offers producers national recognition for outstanding contributions to protecting the environment and maintaining sound management practice in their operations. The program salutes companies that have not only met, but surpassed governmental compliance measures and demonstrated a commitment to environmental excellence through plant and staff investment. Any NRMCA member company producing ready mixed concrete from a fixed plant location in the U.S., its territories or Canada is eligible to enter. Awards will be determined upon individual plant merits.
Winning entrants will be honored at the Awards Luncheon at NRMCA's ConcreteWorks this October outside Washington, DC, and also featured in a 2018 edition of NRMCA's Concrete InFocus magazine and Concrete Products magazine.
Entries and photos must be e-mailed to Gary Mullings at gmullings@nrmca.org by Friday, July 27. Click here for more information, to download the form and staff contact.
Registration is Open for Environmental Course in November in Florida
Registration is now open for this year's Environmental Certification Course to be held in Orlando, FL, November 27-29. Course attendees will be educated on industry-specific environmental issues that affect ready mixed concrete production, including the Clean Water Act, the Clean Air Act, Discharge Permits, Stormwater Management, the Resource Conservation and Recovery Act, Solids Management, Hazardous Materials, Dust Control, Recycling, Spill Prevention Plans, Air Quality Management, Noise Management, Environmental Auditing and much more. Those who should attend include plant, environmental and compliance managers, executives and anyone with fiscal and/or environmental responsibilities that should know the details concerning company responsibilities for EPA regulations, the Clean Water Act, Discharge Permits, Stormwater Management and numerous other critical environmental matters.
Click here to register and for more information. You may also contact Gary Mullings at gmullings@nrmca.org.
President's Supreme Court Pick Favors Deregulation
Last week, President Trump named the second nominee of his presidency to the U.S. Supreme Court, DC Circuit Court Judge Brett Kavanaugh. As Justice Kennedy's replacement, whoever is eventually confirmed will make a critical difference in the makeup of the Court and have an impact for decades to come – and if it's Kavanaugh, that could be very good for small businesses and very bad for federal regulations.
2015 Tall Wood Building Competition Winner on Hold
The last remaining winning project of the 2015 Tall Wood Building Competition has been placed on hold indefinitely. In 2015, the U.S. Department of Agriculture held a competition that was not authorized by Congress to award two $1.5 million prizes for the design of a tall wood building over 85 feet.
Learn More About NRMCA's CONCRETEPAC
NRMCA advocates on behalf of the ready mixed concrete industry through our involvement in the political process. CONCRETEPAC is the ready mixed concrete industry's Political Action Committee (PAC) that supports pro-business, pro-ready mixed concrete candidates for federal office. Please note that federal law requires companies to "authorize" the PAC for each calendar year before NRMCA can share details about the PAC or solicit contributions. Federal law only allows corporate members of NRMCA to grant prior approval to only one national trade association's PAC per calendar year. However, granting prior approval for CONCRETEPAC does not preclude employees from contributing to local or state PACs, national members or ideological PACs or a company's own federal PAC. Eligible employees include those with executive, managerial or senior administrative responsibilities.
Click here to give prior authorization to CONCRETEPAC today and learn more about how you can help the ready mixed concrete industry's voice be heard on Capitol Hill. For more information, contact Taylor Drzewicki, director of government and political affairs, at tdrzewicki@nrmca.org or 240-485-1136.
Become a 2018 Corporate Sponsor for CONCRETEPAC Fall Events
Corporate Sponsorship is still needed for CONCRETEPAC's Fall 2018 events. The deadline to register as a sponsor is Wednesday, August 15. Contact Taylor Drzewicki at tdrzewicki@nrmca.org for more information on how your logo can be printed on all signage at CONCRETEPAC events during NRMCA's ConcreteWorks 2018.
FLEX Controls™ are the new nerve center that meets the demands of your job today and seamlessly upgrades for the demands of tomorrow. Recently acknowledged with two awards; "Top 100 Product" and "Most Innovative Product," the industry has spoken. Whether it's simple reliability or complex precision, our flexible system lets you add or take away functionality to meet your needs so you can focus on getting the job done right.
Advertisement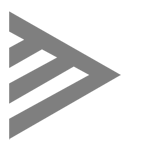 Leaders Announced for Class of 2018-2019 Developing Industry Leaders Program
Annually, the industry sponsors a two-year Developing Industry Leaders program. The primary goals are to give participants a look at industry challenges while also meeting others from across the country with like interests. NRMCA congratulates this class's participants. They are: Daniel Beskar, GCP Applied Technologies; Daniel Brenner, Sika Corporation; Craig Calabro, Kings LLC; Michael Chancellor, Ingram Concrete, LLC; Mauricio Curbelo, Lehigh Hanson Materials; Hannah Edelmann, BASF Corporation; Phillip Fleming, Redi-Mix Concrete; Jason Ford, BASF Corporation; Robert A. Frontino, Sika Corporation; Jacob Garner, S & W Ready Mix Concrete Co., LLC.; Jeff Garner, Titan America; Alana Guzzetta, National Research Laboratory, US Concrete; Phillip Hackett, Irving Materials;Corey Itts, Jenna Concrete; Cassie Krause, Carew Concrete & Supply Co. Inc.; Aaron Lamb, BASF; William Leyendecker, Campbell Concrete; Holly Martin, United Companies; Michael Martins, Eastern Concrete Materials; Alex Olin, Cemstone Products Co; Ryan Ransavage, Miles Sand & Gravel Company;Chris Robinson, Inland Concrete – A Division of Lehigh Hanson Materials LTD; Anthony Wayne Roland, United Companies; Joe Scavone, US Concrete; Chris Smith, Redi-Mix Concrete; Travis Timmerman, Mack Trucks, Inc.; Trace VanOrden, BASF; Hunter Willm, Concrete Supply Co. and Andrew Wright, Irving Materials Inc.
Click here for more information on the Developing Industry Leaders program.
Registration Continues for Once-a-Year Concrete 101 Class
NRMCA's Engineering Department will teach its annual introduction to concrete fundamentals for those who need a broad overview of technical and operations essentials. The curriculum is appropriate for sales reps, dispatchers, administrative/home office and mid-level staff as well as those in executive functions whose jobs do not relate to concrete per se, but who should have knowledge of the industry. This class is NOT appropriate for technical ready mixed concrete personnel.
The workshop will be held October 9-11 at the RMC Research & Education Foundation Center in Silver Spring, MD. The attendees' exam will be the morning of October 12. For those working toward their NRMCA STEPS® CCPf certification in Sales and Marketing Track, this is a required class. For others working toward CCPf certification in other STEPS tracks, the class is the qualifying prerequisite or an elective.
Click here for more information, including registration options and staff contact information.
*Please note that e-mail and direct links to each event listed below can be accessed from NRMCA's Web site.
August 21, Birmingham, AL | Registration Information Forthcoming
Regional ConcreteWorks, Gulf Coast Region
Email: Nicole Maher, 240-485-1158
August 27 – 29, Silver Spring, MD
Concrete Durability Course
Email: Meghan Callahan, 240-485-1135
Summer/Fall, Cheyenne/Casper, WY | Registration Information Forthcoming
Regional ConcreteWorks, Northwest Region
Email: Nicole Maher, 240-485-1158
September 6, Phoenix | Registration Information Forthcoming
Regional ConcreteWorks, Southwest Region
Email: Nicole Maher, 240-485-1158
Fall, Uncasville, CT | Registration Information Forthcoming
Regional ConcreteWorks, Northeast Region
Email: Nicole Maher, 240-485-1158
Fall, Kansas City, KS | Registration Information Forthcoming
Regional ConcreteWorks, South Central Region
Email: Nicole Maher, 240-485-1158

September 29 – October 1, Metro Washington, DC
NRMCA's ConcreteWorks
Email: Jessica Walgenbach, 888-84-NRMCA, x1152
October 9 – 12, Silver Spring, MD
CCSP Module I: Concrete 101
Email: Meghan Callahan, 240-485-1135
October 16 – 18, Glendora, CA
Ready Mixed Concrete Safety Course
Email: Meghan Callahan, 240-485-1135
October 17, Las Vegas, NV | Registration Information Forthcoming
Regional ConcreteWorks, Rocky Mountain Region
Email: Nicole Maher, 240-485-1158
October 30, Lansing, MI | Registration Information Forthcoming
Regional ConcreteWorks, Great Lakes Region
Email: Nicole Maher, 240-485-1158
November 5 – 9, Silver Spring, MD
Annual Short Course
Email: Meghan Callahan, 240-485-1135
November 27 – 29, 2018, Orlando, FL
Environmental Certification Course
Email: Meghan Callahan, 240-485-1135
December 4 – 6, Silver Spring, MD
CCSP Module II: Customer Business Knowledge
Email: Meghan Callahan, 240-485-1135
December 11 – 14, Austin, TX
Plant Manager Certification Course
Email: Meghan Callahan, 240-485-1135
2019
January 8 - 10, Orlando, FL
Dispatcher Training Course
Email: Meghan Callahan, 240-485-1135
January 15 – 17, Silver Spring, MD
CCSP Module III: Accounting, Finance, Business Law
Email: Meghan Callahan, 240-485-1135
January 15 – 18, Tucson, AZ
Plant Manager Certification Course
Email: Meghan Callahan, 240-485-1135
January 22 – 24, Kissimmee, FL
Effective RMC Supervisor Course
Email: Meghan Callahan, 240-485-1135
February 19 – 22, Charlotte, NC
Plant Manager Certification Course
Email: Meghan Callahan, 240-485-1135
March 19 – 21, Silver Spring, MD
CCSP Module IV: Professional Sales Skills
Email: Meghan Callahan, 240-485-1135