Association & Industry News
LAST CALL: 2018 NRMCA Sponsorship Program - Deadline for Convention Sponsorships is Friday, February 16
In today's competitive marketplace, even a small investment can lead to a big return through NRMCA's targeted sponsorship program. Whether you want to spend $500 or $5,000, NRMCA's sponsorship program increases exposure and puts you and your products in front of ready mixed concrete producers. With over 6,000 members and partners in the ready mixed concrete industry who rely on NRMCA for training and information, NRMCA is a powerful force in the ready mixed concrete industry around the globe.
Quality control doesn't end at the plant. When you need to make corrections on the road or at the job, you want something that is fast, reliable, and easy to use. With Fritz-Pak Concrete Admixtures, you can make simple adjustments to air entrainment, slump, and set time. Our patented water-soluble bags are designed to make it easy for anyone to adjust the mix. Stop losing loads and start making better concrete today!
Advertisement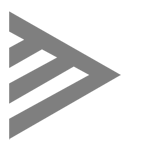 Justice Officials End Use of "Guidance Documents"; Provides More Regulatory Relief
Last week, the U.S. Department of Justice (DOJ) issued a memorandum (memo) "…prohibiting Department components from issuing guidance documents that effectively bind the public without undergoing the notice-and-comment rulemaking process." Specifically, the memo states that, "Under the Department's new policy, Department civil litigators are prohibited from using guidance documents - or noncompliance with guidance documents - to establish violations of law in affirmative civil enforcement actions."
Tier II/Community Right-to-Know Reporting Deadline is March 1
The Emergency Planning and Community Right-to-Know Act (EPCRA), put into law in 1986, requires industries to report on the "storage, use and releases of hazardous chemicals (and materials) to federal, state, and local governments." This specific reporting requirement under EPCRA is commonly referred to as Community Right-to-Know (CRTK) reporting, Tier II reporting, and/or Section 311/312 reporting. The reporting deadline is Thursday, March 1.
Click here to learn more about EPCRA, chemical/material thresholds and how to report. For more information, contact Gary Mullings or Kevin Walgenbach.
Annual Supervisor Class Congratulates Its "A Team"
The annual supervisor class was held in January. Of the 20 attendees, three scored 90% or better on the exam. First in the class was Joshua Bacon, Centex Materials, LLC. The others scoring 90% or better are, in alphabetical order, Mandie Perez, Central Concrete Supply Company and Fred Perry, Concrete Supply Company.
The 2019 Supervisor Certification class will be held in January in Orlando, FL. Details will be posted on NRMCA's Web site in the near future.
For comments or questions, please contact Eileen Dickson, edickson@nrmca.org.
Minneapolis' Plant Manager Class Congratulates Its "A Team"
The January Plant Manager Certification Class was held in January in Minneapolis. This class, in particular, had a stellar performance, with an amazing 11 scoring 90% or higher on both exams. Ranking first was Scott Brown, Anchorage Sand & Gravel. The others on the "A Team," in alphabetical order, were Nicholas Becker, Silvi Concrete Products; Nicholas Buhler, Flatiron Constructors, Inc.; Bryan Callahan, Granite Construction Company; Jay Echelberger, Cemstone Products; Mike Endres, GCC; Nicholas Godkin, Flatiron Constructors Inc.; David Hamilton, Duininck Inc., Lars Huizenga, Duininck Inc., Evan Jacobs, Otto Jacobs, Co., and Matt Thielen, from GCC.
The next 2018 Plant Manager Certification class with open enrollment is in Austin, TX, December 11-14.
Click here for more information, registration options and staff contact.
NRMCA Announces Winners of Promotion Awards
NRMCA has announced the winners of each of its awards under the Promotion heading.
Webinar Is Scheduled to Introduce PavementDesigner.org
A free Webinar has been scheduled to learn about the new pavement design Website on Wednesday, February 28, beginning at 1 p.m. Eastern time. Concrete pavement design just became faster, easier and more cost effective with a revolutionary new web resource.
NRMCA Discusses Concrete Parking Lots Before Tennessee Audience
NRMCA Pavement Engineer Amanda Hult partnered last week with Dylan Milis, owner of Milis Flatwork, to present How Concrete Parking Lots Can Boost Your Business at Tennessee Concrete Association's Annual Convention. Hult expressed the importance of creating a team with NRMCA, a producer and a contractor to look for opportunities for concrete pavements. With the team in place, NRMCA can assist with the pavement design recommendations through the Design Assistance Program (DAP). NRMCA's Concrete Bootcamps bring the team together to create a business model for new and conversion opportunities.
Another New Jersey County Endorses Fire Safety Bill; Lawmakers Now Must Pass Legislation
Late last week, the Hudson County New Jersey Board of Freeholders became the latest collection of local lawmakers to endorse statewide legislation that would amend New Jersey's construction code for fire safety reasons, and provide an added level of protection for firefighters and residents alike.
Easier to use and easier to choose: McNeilus FLEX Controls are the new nerve center that meets the demands of your job today and seamlessly upgrades for the demands of tomorrow. Whether it's simple reliability or complex precision, our flexible system lets you add or take away functionality to meet your needs — so you can focus on getting the job done right. Visit us at World of Concrete booth C6413.
Advertisement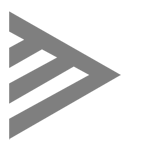 NRMCA Priorities Included in Bipartisan Budget Act
Last week, the House and Senate agreed to and passed a two-year bipartisan budget deal. This bill, the Bipartisan Budget Act of 2018, included one of NRMCA's lobbying priorities – a game-changing federal cost share reform increase to incentivize states to invest in resiliency. The provision provides $90 billion for post-disaster assistance, including a provision to increase the portion of post-disaster costs that the federal government will cover, but only if the state has made investments in resiliency.
Become a CONCRETEPAC Corporate Sponsor Before It's Too Late!
Show your support for NRMCA's Political Action Committee, CONCRETEPAC, with corporate sponsorship. CONCRETEPAC gives a strong voice to the ready mixed concrete industry on Capitol Hill through supporting pro-business, pro-ready mixed concrete federal office candidates. While we raise personal contributions to fund CONCRETEPAC's political activities through our Gray to Green Program, the PAC is sustained by corporate contributions made by our members to underwrite our administrative operating costs. We invite all NRMCA Producer and Associate Members to consider becoming a CONCRETEPAC corporate sponsor in 2018.
TRB Schedules March Webinar on Permeable Concrete Pavements
The Transportation Research Board (TRB) will conduct a Webinar on Thursday, March 15, from 2 - 3:30 p.m. Eastern time that will provide an overview about the state-of-the-practice for two types of permeable concrete pavement systems and their use. This Webinar will focus on information in Technical Brief FHWA-HIF-16-004. Presenters will discuss the structural and hydrological design, factors for successful construction and maintenance, and the performance of these systems.
*Please note that e-mail and direct links to each event listed below can be accessed from NRMCA's Web site.
February 20, Webinar
Designing and Specifying Pervious Concrete Part 2
Email: Meghan Callahan, 240-485-1135
February 20 – 22, Nashville, TN
CCSP Module I: Concrete 101
Email: Darla Sparkman, 615-360-6670
February 20 – 23, Albuquerque, NM Sold Out
Plant Manager Certification Course
Email: Meghan Callahan, 240-485-1135
February 27, Webinar
Build With Strength Update Webinar
Email: Lionel Lemay, 847-918-7101
March 3 - 5, Houston
NRMCA's Annual Convention
Email: Jessica Walgenbach, 888-84-NRMCA, x1152
March 14 - 15, Bloomington, MN
Regional ConcreteWorks Workshop, North Central Region
Email: Tamara Waugh, 240-485-1132
March 15, Atlanta
Improving Concrete Quality
Email: Meghan Callahan, 240-485-1135
March 27 – 29, Silver Spring, MD
CCSP Module IV: Professional Sales Skills
Email: Meghan Callahan, 240-485-1135
March 27 – 30, Louisville, KY Sold Out
Plant Manager Certification Course
Email: Meghan Callahan, 240-485-1135
April 10 – 12, Orlando, FL
NRMCA Safety Course
Email: Meghan Callahan, 240-485-1135
May 23, Bozeman, MT
Handling Concrete Specifications
Email: Meghan Callahan, 240-485-1135
September 29 – October 1, Metro Washington, DC
NRMCA's ConcreteWorks
Email: Jessica Walgenbach, 888-84-NRMCA, x1152
December 11 – 14, Austin, TX
Plant Manager Certification Course
Email: Meghan Callahan, 240-485-1135