Site Search

---
Buildings
NRMCA and ICFMA Hold Joint Contractor Training
Build With Strength has recently partnered with the Insulating Concrete Forms Manufacturers Association (ICFMA) to launch ICF contractor training to enhance the construction industry's ability to build with Insultated Concrete Forms (ICFs). ICFs are quickly becoming the method of choice for all forms of construction due to ICF attributes such as the speed and safety of construction, operational maintenance and energy savings, resilience, sound control and building insurance discounts. These benefits are creating ICF project demand and the ICF contractor training is delivering a knowledgeable workforce. Learn More...
Government Affairs
Quality control doesn't end at the plant. When you need to make corrections on the road or at the job, you want something that is fast, reliable, and easy to use. With Fritz-Pak Concrete Admixtures, you can make simple adjustments to air entrainment, slump, and set time. Our patented water-soluble bags are designed to make it easy for anyone to adjust the mix. Stop losing loads and start making better concrete today!
Advertisement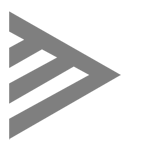 Association & Industry News
Ready Mixed Concrete Production Statistics Updated Through September 2018
The estimated ready mixed concrete produced in September 2018 is 30.7 million cubic yards, 4.2% lower than that in September 2017. The estimated production in the U.S. for 2018 through September is 271 million cubic yards, 3.1% higher than that during the same period in 2017.
Ready mixed concrete production is estimated from cement shipments reported by the U.S. Geological Survey. More detail, including Q3 production by state, is available to NRMCA members here.
SEO
Last Call: Take a 2018 Expense Write-off for 2019 Operations & Production Classes
Lots of producers are taking advantage of registering their staff as the year ends. Do not delay.
• Dispatcher Course: January 8 - 10, 2019, Orlando, FL – *Sold Out
• Effective RMC Supervisor Course: 10 seats left. January 22 - 24, 2019, Kissimmee (metro-Orlando), FL
• Plant Manager Certification Course: December 11 - 14, 2018, Austin, TX – *Sold Out
• Plant Manager Certification Course: January 15 - 18, 2019, Tucson, AZ – *Sold Out
• Plant Manager Certification Course: February 19 - 22, 2019, Charlotte, NC – *Sold Out
• Plant Manager Certification Course: March 26 - 29, 2019, St. Louis – seats available
• Plant Manager Certification Course: April 23 - 26, 2019, Portland, OR – seats available
NRMCA will also conduct the Safety Certification class, April 9 - 11 in Orlando. Registration will open in early January.
These classes are required to fill NRMCA's STEPS requirements for the Operations and Production career track certification. For more information about standardized ready mixed concrete-specific career development through the STEPS program, please e-mail Eileen Dickson at edickson@nrmca.org or click here.
Click here to access the Webpages for each of the classes listed above or contact Jessica Walgenbach at 240-485-1152 or jwalgenbach@nrmca.org.
FLEX Controls™ are the new nerve center that meets the demands of your job today and seamlessly upgrades for the demands of tomorrow. Recently acknowledged with two awards; "Top 100 Product" and "Most Innovative Product," the industry has spoken. Whether it's simple reliability or complex precision, our flexible system lets you add or take away functionality to meet your needs so you can focus on getting the job done right.
Advertisement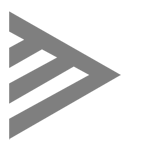 Engineering
Engineering Staff Attends ASTM Meeting; Provides Key Committee Updates
Following is a summary of activity at the ASTM meeting held earlier this month in Washington, DC, on Committees C09 on Concrete and C01 on Cement attended by NRMCA staff. Learn More...
Concrete Specification Class Offered in Wisconsin in February 2019
NRMCA is offering its information-packed, one-day course, Handling Concrete Specifications, Low Strength Problems and Mixture Submittals, intended for concrete producers, contractors, engineers and testing labs. The course will be offered on Wednesday, February 27, in Milwaukee in association with the Wisconsin Ready Mixed Concrete Association. Learn More...
Calendar
*Please note that e-mail and direct links to each event listed below can be accessed from NRMCA's Web site.
2019
January 8 – 10, Orlando, FL *Sold Out
Dispatcher Training Course
Email: Jessica Walgenbach, 240-485-1152
January 15, Minneapolis
Insulating Concrete Form Contractor Training Course
Email: Jessica Walgenbach, 240-485-1152
January 15 – 17, Silver Spring, MD
CCSP Module III: Accounting, Finance, Business Law
Email: Jessica Walgenbach, 240-485-1152
January 15 – 18, Tucson, AZ *Sold Out
Plant Manager Certification Course
Email: Jessica Walgenbach, 240-485-1152
January 22 – 24, Kissimmee, FL
Effective RMC Supervisor Course
Email: Jessica Walgenbach, 240-485-1152
February 5 – 6, Phoenix
Insulating Concrete Forms (ICFs) Roundtable & Site Tour
Email: Lionel Lemay, 847-918-7101
February 11 – 15, Orlando, FL
Regional Short Course
Email: Jessica Walgenbach, 240-485-1152
February 19 – 22, Charlotte, NC *Sold Out
Plant Manager Certification Course
Email: Jessica Walgenbach, 240-485-1152
February 27, Milwaukee
Handling Concrete Specifications
Email: Jessica Walgenbach, 240-485-1152
March 19 – 21, Silver Spring, MD
CCSP Module IV: Professional Sales Skills
Email: Jessica Walgenbach, 240-485-1152
March 26 – 29, St. Louis
Plant Manager Certification Course
Email: Jessica Walgenbach, 240-485-1152
April 16, Denver
Improving Concrete Quality
Email: Jessica Walgenbach, 240-485-1152
April 23 – 26, Portland, OR
Plant Manager Certification Course
Email: Jessica Walgenbach, 240-485-1152

NRMCA

900 Spring Street
Silver Spring, MD, 20910
Phone: 301-587-1400 | Toll Free: 888-84 NRMCA (846-7622)
Advertise with us


---

| | |
| | | | Codes & Standards
| | Sustainability |
About NRMCA |
© National Ready Mixed Concrete Association
MEMBER LOG-IN

Build with Strength Member Resources

Pervious Contractor Certification
For Architects,
Engineers & Developers
Concrete-Answers
Central Help Site