Build with Strength Releases Promotional Radio Spots
Inspired by an NRMCA member, Build With Strength has produced two radio ads for members to place in their local markets to promote Build With Strength and concrete construction. Based on the original "Let's Talk about Strength" video used to launch the Build With Strength initiative, the 30-second and 60-second ads are now available for download. These ads are a great compliment in communities where members are already displaying the Build With Strength logo on trucks and facilities.
Be sure to visit the Build With Strength member resources page for more information on how your company can promote this important initiative and concrete construction.
If your company decides to sponsor a Build With Strength radio spot in your local market(s), please let us know. E-mail kcarrsmith@nrmca.org for more information or to share your Build With Strength news.
NRMCA Launches New Online Course on Zero Energy Schools Built with Concrete
NRMCA this month has launched a new course on Hanley Wood University and Architect magazine titled Zero Energy Schools: How Innovative Concrete Systems Are Making It Possible. Zero energy school construction is a growing trend across the country. A combination of advanced energy efficiency strategies, affordable solar power and an innovative concrete building system called Insulating Concrete Forms (ICFs) is making it possible. ICFs combine the strength and durability of reinforced concrete with the versatility and energy efficiency of rigid insulation.
The course is directed to architects and engineers but anyone in the construction industry can benefit. The course offers 1 AIA LU/HSW for those who need continuing education credit.
The course is free and can be accessed here. This course is one of five Build With Strength courses now offered online: click here to review each of them. For more information, contact Lionel Lemay at 847-918-7101 or LLemay@nrmca.org.
Building Green with Concrete Course Now Available On Demand
The green building movement continues to gain momentum as developers, government agencies and designers build structures to minimize environmental impact. With LEED v4 starting to hit the construction market, NRMCA has updated its Building Green with Concrete education course in an on demand format. This course is intended for architects, engineers, developers and contractors. Participants who successfully complete all four parts of this course will be credited with 6 AIA-CEUs.
Association & Industry News
Registration and Housing Now Open for NRMCA's ConcreteWorks 2018
Early bird registration is open for NRMCA's ConcreteWorks 2018 scheduled for September 29 – October 1 at the Gaylord National Resort & Convention Center in National Harbor, MD, with Board of Directors' events and committee meetings preceding the conference on September 27 - 28. Register now to take advantage of the early bird pricing discount and save more than $100 off the regular registration fees. NRMCA has contracted a discounted room rate at the Gaylord National Resort of $249/night plus taxes and a $22/night resort fee that covers several in-room amenities. Hotel reservations can be made by calling the Gaylord reservations line at 1-877-382-7299, option 4, and asking for the "NRMCA's ConcreteWorks 2018" rate; however, we encourage you to make your hotel reservations online. The hotel reservations cut-off date is Tuesday, September 4, or when the block sells out, whichever occurs first.
For more information, please contact Senior Director of Meetings Jessica Walgenbach at jwalgenbach@nrmca.org. Click here to access NRMCA's ConcreteWorks' registration, the resort's online reservations' link, the exhibitor prospectus and more.
NRMCA Seeks Nominations for Board of Directors
NRMCA is looking for good men and women to serve on the Board of Directors. While serving on the Board requires both commitment and energy, it is a rewarding opportunity to give back to the industry. NRMCA represents a broad range of ready mixed concrete companies across the United States and our success is a direct result of the skills and expertise of our professional staff working in conjunction with our Board members. Director nominees must be committed to promoting NRMCA programs and working in the best interest of its membership and the industry at large. The Board provides strategic direction, fiduciary oversight and governance of the organization's operations.
Quality control doesn't end at the plant. When you need to make corrections on the road or at the job, you want something that is fast, reliable, and easy to use. With Fritz-Pak Concrete Admixtures, you can make simple adjustments to air entrainment, slump, and set time. Our patented water-soluble bags are designed to make it easy for anyone to adjust the mix. Stop losing loads and start making better concrete today!
Advertisement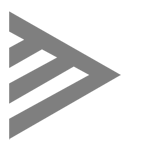 NRMCA Meets with EPA Administrator to Discuss Smart Sectors Program
Last week, NRMCA representatives met with U.S. Environmental Protection Agency (EPA) Administrator Scott Pruitt and his senior staff to discuss a continued partnership via the EPA Smart Sectors Program. The meeting also included representatives from 13 other industry sectors that are also members of the Smart Sectors Program.
OSHA Silica Rule Compliance Date Quickly Approaching
As you may know, a new Occupational Safety and Health Administration (OSHA) regulation governing exposure to respirable crystalline silica is set to take effect on Saturday, June 23. In anticipation of the upcoming deadline, NRMCA has created an industry-specific silica compliance guide that aims to help give ready mixed concrete producers the necessary tools to assess their exposure and determine what steps may need to be taken to maintain compliance.
NRMCA Members can access the guide here. To view other OSHA silica rule materials please click here. For more information, contact Gary Mullings or Kevin Walgenbach.
Toxic Release Inventory Reporting Deadline is July 1
Does your facility need to report to the Toxic Release Inventory (TRI) Program? Have you run the calculations to determine if your facility does? Do you know what the requirements are and/or how to report if necessary? Now's the time to obtain answers to all of these questions.
NRMCA Adds Plant Manager Certification Class in June in Nashville
Due to industry demand, NRMCA will hold an extra Plant Manager Certification class to be held June 26 - 29 in Nashville, TN. The next and last 2018 Plant Manager Certification class is scheduled for December 11 - 14 in Austin, TX.
Click here to access registration links and more information for each class. Questions can be sent to meetings@nrmca.org.
NRMCA Seeks Participants for Mixer Driver Recruitment & Retention Survey
It's that time of the year again when NRMCA asks your help to find the appropriate person in your company to fill out the annual Mixer Driver Recruitment & Retention Survey. If you are not a producer, please forward the survey link to your clients. The report will be released this fall at ConcreteWorks in suburban Washington, DC. Please note:
• All responses are confidential and anonymous;
• Survey data collection is May 1 - June 30; and
• To enhance data accuracy, if your company works in multiple regions, please complete one survey per region.
Click here to begin the survey. NRMCA thanks you in advance for helping our industry gain a better insight about current mixer driver workforce issues.
Oklahoma Producer Member Conducts Parking Lot Seminars
NRMCA member Dolese Bros., Inc. recently hosted a series of events for contractors and developers focusing on concrete parking lots. With assistance from Senior Director, Local Paving, Amanda Hult and Vice President, Local Paving, Phil Kresge, Dolese Bros. presented to over 95 individuals in three days. The meetings were organized by Duane Coy, sales manager of Dolese's Concrete Division.
Registration Still Open for NRMCA/ASCE Pavement Design Course in July in Utah
NRMCA's Local Paving engineers and the American Society of Civil Engineers (ASCE) will present the 2-day Design of Concrete Pavements course in Salt Lake City beginning July 19. This course will provide instruction on how to design and detail concrete pavements used in highways, streets and parking lots by considering the traffic loads, soil conditions and resulting pavement stresses. In addition to designing conventional concrete pavements, it will also provide introductions for innovative products such as pervious concrete, concrete overlays and roller compacted concrete.
Concrete thickness design will be presented from multiple design methodologies including both empirical and mechanistic-empirical procedures. Discussions of subgrade characterization and improvement as well as pavement jointing will also be provided. Concrete materials will be presented, including discussions on strength, workability and durability. Additional detail will be provided on economic life cycle cost analysis (LCCA) and environmental life cycle assessment (LCA) of concrete pavements. Typical construction techniques for conventional concrete pavements and overlay as well as the unique techniques used for pervious and roller compacted concrete will be reviewed. Development and application of materials and construction specifications and the related quality control and acceptance tests will be highlighted in terms of meeting the design objectives.
Click here to register and, for more information, contact Amanda Hult at ahult@nrmca.org.
FLEX Controls™ are the new nerve center that meets the demands of your job today and seamlessly upgrades for the demands of tomorrow. Recently acknowledged with two awards; "Top 100 Product" and "Most Innovative Product," the industry has spoken. Whether it's simple reliability or complex precision, our flexible system lets you add or take away functionality to meet your needs so you can focus on getting the job done right.
Advertisement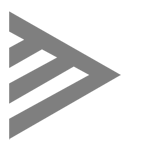 NRMCA Keeps Close Watch on Timber Amendments in 2018 Farm Bill
The 2018 farm bill was passed out of the Agriculture Committee several weeks ago and will be considered this week by the Rules Committee. The Rules Committee is the last stop before the bill goes to the floor. So far, NRMCA and our coalition partners have successfully prevented any amendments that would include the Tall Wood Building Prize Competition. The Senate is producing its own farm bill and will likely consider it in the Senate Agriculture Committee before the end of May. The wood industry is pushing hard to include the Tall Wood Building Prize Competition in the farm bill. This competition is a direct effort to place wood in the tall building market, 85 feet and above, in direct government-supported competition with concrete.
TAKE ACTION: If you have not signed your company on to this letter opposing the Timber Innovation Act and the Tall Wood Building Prize Competition, please click here.
TAKE ACTION: If you have not yet sent your Members of Congress a letter opposing the Tall Wood Building Prize Competition, please click here.
NRMCA urges you to please forward this on to your colleagues, coworkers and suppliers. If you have any questions, please contact Andrew Tyrrell at 321-229-1785.
NRMCA Releases Spreadsheet that Helps Calculate Cost of Poor Concrete Quality
NRMCA has released a spreadsheet titled Cost of Poor Quality along with a supporting guidance document that suggests how to help concrete producers calculate the financial impact caused by deficiencies in product quality. This resource was developed by the NRMCA Research Engineering and Standards Committee.

Cost of Poor Quality (COPQ) is the total cost to the company as a result of internal and external failures or deficiencies of ready mixed concrete. COPQ is used as a tool for focusing attention on the quality management system (QMS) in place at the company. By investing and implementing better quality practices, a company can reduce its COPQ and increase profitability. Establishing the company's reputation as a higher quality supplier can also help increase revenues. Measurement of COPQ will help track and document improvement in quality on an annual basis.
Click here to download the COPQ spreadsheet with the supporting guidance document. For more information, contact NRMCA's Karthik Obla at 1-888-846-7622 or by e-mail, kobla@nrmca.org.
Webinar Scheduled to Discuss Newly Issued Concrete Pavement Manual
The Midwest Transportation Center at Iowa State University has scheduled a Webinar on Tuesday, May 22, from 10 to 11 a.m. Central time titledIntegrated Materials and Construction Practices for Concrete Pavement Manual. This state-of-the-art practice manual is a reference document that serves as both a training tool and a reference guide to help concrete paving practitioners bridge the gap between recent research and practice regarding optimizing the performance of concrete for pavements. This Webinar will explain how this document has helped improve the design and construction of constructing concrete pavements. The emphasis is on sharing the lesson learned regarding the knowledge derived from experience and the implementation of this manual.
Presenters include researcher Peter Taylor, Ph.D., director of the Concrete Pavement Technology Center at Iowa State University (ptaylor@iastate.edu) and practitioner Daniel M. DeGraaf, P.E., executive director of the Michigan Concrete Association (DDeGraaf@miconcrete.net). The Transportation Safety Webinar Series, which highlights innovative research during a series of free webcasts, will offer 1 PDH.
Click here to register.
*Please note that e-mail and direct links to each event listed below can be accessed from NRMCA's Web site.
May 17, Charlotte, NC
Regional ConcreteWorks, Lower Atlantic Region
Email: Nicole Maher, 240-485-1158
May 22 – 24, Dallas
Concrete Durability Course
Email: Meghan Callahan, 240-485-1135
May 23, Bozeman, MT
Handling Concrete Specifications
Email: Meghan Callahan, 240-485-1135
May 24, Webinar
Build with Strength: Communicating the Brand and Message
Email: Lionel Lemay, 847-918-7101
June 26 – 29, Nashville, TN
Plant Managers Certification Course
Email: Meghan Callahan, 240-485-1135
August 21, Birmingham, AL | Registration Information Forthcoming
Regional ConcreteWorks, Gulf Coast Region
Email: Nicole Maher, 240-485-1158
Summer/Fall, Cheyenne/Casper, WY | Registration Information Forthcoming
Regional ConcreteWorks, Northwest Region
Email: Nicole Maher, 240-485-1158
September 6, Phoenix | Registration Information Forthcoming
Regional ConcreteWorks, Southwest Region
Email: Nicole Maher, 240-485-1158
Fall, Uncasville, CT | Registration Information Forthcoming
Regional ConcreteWorks, Northeast Region
Email: Nicole Maher, 240-485-1158
Fall, Kansas City, KS | Registration Information Forthcoming
Regional ConcreteWorks, South Central Region
Email: Nicole Maher, 240-485-1158
September 29 – October 1, Metro Washington, DC
NRMCA's ConcreteWorks
Email: Jessica Walgenbach, 888-84-NRMCA, x1152
October 9 – 12, Silver Spring, MD
CCSP Module I: Concrete 101
Email: Meghan Callahan, 240-485-1135
October 17, Las Vegas, NV | Registration Information Forthcoming
Regional ConcreteWorks, Rocky Mountain Region
Email: Nicole Maher, 240-485-1158
November 5 – 9, Silver Spring, MD
Annual Short Course
Email: Meghan Callahan, 240-485-1135
November 13, Lansing, MI | Registration Information Forthcoming
Regional ConcreteWorks, Great Lakes Region
Email: Nicole Maher, 240-485-1158

December 4 – 6, Silver Spring, MD
CCSP Module II: Customer Business Knowledge
Email: Meghan Callahan, 240-485-1135
December 11 – 14, Austin, TX
Plant Manager Certification Course
Email: Meghan Callahan, 240-485-1135
2019
January 15 – 17, Silver Spring, MD
CCSP Module III: Accounting, Finance, Business Law
Email: Meghan Callahan, 240-485-1135
January 22 – 24, Kissimmee, FL
Effective RMC Supervisor Course
Email: Meghan Callahan, 240-485-1135
March 19 – 21, Silver Spring, MD
CCSP Module IV: Professional Sales Skills
Email: Meghan Callahan, 240-485-1135