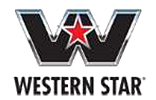 2021 Western Star Association Rebate
Western Star is proud to announce a new association rebate for members of National Ready Mixed Concrete Association (NRMCA). Dealers can apply the rebate to the truck purchase or process the rebate directly to the customer. NRMCA's US or Canadian members may qualify for a rebate when they purchase any new Western Star 4700 or 4900 model.
Members can now enjoy the power and versatility of a Western Star truck, which have been manufactured for higher payloads, better maneuverability, serviceability, and equally important, durability and dependability. Western Star Trucks reserves the right to terminate this program at any time without notice. Transactions submitted and approved for this offer are subject to audit at any time.
Western Star reserves the right to charge back any incentives provided if found that the transaction does not fully meet the program requirements.

Rebate amount:
$2,000 for 4700 or 4900 model
Requirements:
Valid only on StarQuote pricing.
Not valid with stock truck concession or other program incentive claims.
Association membership must be valid for at least 90 days prior to retail sold date.
Trucks must be new and never before retail sold regardless of model year or mileage.
Maximum of five (5) trucks per customer/company in a calendar year.
Rebate claim must be processed within 30 days of retail sale date.
No gliders or used trucks are eligible.
Only one association rebate can be applied per claim per truck.
Process:
Association member makes his/her best deal on up to five (5) new trucks.
Dealer reports and enters the retail sale date and warranty registers the truck(s).
Dealer submits a TIA using request type, Trade Association/Sales Rebate category
If Association does not have a membership list or number, proof of membership (i.e. Membership Card or Membership dues receipt) must be attached in TIA system.
Dealer submits Rebate Claim Form through the DASH.
Association membership and truck sale are verified before TIA is processed.
Dealer can apply the credit as requested by the customer/member:
Dealer credits customer's parts/service account with full rebate amount.
Dealer pays the customer full rebate directly.
Western Star will send a thank you letter to the customer to thank them for their purchase listing the rebate that was processed.

Dealer is responsible for ensuring all conditions of this program and Association memberships are met. TIA's will not be approved if any condition or Association memberships are not in accordance with this program.

For questions, please contact [email protected]