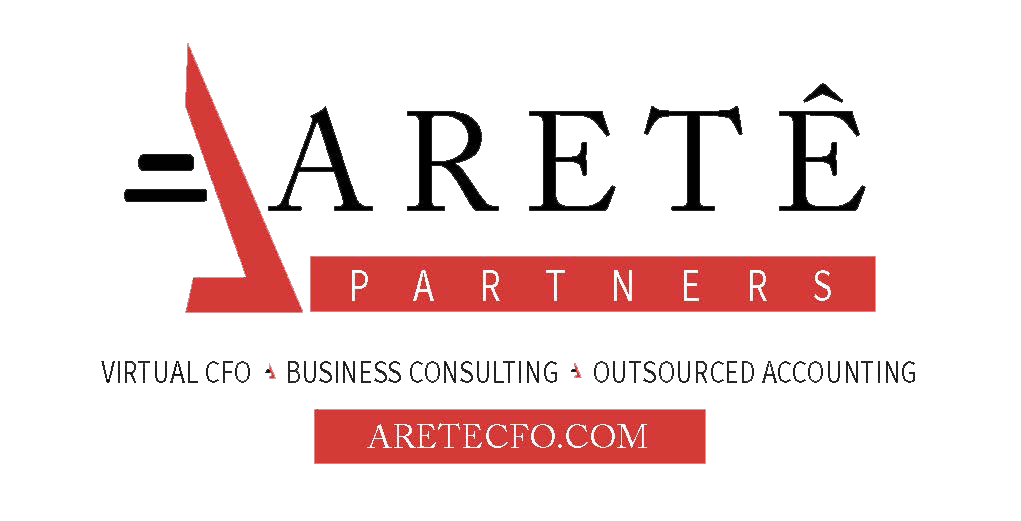 Arete Partners brings more than 25 years of experience serving the business community in many capacities as a guide to emerging small businesses by promoting their growth and wellbeing through better understanding of their financial past, present and future. Arete Partners provides value added services as a virtual CFO, virtual controller, outsourced accounting and business consultant for emerging small businesses throughout the U.S. Your accounting or business consulting plan will be tailored to your business' specific needs.
Highlights:
Virtual CFO
After assessing your business needs, we will provide three possible levels of service to choose from:
Business Financial Advisory and Consulting
Tax Preparation and Consulting
Accounting Function Oversight
From our highest level of attention to a mid-level of interaction to a more occasional interaction
Ongoing Business Consulting
Similar to Virtual CFO, we will offer three possible levels of service to choose from depending on needs and frequency. As your business consultant and trusted advisor, we aim to be who you look to first before making crucial business financial decisions. With the right plan that suits your needs and budget, we provide an open line of regular communication and strategy sessions at intervals that best fits your needs.
Virtual Controllership, Virtual Accounting, Outsourced Accounting
Arete Partners serving as your virtual accounting department can help you spend less time in the weeds of accounting and more time focused on your business. Even if you have some accounting staff in house and only need additional support from us, we can help. We can implement procedures that will help streamline your accounting processes and clean up any past issues.
Terms:
Arete Partners offers 50% off the first 3 months of service and then our regular price for months 4 through 12.
To take advantage of this special offer:
Please mention the Arete/NRMCA Member Benefit program.
For questions or service, please contact James Mendez, 855-502-9755.
---